Thursday's rugby news has Bill Pulver talking, Stephen Moore talking about not talking, some key Brumbies re-signed and Thorn to go another year.

---
[one_half last="no"]
Pulver optimisitc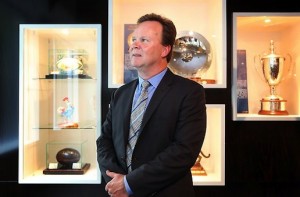 ARU boss Bill Pulver has said that he is optimistic about the Wallabies lead in to the World Cup, saying that the team will believe that they can win every game beforehand. The Wallabies will have a three Test series against France next month, before looking towards the Rugby Championship as an important litmus test of our RWC chances.
"We're probably higher on the ladder in Super Rugby than we've ever been and you can just tell there's a terrific young playing group coming through," Pulver said. Ewen Mckenzie will announce the Australian World Cup squad in the next few weeks.  [/one_half]
[one_half last="yes"]
Moore wants action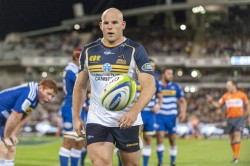 Meanwhile, in what Pulver might describe as less than ideal timing, Wallabies hooker Stephen Moore has said that Australian Rugby was been guilty of over-promising in recent years, and suggested a focus on process rather than predictions. "You don't want to talk too much about results, it's more a process-driven exercise and getting the front-end of your preparation right so you can have a bit of certainty about your performance," Moore said.
Despite the talk that coach Phillipe Saint-Andre will be bringing a depleted squad, the experienced Australian hooker also emphasised the toughness and depth of the French side.   [/one_half]
[one_half last="no"]
Brumbies re-sign halves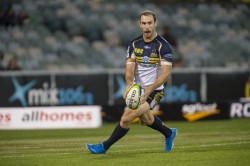 In a follow up from yesterday's story, more good for news for the Brumbies as the team have locked in halves pairing Matt Toomua and Nic White. Although Christian Lealiifano has turned his back the Rebels, there is still a chance he will take up a European offer.
Legendary Wallabies flyhalf and Brumbies coach Stephen Larkham took the opportunity of the signing buzz to push for Toomua's selection at Wallaby 10, saying, "I think he's playing some outstanding football at the moment. He's controlling the game well … he's definitely the best defending five-eighth in world rugby and that puts him one step ahead of Quade." [/one_half]
[one_half last="yes"]
Thorn playing one more year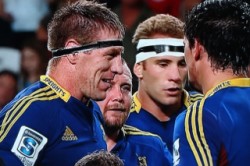 39 year old All-Black legend Brad Thorn will play another year despite sustaining a nasty bicep tear last month. Remarkably, the injury is his first major setback in a twenty-year career, sidelining Thorn for up to five months.
"This year is a little bit frustrating," said Thorn. "I only got to play four games when I am used to playing 25 to 30 games. I definitely want to play again. I've got to look where." The All-Black veteran did say that next season, playing as a 40 year old, will be his last. [/one_half]