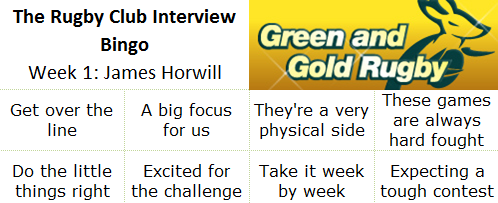 Welcome to the Social Pages of Green and Gold Rugby, where we look back at the week that was in social media, and ahead to the week that will be.
The Week on Twitter


Sensitive New Age Quade
Quade Cooper has been showing that he is quite possibly the most emotive man in Australia. His emoticon usage is on another level.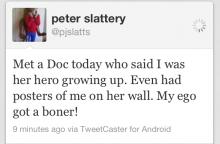 #humblebrag of the week
The best statement that talks yourself up while simultaneously acting self-deprecating of the week goes to GAGR's own Peter Slattery for this gem.
*Slatts, I used to have posters of you on my wall too. Of course, they also showed players like Horan, Little, Eales and Lynagh. But that was just a coincidence – it was ALL about you!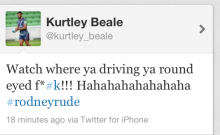 Mr Inappropriate
The Most Inappropriate tweet of the week is awarded to Kurtley Beale for this late nomination.
Your 31.5K followers and I thank you for taking hook turns to task!
Pulitzer Nominations
Smart phones and twitter provides players an opportunity to share photos with the world. This is not always a good thing, but proves to be a great way to embarrass your mates.
Interview Bingo
Here at Green and Gold Rugby, we try to make engaging with the media in all forms a bit more interactive. To that end, each week we will be preparing an Interview Bingo card for one of the guests on Foxtel's The Rugby Club on Thursday night. So click it, print it and mark it off! There are no prizes, other than smug self-satisfaction.