Welcome to all our Western Force fans! 
I've done my research and I now understand that the 'Western' in your name refers to your geographical location relative to the other Australian Super Rugby teams, not to your collective penchant for dress cowboy boots, Akubras, and checked shirts. Although on that note, a special Social Pages shout out to Richard Brown….
First off I have to tip my hat to the Western Force tweeter — if you aren't already following the team on Twitter (@thewesternforce) they're worth it. They're not afraid to have fun, they RT some of the best player stitch-ups, pics and tweets, and they talk to their fans about more than just match times and memberships. And any team who uses Sam Wykes's profile photo  where he's posed like a Kardashian trying to look taller and thinner? Doubly awesome!
Now on to the players…. They are absolute champs!
Hard Training
Clearly Coach Foley is working the Force boys very hard over there, so I'm not questioning why they're napping. I am, however, questioning why both these players have one or both hands near their nether regions. Cold? Lonely? Protective?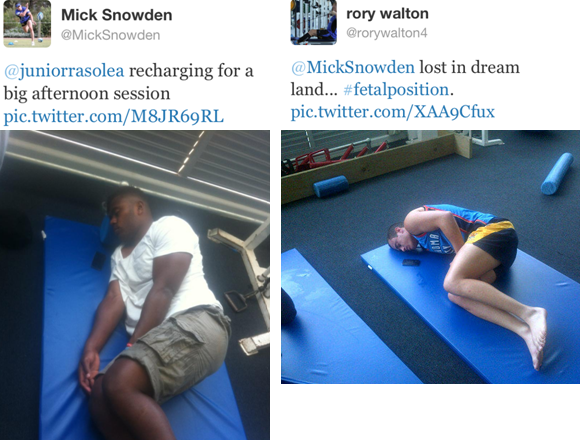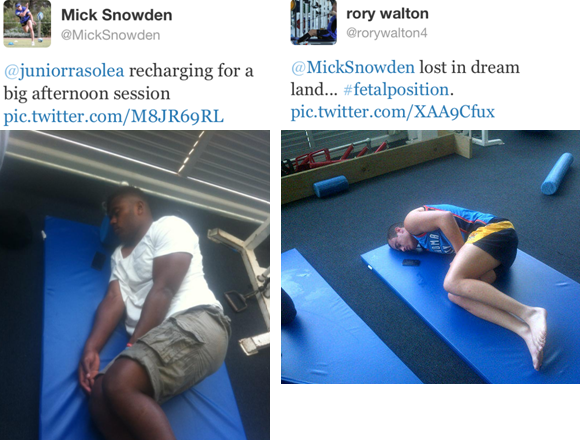 Australian of the Year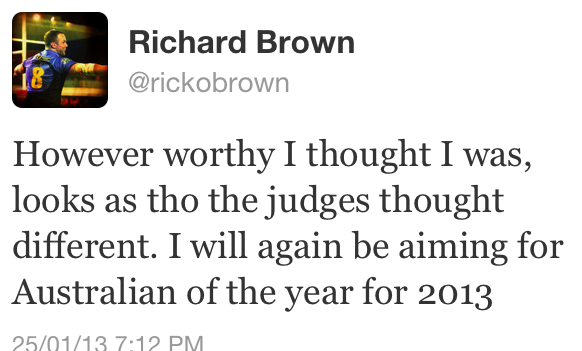 Australia stopped on 25 January 2013 to mourn an injustice the likes of which our great land has never seen. Richard Brown was not named Australian of the Year.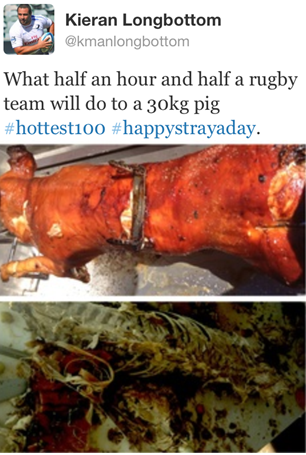 To whoever it is who makes these decisions, please consider that he spit-roasted a pig for half of his team on Australia Day, and when the motor broke, he inspired two of his teammates to turn it by hand. That is true heroism.
Best new talent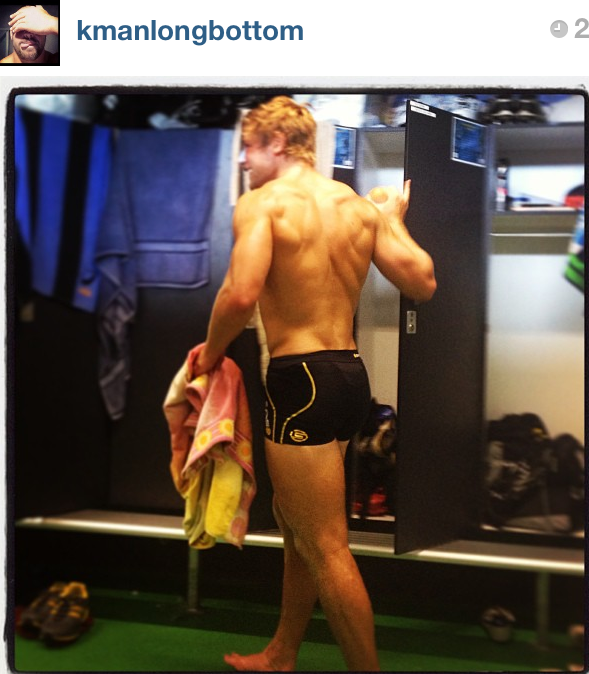 Regular readers of the Social Pages know how much I love to discover new talent. Well, the every delightful Kieran Longbottom (@kmanlongbottom) has unearthed a good one. Ladies and gents, I present to you Kyle Godwin!
Tweet of the Week
And finally our tweet of the week is split between two players: Alby Mathewson (@AlbyMathewson) and Mick Snowden (@MickSnowden) for this little gem.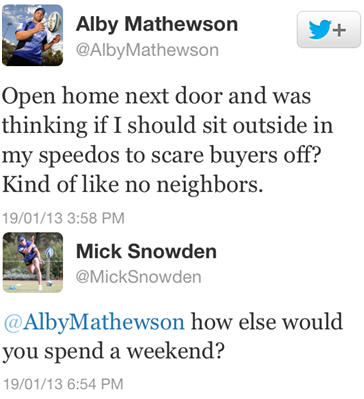 Choosing that was actually harder than you may think though. One thing the Force players do really well is funny banter. I don't work for them, but they are absolutely worth a follow!
On a side note, I'd like to wish the Force the best of luck on Friday against the Brumbies in Darwin. Play well, have fun, and please please please no major injuries!