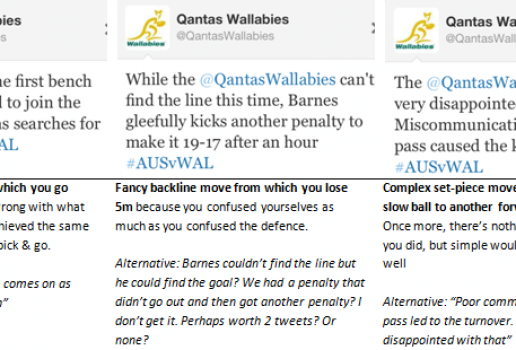 Quade's Qualities
At the risk of alienating many of my readers who think I don't like any/all the players I mention in these pages, this time I'm giving a big shout-out to Quade Cooper. This week he's made me smile a lot.

Twitter's Top Bloke (Twop Bloke?)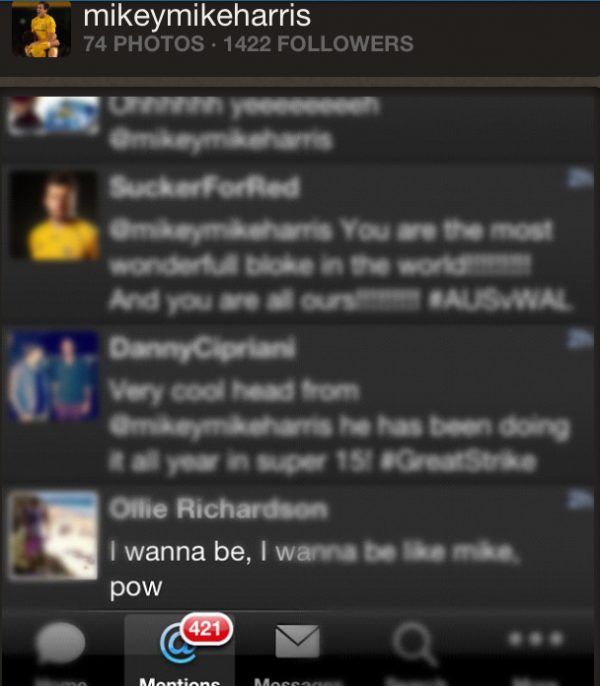 This week's Twop Bloke goes to Aussie Mike Harris. Sure, he stepped up, absorbed the pressure and nailed a penalty kick to win the Green & Gold Rugby Test Series. Mike's also one of the nicest people you could meet in person; he's always one of the last to leave the field from signing autographs; he goes to as many club games as he can; and he goes out of his way to help wherever he can. But what sets him apart from almost every other footballer came the next day.
Understandably, Green & Gold Rugby's own Mike Harris (he's been on a podcast — he's ours) had a few mentions when he checked Twitter the next day.

And he did an awesome generic 'thanks for all your support' tweet, giving us an idea of what it actually meant to him.
But what he did next just blows my mind. He went through and thanked fifty (yes, 50!) people for their tweets and their good thoughts. Even more impressive is that he took the time to actually answer each tweet, rather than just saying 'thanks' to each one.
Mike, you are a champion!
Wallatweets
The official Wallabies Twitter account brilliantly mirrors many facets of the game of rugby itself. Many times I sit back and marvel at the motifs and allusions to the game our Wallaby wordsmiths are able to weave into 140 characters. Alas, it's unfair to keep such mastery of the social media landscape known to only a few, so I have created a brief guide to appreciating the metaphor and symbolism embedded within the carefully chosen sentences.
I have included the alternative translation for those of you who have never played professional rugby and therefore have no idea what you're talking about. You're welcome.

As you can see: some of their tweets are complex when a simple sentence would suffice; many contain fancy words that don't say much at all, and occasionally an errant punctuation mark changes a productive, informative tweet into a gloating 'suck it' tweet. Now this is how you tweet about rugby…
This week's Lippman Award for inappropriate tweet of the week goes to the official Wallabies account for posting a tweet that pretty much tells us that if Mike hadn't landed that kick, they were blaming Cooper Vuna for the loss. If a player had tweeted this he could've expected a fine or a stern talking-to for throwing his teammates under the proverbial bus.
Wrebel Wrap
The Rebels just cannot stop being awesome, it seems.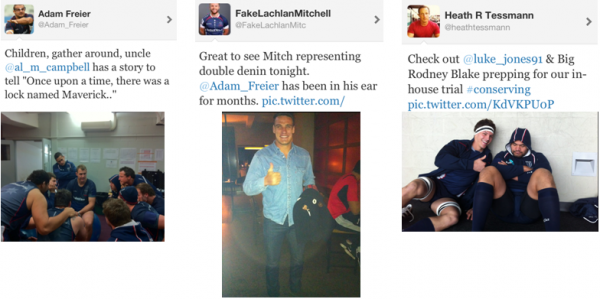 While we're with the Rebels, Adam Byrnes has been posting some fantastic stuff while he's been on Russian international duties. If you aren't already following him, he's worth a follow (also on Instagram) for his photos alone. Really fantastic. There are so many more I could've included but didn't have room for. Thanks Byrnesy!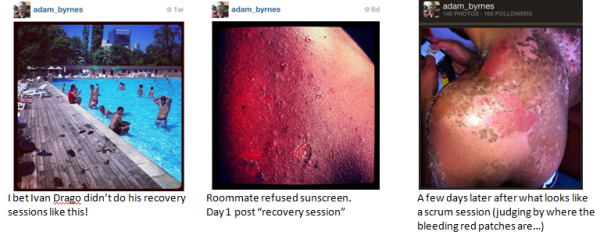 Pulitzer Nominations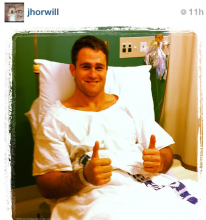 A BIG Social Pages Get Better Soon to Green & Gold Rugby's own Captain Kev Horwill. Our thoughts are with you and we really want you walking around without crutches, braces, motorised scooters and/or other ambulatory aids really soon!
I'm super-excited that the Wallabies are back playing at the SFS this weekend. Why? Because the Wallabies have been able to take photos like these with the bronze statues on the walk between the SFS and the SCG. Thanks to Digby, Cooper and Anthony for these gems.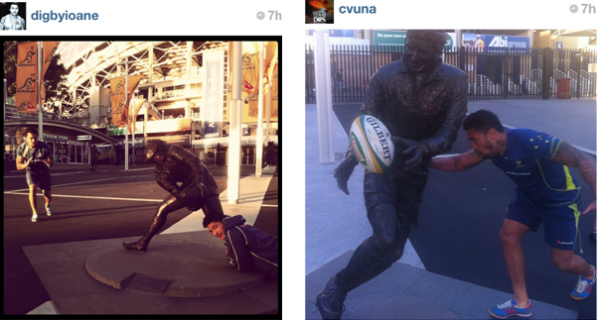 Homework
Task 1: Using what you have learned from the Wallatweeting lesson above, comment on this post. Remember: use unnecessarily large words (bonus points on offer if they're obscure words too); don't say in 30 characters what you can say in 130; and if you can include 'gleefully' or 'joining the fray' your answer will be more authentic.
Task 2: Finish the story that Adam Freier started. Your answer must start with 'Once upon a time there was a lock named Maverick…'
Free plug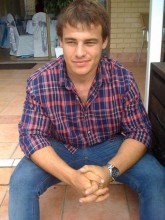 The Halley Appleby Memorial Ball is being held this year on 7 July at the Sofitel in Brisbane. The Ball will be held in Hal's memory 51 weeks after he died playing this game that we all love. Grab some friends together and get along, or if you can't get along but would like to help us put this bad boy on, either donate at the link, or leave a comment below that you'd like to be contacted about the Ball and I'll find you.