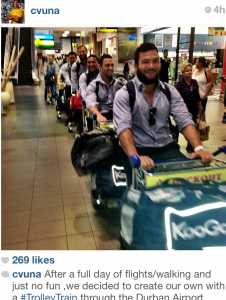 The Melbourne Rebels' recent trip to South Africa was noteworthy for all the wrong reasons, and it's easy to forget that 99 per cent of the Rebels' social media usage was, and still is, awesome. Hopefully this will remind us of the good stuff too!
And what other team would form a Trolley Train through an airport after a hellish travel day?
Frisky Physio
The Rebels take a very hands-and-other-body-parts-on approach to musculoskeletal treatment and maintenance…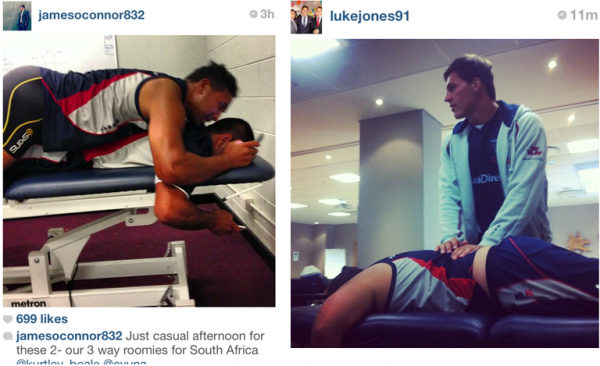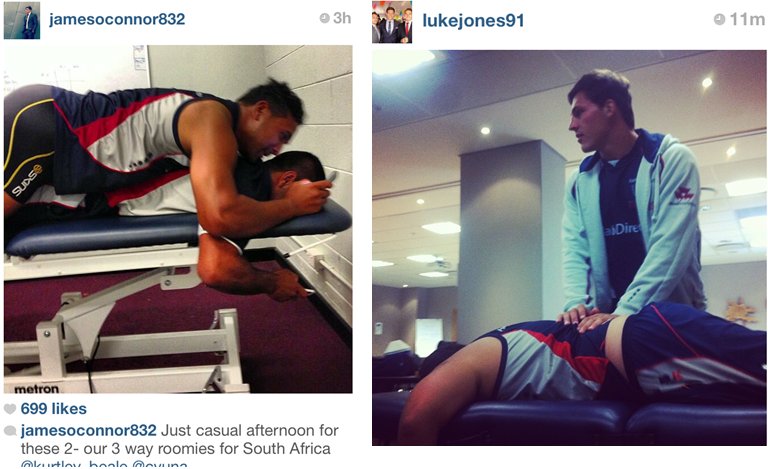 Yes, the first photo is a Vuna-Beale stack, both with phones in hand. Hmmm….
Shark Talk
No, we won't be rehashing the pain and agony. [Well, we might be bringing up some bad memories for Luke Jones*]. But we're talking about actual sharks, not the men who embody the spirit of sharks.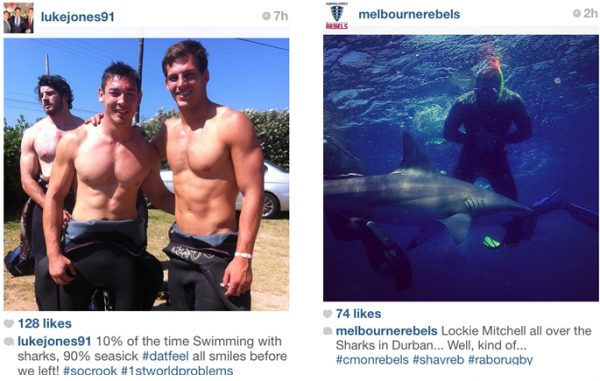 *Luke Jones suffered from pretty nasty seasicknes. My favourite photo is the one at the bottom. Isn't it great to have supportive teammates?  This photo is courtesy of Rory Sidey (@RorySidey)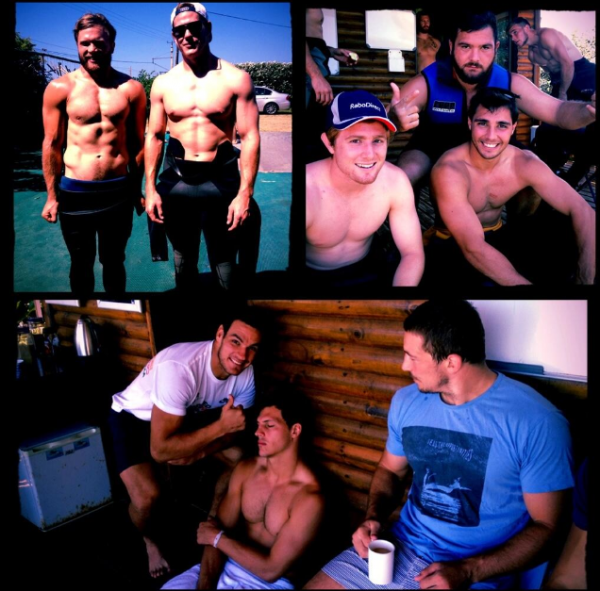 Man of the Year Nomination
Congratulations to Laurie Weeks, the People's Champ, who has been nominated as the Social Pages' Man of the Year 2013. I think these photos explain why.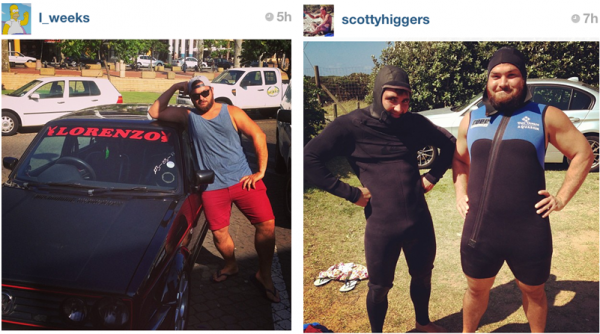 What a dreamboat.
Random Rebels

Double denim
Oh, hi there….
Thankfully Cooper Vuna can sleep on planes.