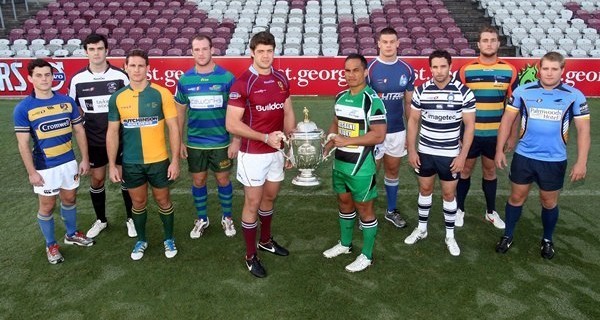 It's official -all teams have now played each other once and we're about to move into the second half of the 2013 season!
Easts had a convincing win over Wests -43-18. This keeps them in third spot on the ladder, with a comfortable 6-point lead over Sunnybank.
Uni struggled to come back from a tough first half, going down to Brothers 29-14 at UQ. This puts Brothers back in the top spot and shows them as the clear leaders going into the second half of the season. It was a win with special meaning for Brothers as it was star playmaker Dallan Murphy's last game before he heads off to play at the Rotherham Titans in England. Word on the street is that he'll be sorely missed at The Filth.
Sunnybank and GPS put on a great show for the 'Bank's Ladies Day crowd, with the Dragons winning 20-18 which puts them in fourth spot on level points with Uni.
The Gold Coast are yet to record a win this season, being defeated 39-18 by Souths at home. It'll be a tough game for them against GPS next week but the young side has shown improvement throughout the season.
An injury-ridden Sunshine Coast side went down 14-50 against Norths at home. Perhaps in the second half of this season they can turn their luck around.
So next week we'll be going right back to the start and the top four will be looking to continue their good run while keeping an eye on teams like Uni and Souths who are very close behind them.
Check out the Reds website in the coming 24 hours for full match reports and all the Premier Rugby goss.
http://www.redsrugby.com.au/PremierRugby.aspx
Why not try some live-tweeting when you're at a game? #3rdtier will help us all follow along….