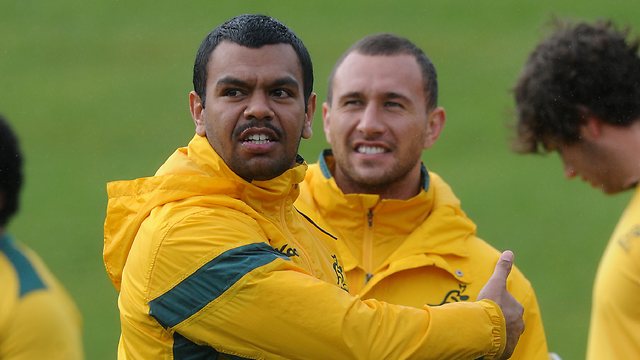 Here's our daily roundup of what's hot in rugby.
By the way, you can get these stories straight to your email inbox each morning by subscribing to our list via the link below.
---
Elissalde – doping was rife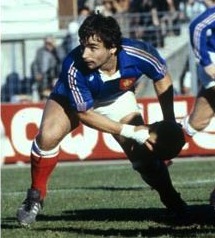 Former France international Jean-Pierre Elissalde admits to doping and claims it was rife during his playing career Elissalde, 59, was capped five times in 1980 and 1981 and he is the father of Jean-Baptiste Elissalde, who also played at scrum-half for his country and is now backs coach at Toulouse.
'In the 1970s and 1980s amphetamines were widely taken,' Elissalde told French radio station Radio Bleu. 'It was taken by cyclists, by footballers, and obviously by rugby players. I personally took amphetamines twice, there is nothing extraordinary in that and afterwards there were other forms of doping, notably in order to be able to work harder and to put on muscle.'
Folau 'pilots Waratahs to win'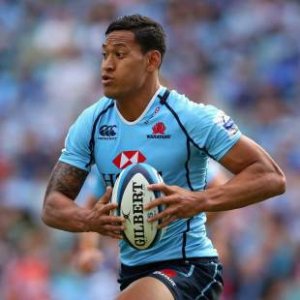 [Am I the only one getting annoyed with the media's obsession with this guy? While I believe that he's a very good footballer it's annoying to see headlines like the one above after what appeared, to an outsider, a fine gutsy team win. Now back to your advertised programme.]
And this: NSW Waratah Israel Folau shows rugby pedigree in Western Force win  And Israel Folau 'exceeding expectations' . And… well, have a look for yourself. He's everywhere!
[BTW. I hope he has a great season.]
'Beale needs to take stock of what he has'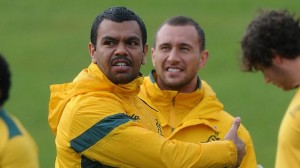 Quade Cooper says Kurtley Beale needs to take stock of what he has while sidelined from rugby. Realising how lucky he is as a big-earning footballer must be part of Kurtley Beale's turnaround to drag him out of his enforced lay-off for booze-fuelled dramas.
Close friend Cooper confided that Beale had to digest some of the same realities of life that he did late last year before returning to the game.
A possible 28 April return for the Rebels against the Crusaders may be considered, depending on Beale's zeal to confront alcohol issues and a commitment to monitored rehabilitation.
His $40,000 fine is the same amount fly-half Cooper was slugged with last year as part of his censure for smearing the code with ill-conceived criticism.
Judgement Day for Welsh domestic rugby
While the national side thrives, having just won the RBS Six Nations Championship for the second year in succession, Wales's four regions are impoverished and, as a result, are shedding top players like autumn leaves.
As European forces they are non-existent with no presence in the quarter-finals of either competition next weekend.
The regions seem to blame the WRU, calling it the fifth region as they view it as a competitor in its quest to reduce its considerable debt on the Millennium Stadium. On the flipside, the WRU appears to blame the regions for their inability to manage their finances. Central contracts would appear a sensible solution, but no consensus can be reached.