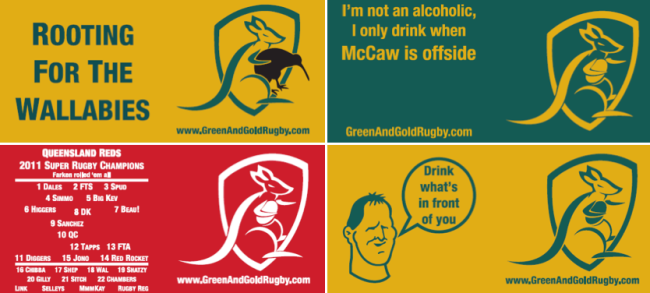 This summer the biggest threat facing Australian Rugby fans is not the Kiwis, the Saffas, or even the Poms.
The real danger is warm beer, and Green and Gold Rugby is proud to present our latest range of stubby coolers to not only keep your beer cold, but keep your hand warm as well. Our coolers are of the flat pack variety which fit nicely in the back pocket of your matchday jeans, and keep the cost of postage down as well.
We've got three new designs joining the ever popular McCaw stubby cooler, so head on over to the Order Page and grab some before they sell out.