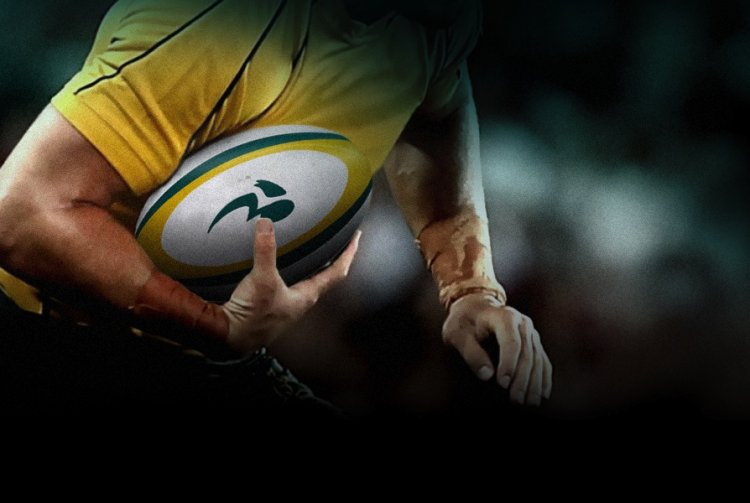 If ever there was someone born to play for Queensland, it would probably be Andrew Shaw. While his lineage is well documented, perhaps his potential as a solution to the on-going problem of filling the vacant Reds open-side flanker position is not.
This week against the Canes, Shaw gets his second chance at a starting spot. After a solid debut last week against the Saders, Shaw is looking to build on his performance with a view to getting the nod for the vacant open-side spot next year.
"It's (Super 14 rugby) pretty addictive and that's my goal to be here full-time, to be able to train full-time. Next year there is a spot open so hopefully I'll be able to put my hand up."
While being shielded somewhat from the press and the pressure last week after being bracketed as a starter with Scott Higginbotham, Shaw knew early in the week that he was going to get a start.
"I found out on the Wednesday that I'd be starting but we just kept it low key because of the hype around it. I got heaps of messages from the family about it but Dad (former Wallaby great, Tony Shaw) just said to me that it was a massive opportunity and to take it by the balls basically"
With a debut last week against Richie the Cheat and the coming match up against the dominant Canes back-row, Shaw is looking forward to the opportunities that this will present.
"To debut against the best in the world is how you'd want it. If you were to play two games then you'd want  it to be the Crusaders and the Hurricanes because they are the biggest challenges, you want to play someone hard and test yourself. Last week the first ten minutes shocked me a bit but after that I found my feet and it felt alright"
The next six weeks will be a busy time for Shaw who has recently been named in the David Nucifora coached Australian under 20 team to contest the World Cup in Japan.
"I'm stoked, we go away on Thursday (21 May) and we go into camp for seven days in Canberra. We play the Brumbies academy while we're there and then we go to Sydney for three days and play Uruguay. We go to Japan on the 30th May and we play six games in a month, basically one game every four days so it's pretty intense."
With all the major Northern Hemisphere nations having already played a round-robin competition, Shaw pointed to the French as being the team to beat
"France won the under 20 six nations so they'll be pretty tough, they are in a pool with New Zealand. We've got Wales, Canada and Tonga in our pool but all the Northern teams have a bit of a jump start on us"
And of his contest with Richie McCaw, Shaw was happy that he was at least able to learn a few tricks.
"He definitely schooled me on a few things, but it's all about learning from that game and processing what you need to improve on"
When asked if McCaw was as big a cheat on the field as he looks on tele, Shaw laughed.
"Definitely, but I am too, that's just part of being part of a number 7"
Nice to know that in a few years, we might have a cheating number 7 to rival Richie.