Today's rugby news sees the Wallaroos as favourites (over-dogs?) against Welsh, speculation on the next Wallaby coach, World Cup referee abuse and pure class from South Africa.
Wallaroos take favourites tag ahead of Wales clash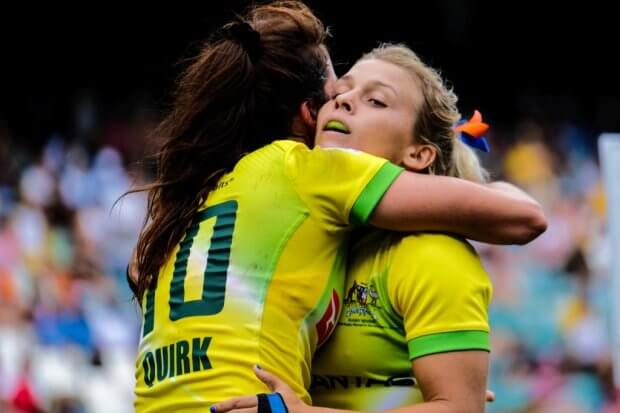 Lachlan Grey at Pravda reports that, after last week's 29-20 win over France, the Wallaroos are favourites in the game against Wales this Friday 3 November at Auckland's Mount Smart Stadium (5pm AEDT – available on Stan).
Conversely, Wales are yet to win at WXV1 after heavy defeats to Canada (42-22) and New Zealand (70-7).
Wallaroos centre Georgina Friedrichs – who impressed against France and started last year's RWC clash with Wales (won by Australia 13-7) – said it was a relief to see her side fulfil its potential against Les Bleus and warned of further improvements to come.
"We just haven't quite been able to put 80 minutes together so to finally be able to string those 80 minutes together … was really exciting and to do it against one of the top teams in the world (France) was even better," Friedrichs told media on Monday. "You saw small glimpses of it in the English game and we made small tweaks throughout the week to really unlock our backline. We've got a great distributor in Carys Dallinger and then Bella (Arabella McKenzie) as well, so to be able to get good connection with those two and unlock our wider channels was really exciting."
The game will be Jay Tregonning's swansong as head coach, who confirmed prior to WXV1 he would step down. Tregonning will announce his 23-player squad on Wednesday 1 November at 10:45 (AEDT).
Speculation on next Wallaby coach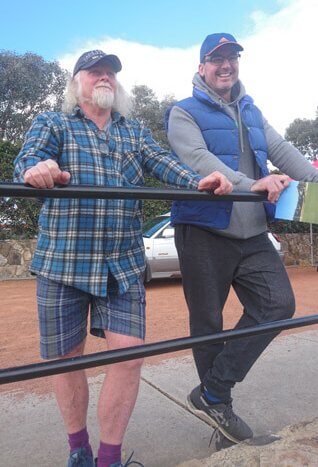 Iain Payten of the SMH has outlined some candidates for the next soon-to-be-former Wallaby coach, according to Laurie Fisher.
Fisher says former Brumbies colleague Dan McKellar should be a leading candidate, McKellar is currently in charge of Leicester in England. DK's potential return is not straightforward. Most club coaches have clauses in their contracts to pursue an opportunity at test level, but given it'd happen just one year into a three year deal at Leicester, Rugby Australia would have to negotiate with the club about McKellar exiting early. The Tigers lost their last coach to a spot vacated by Jones with Steve Borthwick taking over at England.
Other early candidates mentioned as potential replacements are "ball of tape held together by a player" Stephen Larkham, golf club waver Michael Cheika and former Brumbies and Connacht coach Andy Friend.
Lord Laurie: "I think 'Bernie' (Larkham) and Darren Coleman and 'Cronny' (Simon Cron) and 'Footey' (Kevin Foote) still have experiences to gather. Les (Kiss) has had a lot of those experiences, but he needs to make Queensland rugby – given their resources and quality – absolutely as good as they can be."
(G&GR note – some of these nicknames need work.)
"But it's no good for Australian rugby to drag someone out of Super Rugby and then leave them in the lurch. The Wallabies depend a lot on the quality of the work that is done at Super Rugby level, so there's no point in robbing Peter to pay Paul."
Threats against referees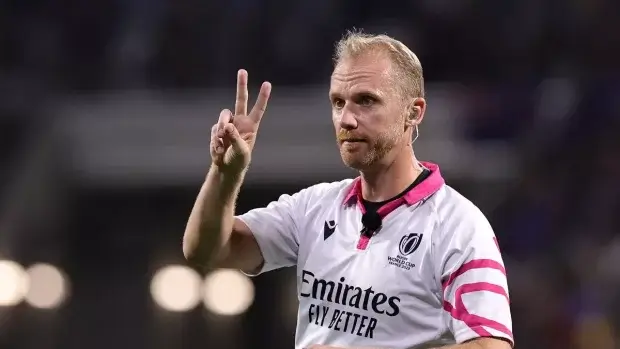 The Guardian reports that Polly Barnes, co-founder of the Women's Rugby Association and wife of referee Wayne Barnes, wrote on social media: "See ya later Rugby World Cup. Won't miss you, or the death threats." She referred to a "vile atmosphere at the Stade de France" (probably not garlic).
Barnes received death threats from New Zealand fans in 2007 after he'd refereed the All Blacks' World Cup defeat by France. Last year Polly and their children were the target of threats after he officiated South Africa's defeat by France.
Former England hooker Brian Moore has teed-up on referee abuse, as reported by stuff.co.nz. Selected quotes below:
None of the officials made illegally high tackles and the responsibility for the consequences of such lies solely with the players. As I have written many times, the simple expedient of bending your knees into a tackle means you have some case to plead when a choice had to be made between a red and a yellow card.
You cannot have certainty where you give discretion; the only way to achieve that is strict liability without interpretation. If you had that there would be substantially more penalties and free kicks – do fans really want that?
Referees are not above criticism but the automatic blaming and abusing of referees appears to be a developing trend amongst rugby fans, and it is not one that will lead anywhere good. It is shameful that Barnes' wife felt compelled to post the following comments on social media, when attending the final with their two young children … It will be equally shameful if World Rugby do not back the officials and deplore their treatment by fans, particularly on social and other media.
RSA Government declares 'the Webb Ellis is in South Africa's kant'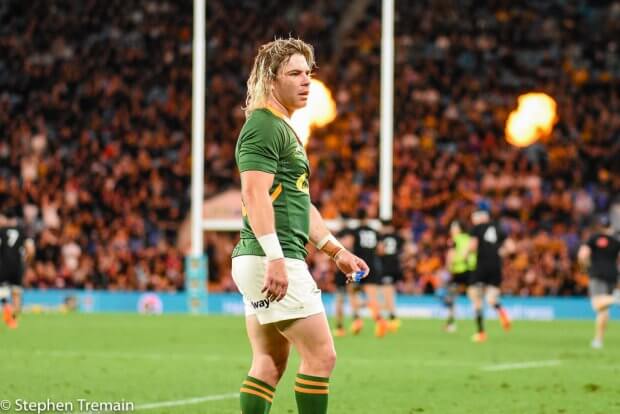 The Guardian reports that the South African government has declared that "the Webb Ellis is in South Africa's kant" after the Biltong-eaters beat the flock-botherers on Sunday morning (proper time).
"(The) government joins millions of South Africans, Africans and Springbok fans from across the globe in congratulating the world rugby 2023 champions," begins the 375-word statement, which signs off, "The Webb Ellis (trophy) is in South Africa's kant!!"
The Afrikaans word 'kant' translates as 'side' and it is an interesting choice of phrase by the South Africa government in congratulating the Springboks, given how widely it has been used in the past week.
It's been speculated that, after England's Tom Curry alleged he was called a 'white c*nt' by South Africa's Bongi Mbonambi during the semi-final, the Springboks hooker might actually have said 'wit kant' or 'white side'. That wasn't suggested by the Springboks camp in a belated statement last week, but a video of South Africa coaches and players surfaced last week with the phrase 'watter kant' or 'which side' audible. G&GR doesn't rule out the phrase being a reference to Rassie.