Hello Cobbers,
I remind all that this is a volunteer site. New contributors are always welcome and indeed sought. So please reach out on contact@greenandgoldrugby.com.au should you wish. There's also a 'Submit a Story' option. So feel free to have a crack as the more the merrier.
Just when you think you've reached the bottom of a muddy pit, you generally find there's a bit further to go. Things really can get worse. I write this on Monday afternoon, 30 October. We all heard around 08:30 Sunday night that Eddie Jones had resigned as Wobbly coach. And while at time of writing that hasn't been confirmed by RA formally, EJ himself is saying he's expecting his severance paperwork shortly (or words to that effect). Ok, so any way we cut it, EJ has checked out. So who's coaching now? Who would want, let alone take, the job now?
I'm not going to attempt to answer that question today. It's too raw, the picture is too incomplete, and frankly, things are changing so fast that my comments will be redundant likely before drinks tonight, let alone be a fit for the tomorrow's news. All I can say for certain is that Peter V'Landys must be rolling on the floor laughing, Dave Rennie, I wouldn't be able to look in the eye for shame, and that the Rugby Australia offices on the corner of Driver Ave at Moore Park, Sydney (if anyone was interested in writing a letter it's PO BOX 800, Surry Hills NSW 2010) would be a seriously inhospitable place to be working this week (psychosocial injury claim anyone? working from home anyone?).
So instead, I'll look a little at how and why we came to be where we are. I can't help but note the difference between our post 2023 Rugby World Cup situation and the landscape we faced when we last ended a RWC, eyeing off a British & Irish Lions tour in two years and a domestic RWC two years after that. Talk about seismic shifts in the landscape yeh? Coming out of the 1999 World Cup we were world champions for the 2nd time – the first team to do it. We seemed to have a national administration with a clue, a Wallaby setup that was self-evidently world class in both play and in empowering the squad to play smart footy, a thriving provincial arrangement with the Brumbies proving a more than capable addition to the NSW and Qld rivalry, and that was all flowing downhill into localised grass-roots competitions to the extent that no one could recall had ever been healthier overall. Accordingly we were looking towards a British & Irish Lions Tour in 2001 and the following RWC in 2003 with wide open eyes of anticipation as we knew we were on the cusp of great things.
It wasn't perfect, but it was pretty bloody close. I mean, we had even held the Bledisloe for two years (98 & 99) and would go on to hold it another three years (00, 01 & 02) before the Darkness set in.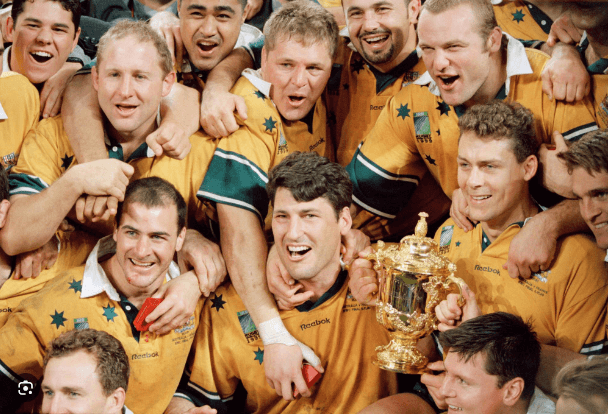 So where did it all go wrong? For me, there are two clear areas where we've fallen short from a strategic point of view, and this has driven much else subsequently. To be specific, we over-invested badly in the cream at the top and we under-invested in the production line that creates the cream at the top.
In terms of over-investing in the cream at the top, be it by way of the fat rump of bureaucratic administration that St Leonards came to be, the splurging on over-paid players, the army of old schoolmate consultant and gravy gigs that folk lined up for, the faded mungoes with their hands out, and plenty else I could decry, it is a long-accepted historical fact that the $40+million in cash that was in the vault post 2003 evaporated within a decade. While that demands remembering, it scarcely needs rehashing.
In terms of the under-investment in the production line, there are two clear sub-classifications here we can talk about today: how we have failed to grow the game and how we have failed to centralise and coordinate the pathways, for in there lie the seeds of today.
Failure to grow the game
Numbers and marketability and game-health go hand in hand. That numbers means interest and interest means sponsors and sponsors means more numbers is well established. But if you need proof of a need for numbers to build a product, an Ohio State University research paper from less than 10yrs ago showed conclusively (paraphrasing) that 1million high school footballers turned into 75,000 entry-level NCAA college scholarship players, which turned into 10,000 senior year college players, of which 275 obtained NFL train on contracts, of which 100 turned into still contracted players 2yrs after entering the NFL. In our language, 1 million high schoolers made 10,000 'mature Colts' to get 100 topline pro athletes for the world's most successful sport. That's the maths – 10000:100:1. I'm not saying we in Australia are of the same metrics of the US, but the lesson stands: if you want to be good then a lot of it comes from feeding quality grist to the mill. And have we done that? There are two ways to consider that –
Demographics – Have we moved beyond the cloistered exclusionism of the private schools to generate the base numbers necessary to grow the game to both keep it relevant in the marketplace and stay at the top? Again, the numbers prove insightful: we have approx 1.8-1.9million kids in Year 12 this year. 65% of them go to public schools where we have zero penetration. Factoring out 2/3rds of the remaining private and/or Catholic schools who are standard schools and not the 'rugby' schools, we are down to a pool of 11.5% of the school leavers. Assuming a consistent spread and so allowing for the 45% of kids in non-rugby states, even if we had 100% penetration of those remaining kids and schools in rugby-friendly states (which we don't), we are talking around 5.2% at absolute tops. Be realistic and halve that number at least and we are at 2.6%. So in reality, in 20yrs we have done nothing to address the fact we are relevant to less than 2.6% of school-leavers each year, before we even account for the male/female split. And we still think that's a sustainable place for our game to be do we?
Geography – I've banged on about this before, but once more for old-time's sake yeh? Hand in hand with demographics is geographics. And the low hanging fruit to be picked here is breathtaking. But have we? Well let's look…fer instance, there are approx 2 million people who live in the Parramatta to Richmond to Campbelltown basin of Sydney's west. It has over 700 schools in it. It is the youngest, most male dominated, fastest industrially growing and fastest population growing area in Australia BY FAR (Melbourne wins as a growing city overall, but western Sydney wins as a sub-area). It is easily Australia's most rugby-friendly source of potential BY FAR. Yet in such obviously fertile ground, how many Rugby Australia development officers are engaged in that zone? Guess? 20? 10? 5? Try 1. And as of earlier this year, that lone representative in the Parramatta office is reportedly only there because he's a coach at King's up the road (so I'm told). Do we think that's sustainable? And do I need to remind folk of what SRU/NSWRU/RA did the last time someone showed an interest in developing western Sydney rugby? Twiggy Forrest came to town in 2018, with cash, to set up in western Sydney. Andrew Hore and the "We have big plans" quote still burns my ears to this day.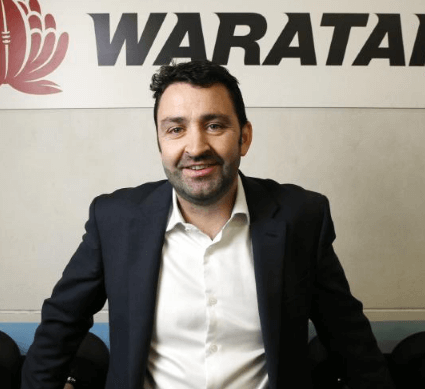 Failure to centralise and coordinate the pathways
Sustainable structures for players- after the examples set most recently by Ireland and over time by NZ particularly, I simply find it unfathomable that our talent identification, selection, development and retention pathways are not centralised. Even despite the paltry penetration of the potential player base demonstrated above, I refuse to believe we don't produce the base calibre cattle to be competitive if for no other reason than facta non verba – the amount of Aussie-born/origin talent that was playing for other countries at the RWC we all just watched, excluding the Barbarians talent so conveniently floating around the UK about now as well. So we unequivocally have the cattle. What we don't have are ships sailing in the same direction domestically to identify, develop and retain the talent we want and need. And that's as unfathomable as it is unforgivable for the various states and bureaucratic fiefdoms to be still in such a Dark-Ages space after the near 30yrs since Mike Catt signed the first publicly recorded professional contract in 1995!
Coaching pathways – similarly to the above, the lack of established and agreed pathways for coaching development is beyond inexplicable. We have literally hundreds of well-meaning parents and others out there doing their level best. But they are largely clueless in what they should be working on towards a common goal. And there is certainly no pathway for coaches to be identified, developed and advanced. As a result we wind up with a ball of veritable string and training and selection by simplistic stuff like infatuation with body-shape (standardised), defensive technique (like bloody idiotic league patterns in a rugby game) and a landscape where intelligent footy players cannot penetrate as they are squeezed out by robotic 'training well' athletes (note the recent discussions in many places that George Smith would likely not've come through pathways these days as he wouldn't make the training KPIs – GEORGE SMITH!).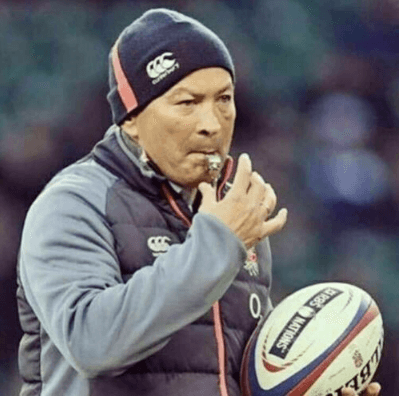 Unfortunately, neither of these two things (grow the game and centralised pathways) are now any easier to fix. From a grow the game perspective, our sport is right now the laughing stock of the Australian sports/business landscape. We stand as case-study, a TED-talk testimony, of what NOT to do. I imagine even the poor folk from Cadbury are searching their sponsorship contract for a way OUT of this association mess as the only thing we are growing is our comedy value.
And from a centralisation and coordination point of view, while I know first hand that the various state unions would love to offload expensive functions like high-performance units etc to a competent national body, they simply don't trust RA to take what paltry little, squeaky setups they have now and not completely butcher them. Quite rightly they, as do I or anyone else right now, don't think RA could organise a piss-up in their own Sydney tax-dodge craft breweries. So the states, who were not ever particularly cooperative to begin with, aren't handing over shite without a fight right now.
Where does accountability for all this lie? As EJ quite rightly pointed out in his last interview from the weekend just gone, he isn't accountable for 20+yrs of Australian rugby mismanagement, he's right there. But I'd remind folk that it was under his tenure that this all started; under EJ 1.0 we had three mungoes playing for the Wobbs and how well did they go? I'll refresh you – two of them had their contracts torn up. I'd also remind folk that EJ was the major architect and instigator of the play by numbers philosophy of standardised players doing standardised things in Aussie rugby – and in doing so getting away from the very ethos of rugby, as proven in two consecutive World Cups by South Africa;
Rugby is a game that calls for tactical awareness in the moment, not pre-programmed automatons playing on auto-pilot, and
Rugby is not just a game FOR all shapes and sizes, it's a game that DEMANDS all shapes and sizes, not a squad full of same-same 'utilitarian' replicas of each other, so as to cover the requisite skills, and
Rugby is not league where the above two points work well.
These three realisations – brains, body-types and what the game is/not – must be appreciated if you want to win. South Africa has proven that better than anyone over two World Cups in a row. I don't think EJ appreciates that.
But accountability for the shitfight RA finds itself in doesn't lie with EJ, he's a tool that's been applied by the tradesman. The tradesman who picked the tool, the real accountability, lies at the top of the RA organisation itself. This isn't about a rogue coach who lost a clutch game, or a mad accountant who emptied the bank. This is about 20+yrs of failed governance, vision, strategy and leadership. And that's board level stuff.
Ok, none of the current board has been around that long either:
RA Chairman McHamish joined May 2020,
Joe Roff named President in 2023 (correction)
Brett Godfrey 2020
Dan Herbert 2020
Dr Jane Wilson 2021
Karen Penrose 2021
Matthew Hanning 2021
Pip Marlow 2016 (correction)
Phil Waugh 2023 (non-exec director since 2018)
And they're probably all very good people, trying very hard to do a good job. But they stand as the Keepers of the Code. They are the embodiment of the game for us. And the Keepers of the Code have hardly showered themselves or us with anything positive of late. How they can continue to remain silent in the current environment is simply beyond fathomable to me. I appreciate I'm not a mover and shaker in the upper echelons of Australian corporate life as these folk are. But I've run enough crews on enough worksites for enough years to know that something always fills a vacuum. For our game's leadership to continue to remain in deathly silence during this period of hyper-instability, when its very foundational membership is hurting like never before, just reinforces how utterly devoid of leadership, strategy and direction our domestic game has become. They are demonstrating they're clueless. So I openly question if the board is fit for purpose.
And more than that, this is about an RA Chairman who saw fit to personally sack coaches over Zoom (Dave Rennie), hire coaches while the CEO was out of country (the Jones 'captains pick'), partake in open media wars with other codes he couldn't hope to win (mungo/V'Landys), to go on ABC national radio to insult the now ex-coach ('Kumbaya Dave') and then to seemingly force out sensible administrators (Marinos) while launching cross-code poaching wars (Joseph Suaalii) with money we don't have. And he's done all of this in such a high-profile, bombastic manner that his subsequent glaringly public failure to follow through has caused even more harm to the image of our game. This is an RA Chairman who willingly broke the model of the board being quiet but strong behind the scenes, remaining focussed on strategy and governance, and instead chose to very publicly directly meddle in the day-to-day management. And he may have got away with it if he had won, if he and EJ had 'smashed and grabbed' some RWC success as they shouted they would to anyone who'd listen. But he didn't. He committed the cardinal sin of those who gob off: he gobbed off and lost.
How do we hire a new coach of any worth to work under that? How do we convince the various states and stakeholders to work in partnership with that? What reputable commercial brand would allow itself to be seen in the purchasing public's eye as aligned to the behaviours and values of an organisation that permits that?
As it stands right now, in the normal run of things I'd see little option other than for Hamish McLennan to go. But, if he does go, who takes his place? Buggered if I know right now. So it galls me to say that he may just survive as he's last man standing.
Thoughts and comments welcome below.