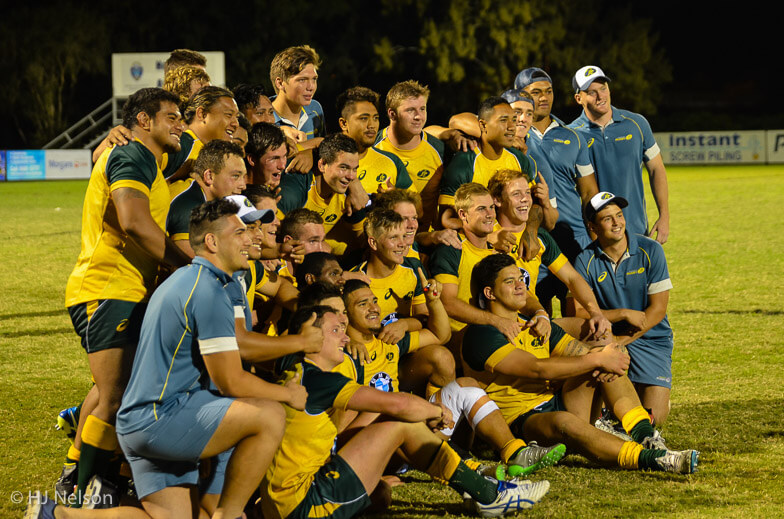 Wednesday's Rugby News has the Aussie u20s squad named, the Lions squad about to be named, the Brumbies looking forward to the Canes and Nathan Grey reckons the Waratahs' D will A-Ok.
---
Aussie U20s Squad Named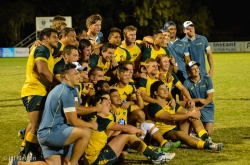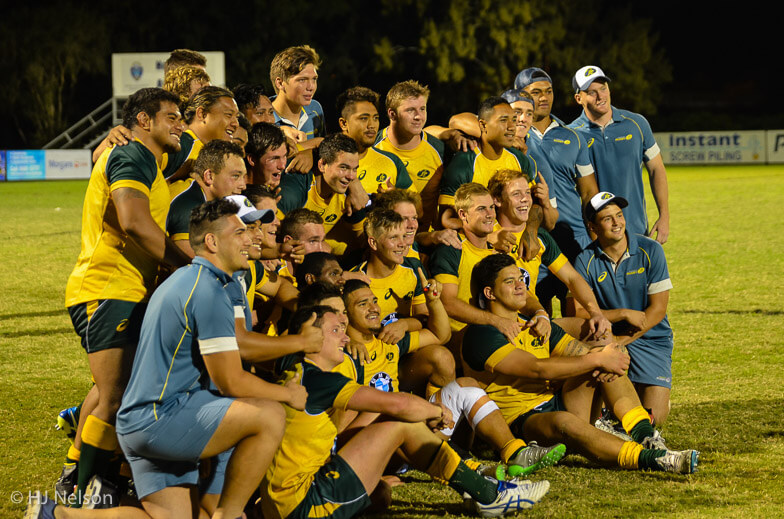 "ELEVEN QUEENSLANDERS NAMED IN AUSTRALIAN U20s SQUAD FOR OCEANIA RUGBY U20S CHAMPIONSHIP," booms the Queensland Reds website, which really isn't surprising given their QLD U20s dominant performance in this year's U20 state comp.
GAGR's very own Lee Grant has written all about the U20s squad over here, so following will just be a few quick details.
The U20s Oceania Champs will be played at Bond University, in the Gold Coast, in May. Australia will face Samoa (Fri 28 April), Fiji (Tue 2 May) and NZ (Sat 6 May), and all the matches will be streamed live on rugby.com.au.
Here's the squad:
Forwards: Dan Matthew, NSW, Harry Johnson-Holmes, NSW, Harry Chapman, NSW, Va'auli Fa'amausili, VIC, Tom Horton, NSW, Efi Ma'afu, QLD, Sama Malolo, WA, Harry Hockings, QLD *, Angus Blyth, QLD, Ryan McCauley, NSW, Darcy Swain, ACT, Lachlan Swinton, NSW, Angus Allen, ACT, Liam Wright, QLD, Angus Scott-Young, QLD, Reece Hewat, QLD
Backs: Harry Nucifora, QLD, Ryan Lonergan, ACT, Theo Strang, NSW, Hamish Stewart, QLD, Nick Jooste, ACT, Tony Hunt, QLD, Jack McGregor, VIC, Dylan Riley, QLD, Len Ikitau, ACT, James Ramm, NSW, Semisi Tupou, VIC, Jayden Ngamanu, QLD, Jack Maddocks, VIC
Lions Squad Named Soon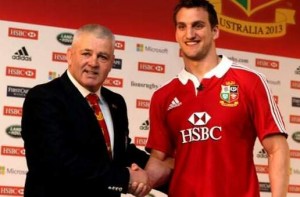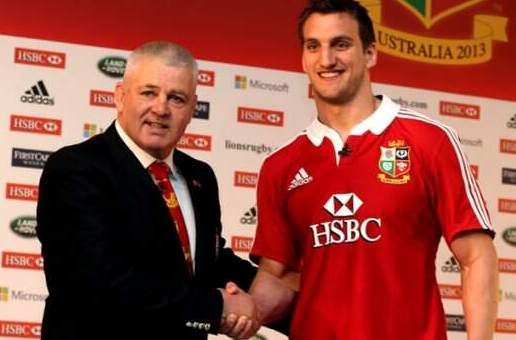 The British & Irish Lions team, set to be beaten by the Kiwis 3-0 in June, is about to be named by Warren Gatland. In 24 hours, this story from the rugby.com.au says.
The BBC, the first letter of which stands for "British", leads with the line that Joe "Man of the Match" Launchbury and Jonathan Joseph are set to miss out on the 37-39 man squad.
"About 14 Englishmen are expected to be in the 37-39-man party, including prop Kyle Sinckler and centre Ben Te'o," reads the BBC report.
"But England captain Dylan Hartley's chances are rated as 50-50.
"Other stalwarts of Eddie Jones' side, such as flankers James Haskell and Chris Robshaw, and fly-half George Ford, are also thought to be unlikely to force their way into Gatland's plans at this stage.
"Despite finishing fifth in the Six Nations, Wales are still set for a strong contingent of up to 10 players, with the likes of Alun Wyn Jones, prospective captain Sam Warburton, Taulupe Faletau, Rhys Webb, Jonathan Davies and George North among those highly likely to be included.
"Conversely, winning three of their five matches in the Championship seems unlikely to have helped Scotland's representatives, with full-back Stuart Hogg the only selection certainty."
The rugby.com.au article also says that Sam Warburton, who is only scheduled to be fit again 3 days before the squad flies out to NZ, is the leading contender for the captaincy. Also, England captain Hartley and Ireland captain Rory Best will be duking it out for the hooker spot, let alone the captaincy.
Brums v Canes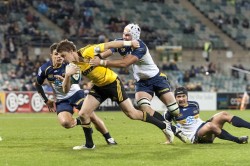 The Brumbies reckon they can take on the Canes this weekend, despite they lost, repeat LOST against the Rebels on Satdi.
"Instead of jamming in, it's reading players and making sure we shut down those offload channels," captain Sam Carter told rugby.com.au. Wait, why are you telling the media your plans?
"Don't clock off on the inside because that's where Kiwi teams hurt us.
"If they spread the ball three wide there's always someone on the inside so we have to identify that on Friday and shut it down."
"They've obviously got great skill, great ball runners," Carter continued. "They like to spin the ball around and their offloads can really hurt teams.
"We've been practising that and how we defend it over the last couple of days. If we can put pressure on them for 80 minutes we can get a good result."
Then Scott Fardy chipped in. Funnily enough, they didn't even raise the spectre of Beauden "Worse Than Bernard" Barrett being binned three times this season already for the same offence. Is that their secret plan?
"They deserve their writing up and all that stuff they get because they have been dominant versus Australian teams, versus South African teams and versus Japanese teams[not hard tbh – Ed]," Fardy said.
"It's a big challenge to go over there and win but I think you've got to look within yourself rather than looking at the opposition."
"They have an incredibly hard-working pack," Fardy added. "They perform week-in, week-out and play energy efficient rugby."
Grey Ideas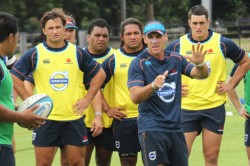 Nathan Grey, the Wallatahs defence coach, has pretty much brought up every issue except the most obvious one when talking about changes to the Tahs defence strategy to Fox Sports.
"It is something that is frustrating and disappointing, from my perspective," Grey said.
"But it is also something that is a great challenge, to ensure that the guys are confident in the way we are defending and the way they defend together. That is something that has been lacking.
"Defence is a team thing. Those one-on-one misses are things you need to own and whatnot, but your role in looking out for one another and working hard, they're things we haven't been consistently delivering this year."
This season so far, the Waratahs have let in an average of 4.4 tries and 33.9 points per game, and they're as bad as the Reds (that's pretty bad) when it comes to effective tackle rate, which is at 71%.
"There have been subtle changes but nothing dramatically that is going to cause guys to be confused or to not buy into it," Grey said.
"That's why it gets frustrating from our perspective because when they're training the guys are doing well defensively and it's quite strong.
"But in game, whether it's a little bit of lack of confidence and a lack of belief and a little bit of fear of failure, that creeps into the guys' minds.
"And they don't need to have that because all these guys are very competent defenders and have done a very good job in the past."
But it's ok, cos Grey says so.
"It is one of those things that you can't quite put your finger on but we feel after the bye, we have reset, we have refocused and the guys are very clear around what we want to do,"