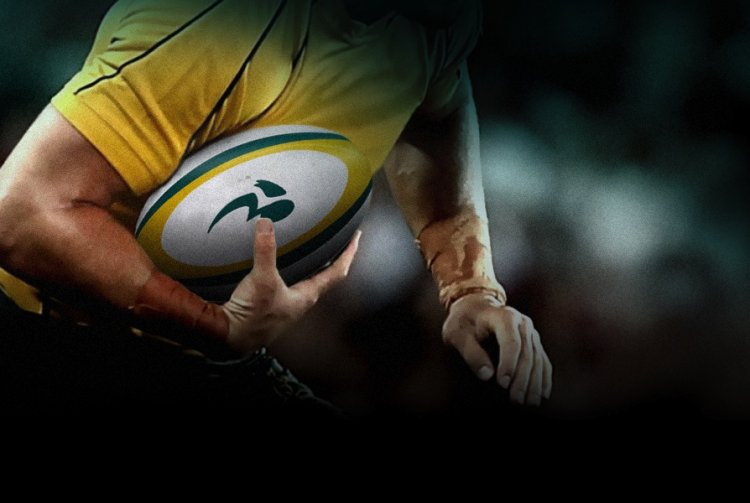 This weekend the Wallabies play their first test of the 2009 season.Yes, I know they played the Barbarians last weekend, but in the end that's nothing more than a 'pre-season' trial.This weekend is a capped test meaning poor old Matt Hodgson, now injured, despite starting last week remains cap-less.
Looking at this weekend's team, it is a fairly predictable team.Adam Ashley-Cooper is benched and replaced for James O'Connor and Dean Mumm comes into the starting team for Hodgson.On the bench comes Peter Kimlin who, should he get on the field, will become Wallaby number 833.
This got me thinking. As far as I could remember this was the first time in a long time that we haven't had a test debutant in the starting side in the first game of the season.So I did my research, looked back at the first game of each season and discovered that it is indeed the first time since 1997 that we haven't had a rookie starting in the season opener.
Let's have a look at each of those games and debutants and how they faired.
2008 v Ireland (Telstra Dome, Melbourne).
Won By AUSTRALIA 18-12.
Starting Debutants:
Luke Burgess (Wallaby Number 821) & Peter Hynes (822).
Hynes went on to start in all but one test in 2008, finishing with 3 tries.Burgess started in 11  tests in the year, without getting across the line.Both are very much apart of plans in 2009.  Both are part of the Deans bread of new Wallaby. Both are multi-skilled, constantly moving and pacey yet experienced players . Burgess and Hynes can expect plenty of Wallaby minutes this year, injury permitting.

2007 v Wales (Telstra Stadium, Sydney).
Won By AUSTRALIA 29-23.
Starting Debutants:
Julian Huxley (816) & Sam Norton-Knight (817).
Huxley started at fullback for the first six tests of the season, filling in for the injured Chris Latham, before being replaced by Adam Ashley-Cooper against New Zealand in Auckland. A couple of runs off the bench in the early World Cup prelims, culminated in his last test against Canada. Huxley is now investigating a comeback after a life and career threatening brain tumour. So seven starts, two runs off the bench gave him two tries, three conversions and two penalties gave him 22 points in his debut, and only, test season.
Norton-Knight started at flyhalf, also for an injured veteran (Steve Larkham) and would only feature once more, off the bench, against Fiji. His two tests (one try) is surely the entirety of his Wallaby career considering his impeding move up north.
2006 v England(Telstra Stadium, Sydney).
Won By AUSTRALIA 34-3.
Starting Debutants:
Rodney Blake (808) & Tai McIsaacs (809).
Blake starting in seven tests that year with McIsaacs starting in six, and coming off the bench in another two. This test in particular featured a try on debut by Blake lumbering around out wide. Since this season, neither has featured in another test. Whilst McIsaacs has retired, and remains on eight caps, there is potential for Blake to return from a 'sabbatical' in France to further his Wallaby career.
2005 v Samoa (Telstra Stadium, Sydney).
Won By AUSTRALIA 74-7
Starting Debutants:
Rocky Elsom (794).
Rocky started his career like a house on far, scoring try in the Wallaby assault on Samoa.Rocky went on to start in eight tests, and come off the bench in one, as the Wallaby coaches trialled dual flyers (Smith and Waugh) and finished off John Roe's career.Rocky is obviously still very much a part of the Wallaby set up, despite injury ruling him out of this weekend's test.
2004 v Scotland (Telstra Dome, Melbourne).
Won By AUSTRALIA 35-15.
Starting Debutants:
Clyde Rathbone (788) & Radike Samo (789).
A tug of war with Fiji saw the Wallabies win and cap Samo in an effort to find an aggressive ball playing blindside flanker to replace the retired Owen Finegan.Radike, unfortunately, would only play the first 5 tests of the season before being discarded for the Smith-Waugh combo again.
Rathbone started at outside centre, for an injured Stirling Mortlock, would revert to the bench the following week before being a late starting team call up (for an injured Wendell Sailor) to the team to play England in the third test of the season.Three tries later and you would say Rathbone had arrived. Whilst he would finish the season featuring in all tests bar one, and scoring six tries, Aussie Clyde has only played another 15 tests in four years and is now on the verge of Aussie rugby oblivion, with the Brumbies set to release him.
2003 v Ireland (Subiaco Oval, Perth)
Won By AUSTRALIA 45-16.
Starting Debutants:
Morgan Turinui (782)
Another outside centre fill in for the injured Stirling Mortlock. Turinui started the first three tests with the 13 on his back before Matts Rogers and Burke were used there prior to Stirlo's return. Morgan would only get one more run that year, off the bench against Namibia in the RWC, and scored two tries. A couple more starts in 2004, and 10 the following year, as well as a smattering of runs off the bench sees Morgan sitting on 20 test caps.Can he play another test? It would make a massive effort, and one the Reds for one would love to see happen, for it would mean a run of amazing form.
2002 v France (Colonial Stadium, Melbourne).
Won By AUSTRALIA 29-17.
Starting Debutants:
Wendell Sailor (773) & Nathan Sharpe (774)
Coincidentally both Dell and Sharpie would only play six tests each in 2002, Sharpie starting in all of his with Dell having one run off the bench. Both scored one try in the season.Sharpie has gone on to be one of our second most capped lock forward behind John Eales, captaining his country twice. He is a starting member of this weekend's team.
Sailor would play another three seasons of international rugby, winning 37 caps before a positive cocaine test saw him banned from the game for two years. He is now playing fairly decent footy back in league with the St George Illawarra Dragons.
2001 v British & Irish Lions (The Gabba, Brisbane).
Won By GREAT BRITAIN 29-13
Starting Debutants:
Nick Stiles (767).
After being thrown into perhaps the hardest test baptism a front row forward could ask for, against the best British and Irish forward pack available, Stiles had a successful year by starting every test for the Wallabies, scoring a try v Spain. Stiles would only play one more test, in the Wallabies' losing effort against Ireland in Dublin in 2002.
2000 v Argentina (Ballymore, Brisbane)
Won By Australia 53-6
Starting Debutants:
Fletcher Dyson (758) & Stirling Mortlock (759)
Both players started in every test of the year, with Dyson proving a rock solid test match Tight Head Prop. However injury would curtail any further Wallaby career and his career cap tally would remain at 10.
Mortlock, however, would have an incredible first year. He went pointless in his debut test but followed up with 22 points in his second, 29 in his third, 20 in his fourth, 21 in his fifth, 16 in his sixth and 14 in his seventh.This gave him a number of amazing records, all in his debut year.He became the fastest Australian to reach 50 and 100 Test points and became the first Australian to score 20 points or more in four consecutive Tests. He will captain the Wallabies this weekend against Italy.
1999 v Ireland (Ballymore, Brisbane).
Won By AUSTRALIA 46-10
Starting Debutants:
Nathan Spooner (751)
Spooner would play only two tests that year and, indeed, in his career. Filling in for an injured Steve Larkham, the goal kicking Spooner scored an encouraging 25 points in his only two tests.A composed couple of performances were not enough to convince Wallaby selectors who moved Timmy Horan, and later Rod Kafer, to flyhalf until Larkham was able to return at RWC99.
1998 v England (Lang Park, Brisbane)
Won By AUSTRALIA 76-0
Starting Debutants:
Tom Bowman (743)
Bowman blasted onto the Wallaby stage proving to be a dynamite combination with Wallaby captain John Eales. Bowman started in every test, bar the RWC Qualifier against Tonga.However less than a year later, World Cup year, he was a late call up for the squad, for the injured Brett Robinson, and would feature in only one game, against the USA.Sixteen caps is where he would finish his Wallaby career, criminally less than what his abilities should have seen him achieve.