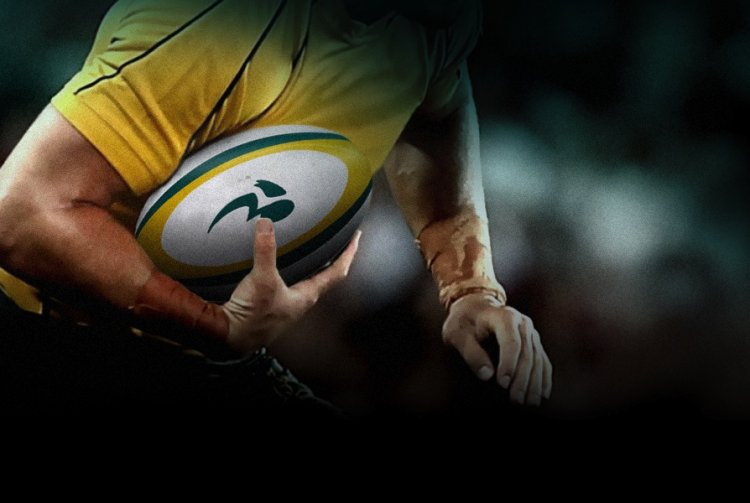 The best girl ruggers in Oz are headed to Canberra this weekend for the National Women's Championships. Given this is also the last chance to press a claim for selection in the Wallaroos World Cup squad, my bet is there'll be plenty of intense rugby in store.
This year, there are two divisions which will be contested in round robin format. So no final, but as in previous years, you'll really have to win all your games if you want the title. Here's a preview of what we might expect to see from the Championship division (QLD, Sydney, ACT and NSW Country:
I'm part of the ACT squad and am hoping for an injury-free run this year. Alas and alack, my only two previous outings to Nationals have seen me injured in the first match.
So, down to business: here are my thoughts on the competition.
Queensland: the rolling queens
We haven't seen anything of them this year, but their senior players and management return from winning Nationals last year.
Queensland's forwards were so beautifully drilled then I imagine they would be the envy of many a men's team. I was super impressed with them and they are certainly the favourites this year. That is in spite of the Canberra chill that might shock their northern bones (geez, it was nice playing in Queensland last year – no need for 5 layers of clothing, gloves and beanies just to survive training).
Queensland's strength is their forward pack. They had excellent ball security and continuity and would rarely get isolated. They would pick and drive in pods (or at least in tandem), and their rolling mauls were well executed. In short, they were powerful and dominating.
Of the backs, fullback Tricia Brown is the standout and she can punch holes in any midfield defence at will.
From the Manager, Shane Sullivan:
Team focus
We have a new side this year with only 11 of the 24 from last
year returning, so the focus has been on bringing the players together as a team.Players to watch
Shannon Parry has been training with the Wallaroos squad and has matured as a player over the past year.
Rebecca Tavo is coming off a year with the Wallaroo 7s squad and the National Touch side.
Wallaroo Silei Poluleuligaga has made the move from Victoria and is making her Queensland debut in 2010.
Sydney: city-slickers
When we (ACT) played them earlier in the year [video], they were a bit rusty, especially on the restarts. But that trend will not continue, not with their very experienced inside backs and strong forwards. They will be back to their slick best for the Nationals after showing much improvement in their May trial against NSW Country.
Although losing out to Queensland in a tight and physical final last year, they showed plenty of intent against us in April and they will make it a battle at the breakdown again. I expect their defensive system will have developed considerably as well.Their lineout is a strength and they certainly showed us what their scrum is capable of. Sydney will be hungry to avenge their losses to both Queensland and ACT so I expect a disciplined and aggressive showing at Nationals.
ACT Brumbies: the aspirants
ACT were bouyant after their third placing last year and they carried the momentum from that strong showing through the offseason with a Brumbies Women's Academy program. The core of last year's team is back and a number of former Wallaroos have returned to the fold to seriously bolster the forward pack.
ACT has two main strengths: the ability to play with continuity and the capacity to get the ball to some of the most penetrative runners in women's rugby: Sharni Williams, Kristy Giteau and Alex Hargreaves. ACT has many great attacking players in both the forwards and backs.
We know we face huge challenges from all of QLD, Sydney and NSW Country, yet there is great self-belief and determination in the squad. We've done the work and are ready to rumble.
And, importantly, the acquisition of Al "Powerhouse" Hargreaves, fastest forward on the planet, gives us a crazy advantage in continuing our two year monopoly on the night-time, umm, "special" relay trophy. Let's just hope no Wallaroos injure themselves in that particular event this time around.
From the Manager, Kathryn Dolan:
Team focus
Focussing on working together as a team on and off the field.Players to watch
Everyone from number 1 to 24 has worked extremely hard and are playing very well so it is very hard to single out individuals…If I had to name players to watch, obviously our Wallaroos. Sharni Williams who has been in awesome form all year. Kim (Willow) Wilson making a comeback 5 months after becoming a mum, and newcomer Fee Daly who only start playing rugby half way through the 2009 season.
NSW Country Corellas – the combatants
NSW Country's first full gathering was for a trial against ACT in early May. They were a much improved outfit that narrowly lost to Sydney on 16 May.
NSW Country give teams hell at the breakdown. They contest and contest and contest. In the past, they have played a simple and effective pattern where they grunt it forward then spin it wide, where their seasoned and experienced playmakers can capitilise on the go-forward ball.
From the NSW Country Womens Rugby Chairperson, Larry Thomson:
NSW Country is going a through rebuilding phase with several long term Country players not playing this year. However we do have players such five-eigth Tobie McGann, fullback Alana Thomas and flanker Rebecca Trethowan still playing an excellent standard of rugby. These players have been around for quite awhile and have been or are Wallaroos. We also have hooker Margaret Watson in good form.
We are hoping some of our younger players can make an impact. Players such as centre Sarah Riordan is a very young player with promise.Our main focus is to create opportunities for rugby players in NSW Country to play representative rugby. There are limited chances and there are huge distances for these players. It is a major commitment by the individual players and we have only been together twice in the leadup up to these Championships because of travel.
We are hopeful of doing well but we also aim to have an enjoyable time during the Tournament.
The Development Pool
The Development Pool will be fought out between Victoria, Australian Services RU (ASRU), NSW Development, South Australia and the Northern Territory.
Victoria this year move from the Championship pool into the Development pool after a reshuffle and will be tough to beat.
ASRU are the defending champs, but having played trial matches against the former two with ACT, I'm betting NSW Development [video] will be keen to give the title a real crack, too. They play with muscle and intent.
ASRU came together as a team last week so will be working to develop their combinations for their title defence.
South Australia are keen on the development of women's rugby and will be looking to improve their ranking after a narrow defeat to ASRU last year.
The Northern Territory will be fielding a side for two matches.
Look, I'm going to pike on making a real prediction for either division here. There's a lot at stake and I expect every match to bring the fireworks. Count on a few upsets, I reckon.