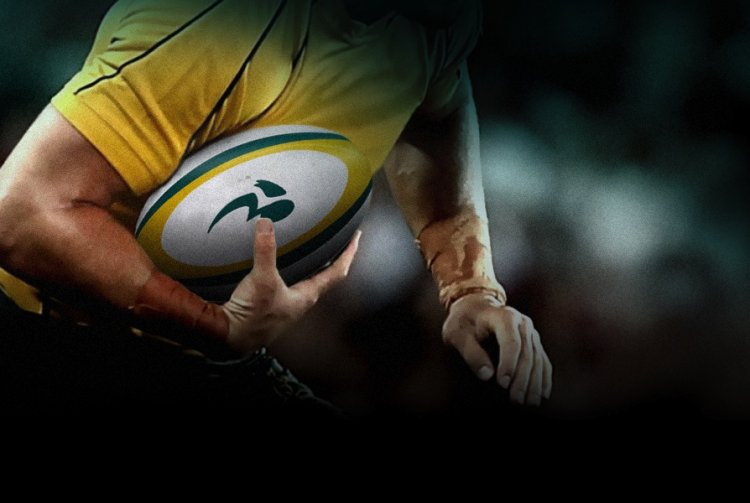 I sincerely hope that we will see Stirling Mortlock in Green and Gold again, but the chances are getting very slim with a calf injury injury ruling him out of the NH tour and a likely Japanese signing around the corner.
Stirlo is and will always be my favourite rugby player. He truly won me over during the 2003 world cup semi-final with a certain intercept try which condemned the kiwi's 4 more years. I recall it was 7am at the time and I was in a Walkabout pub in London drinking Lager/Cider/Raspberry pints when my mate declared "my first born son will be called Stirling". Stirling Townsend is 4 this year.
Mortlock's arsenal of spare body parts has kept him competitive this long – he's always had a unique ability to replace a limb without missing a tackle. Yet, and this is the paradox of Stirling, he remains incapable of wiping the grass cuttings from his forehead 20 minutes after a game to give an interview.
He was also one hell of a pressure goal kicker, winning the 2000 Tri-Nations in Durban as well as many games for the Brumbies under intense pressure with the boot.
Lance Free has penned some lovely words of memorial for Stirling which I will quote below:
Morty, you've been a f*ckin champion player over the past 9 years and outstanding captain. Thank you for all that you've done for Australian rugby over that time.

My memory is of you kicking Bledisloe and Tri-Nations Cup winning goals, RWC tries and absolutely smashing some damned good rugby players in your time.

You have been a champion for all of us. In my view, you've been the outstanding centre of the decade. You took over the captaincy from a legend and continued in a similar manner.

You were on top of your profession and a world class player. I salute you.