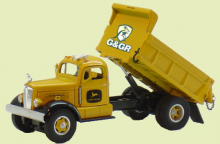 The only thing better than the Wallabies winning The Rugby Championship is the Wallabies winning The Rugby Championship AND you winning the G&GR Tipping Comp.
Once again we'll be running our comp through SuperBru. You should be able to join directly with this link, or use the details at the bottom of this post.
We've got a cracking prize to give away, a prize that will make watching replays of the Bledisloe Cup returning home to Australia in 2012 even sweeter. The good folks at LG Australia have donated a 47-inch 3D TV, which will go to our tipping comp winner!
Comp Details
LG will deliver the TV to any address in Australia.
Overseas players may enter, but will have to make their own arrangements to collect the prize if they win the comp.
I think the TV is this model, and will confirm this in the next few weeks.
In the case of a draw on SuperBru the winner will be decided over an additional one-off tipping event to be run between the joint winners shortly after TRC at G&GR's discretion. G&GR reserves the right to alter competition details where necessary.
SuperBru competition league details are:
Pool name: Green and Gold Rugby
Pool code: pithlawn
How good is this?!?! Get in it to win it!!