Happy Thursday, comrades. We've enjoyed our long weekend in the sunshine state and are now looking at the long haul until our next long weekend.
Super Rugby, The Way Forward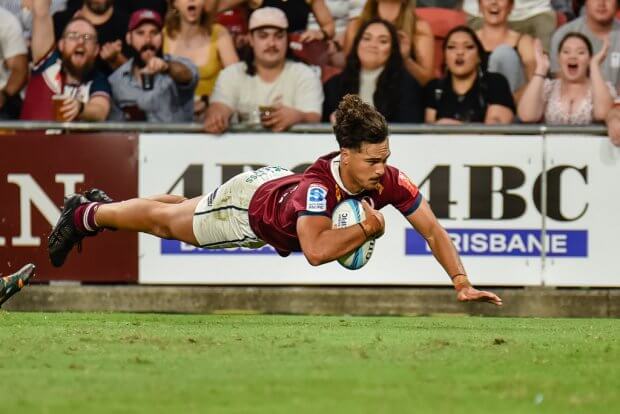 Another thought bubble from an old man shouting at clouds. This was a discussion point in the craparazzi whatsapp chat and I thought I'd bring it to light.
Super Rugby is a great product, it's fast paced entertaining but at the moment it's predictable. The results are also predictable, in many cases the winner's known before kick off. Super Rugby has been played 26 times with the Crusaders winning 11 titles. While this is a testament to the organisation systems and recruitment it has a negative impact and code both in NZ and Australia. Indeed 21 of 26 titles have been won by 5 teams, one of which was South African.
One View Here
The NFL, AFL and NRL have the benefit of being closed leagues; however, any smart league will structure itself so that success cannot be sustained for long periods of time. Every AFL fan, for example, knows that their team may have to rebuild and will have a window of opportunity at the top. This drives fan engagement as they'll be happy to go along and support their team if they have hope. In the last ten years the AFL has had six premiers. Currently, I'd argue there are seven teams in Super Rugby that have no chance of competing for the title either this year or next.
The league needs to develop to a point where the Force could go to Christchurch and win and lose to the Rebels the follow weekend. With outcome jeopardy fans are more engaged.
At the moment both Aus and NZ are using the league as a vehicle for their respective national teams. If that's the strategy going forward then it needs to be made clear to the fans. If they want a vibrant league for the long term benefit of the game and players then that requires coordinated heavy lifting; administrators can't have it both ways or they face the real prospect of what's unfolding in the UK.
My view is that the thinking on this matter needs to have a 10 to 15 year strategy, using the following points. Most point out that currently the NZ player pool would dominate (and that's correct) but remember we are thinking about 10 years not three:
A independent commission to run the league.
A league wide salary cap set at the same amount for each club.
Any player playing in the league is still available for selection for their country. Be it Aus, NZ, Fiji, Tonga or Samoa.
Each union can centrally contract players; however, they cannot state where they play within the league.
A player draft where young players wanting to play enter a draft at say, 19, and commit to a three year period of exclusive affiliation to that team. After that they become free agents and can go wherever they want at a guaranteed amount.
Older players are free agents and can go wherever they want.
Other opinions welcome.
Tongan Rugby Schools Program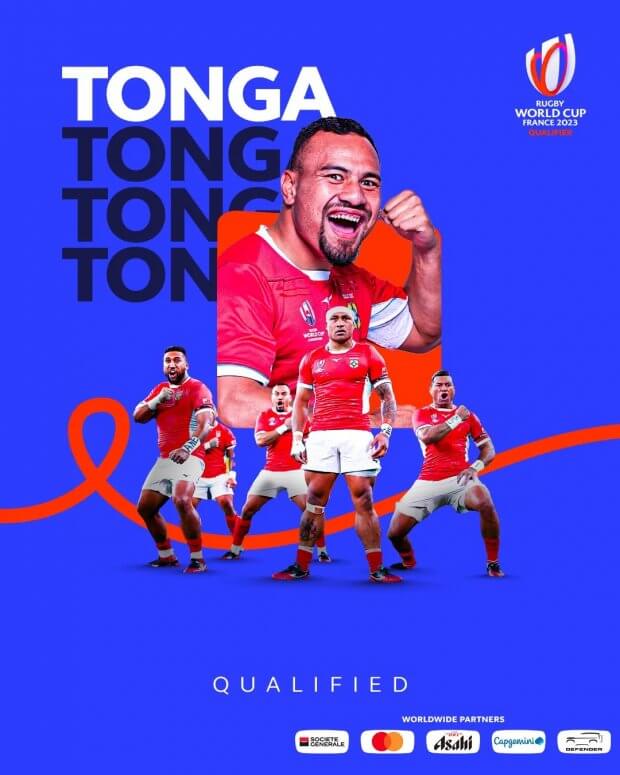 From the Tongan Rugby Facepages account
Tonga Rugby Union have been working with various organisations for donations of rugby balls for schools.
We have recently worked with the RFU & Gilbert and have received 4000 size 4 balls for primary and lower age high schools. We have started to distribute these through the development department. World Rugby through their GIR programme have supplied 2000 size 5 senior balls which arrive at the end of the month an will be distributed to senior high programmes and clubs. Tonga Rugby Union are thankful to their partners, the RFU, World Rugby and Gilbert for the assistance in getting the most basic of kit to us for distribution.
Anyone who has been to the islands will note that there is a huge amount of kit that is sent over from clubs in Australia and NZ for the locals to play in.
Rugbynomics – The London Irish Edition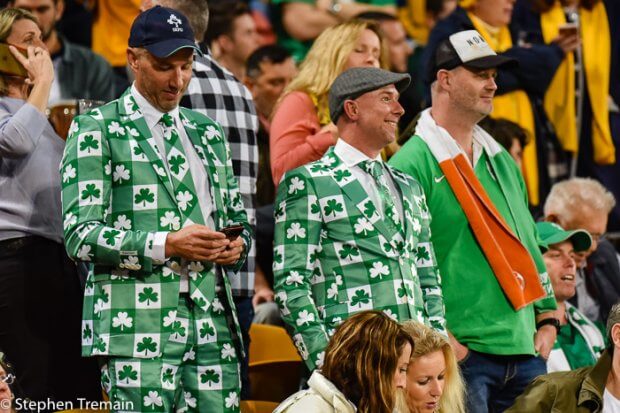 This article is why the powers that be in NZ and Aus need to make sure their house is in order. From The Guardian
The English game has lost two clubs to insolvency this year with Irish on the brink while the news is that Newcastle would happily go down to the championship. Leicester also needed a cash injection this year
The Rugby Football Union is seeking answers from London Irish over their failure to pay players and staff on time amid fears the Exiles could be the latest Premiership club to collapse. Players and staff were told at the end of last week that wages would be late but were expected to arrive on Monday, only for a further delay to take place.
Club insiders sought to play down the delay, citing the bank holiday as a contributing factor, but there were also concerns over the March wages before the US consortium seeking to invest in the club footed the bill. "The RFU has contacted London Irish to seek reassurance that staff and players will receive wages imminently," read a statement.
It is a concerning development because missed payrolls foreshadowed the demise of Worcester while promises of imminent investment that never materialised were frequent occurrences for the Warriors and also for Wasps, both of whom went bust this season.
The London Irish owner, Mick Crossan, has been seeking investment with the club saddled by debts of more than £30m. The situation is different to Wasps and Worcester insofar as Irish do not have HMRC chasing them, but fears over their financial predicament have followed them all season. US investment has been mooted for almost as long but is yet to be finalised.
The Premiership Rugby CEO, Simon Massie-Taylor, sought to allay fears that Irish would succumb to the same fate as Worcester and Wasps and confirmed representatives of the US consortium met players and staff on Tuesday. "I do think it's different [to the situations at Worcester Warriors and Wasps]," he told BBC Radio 5 Live. "Between Premiership Rugby and the RFU, we've been engaged for quite a while with both the current ownership and the future buyers and there are lots of very positive signals coming from both sides. It's been reported that the new ownership have been in front of the players and the staff last week and today, which is a positive signal of their intent. And if it comes off then clearly you've got a new breed of investor. They're from across the pond and they've got interest in other sports so it is a positive news story."
The RFU would need to conduct strict due diligence on any takeover after the union was skewered by MPs as part of a digital, culture, media and sport select committee hearing into the collapses of Wasps and Worcester. The investors, therefore, would have to pass the RFU's fit and proper owners' test and demonstrate proof of funds to be given the green light.
Big gain for Serbia in the World Rugby Men's Rankings

Link Here
Serbia were the biggest winners in the World Rugby Men's Rankings powered by Capgemini after securing the Rugby Europe Conference 2 South title with their third straight bonus point victory.
Having already enjoyed wins over Montenegro and Turkey, Serbia rounded off a perfect campaign with a record 40-12 victory against Bosnia and Herzegovina in Zenica. Bosnia and Herzegovina had gone into the match with a 2-1 lead in the head-to-head record between the nations and still harbouring hopes of taking the title. However, Serbia established a commanding 29-0 half-time lead and there was no way back for the home side.
Serbia have gained nine places in the rankings as a result of the win and are now up to 71st with Bosnia and Herzegovina dropping five to 93rd. It was one of four matches in the Rugby Europe Conference system but the only one that led to significant changes. Like Serbia, Czechia also finished their campaign with a 100 per cent record after defeating Latvia 43-7 in Riga. However, with only half a point riding on the outcome, Czechia were not able to improve on 35th position in the rankings.
Other Matters
A good piece of business by the Force with news that Nic White looks like going there next year.
For those who listen to Pods The Good the Bad and the Rugby have a great interview with members of the Ukrainian Rugby team this week. They actually came second in Euro Div 3. losing a close one to Switzerland and winning at Sweden.
Enjoy the Hossman tomorrow