Happy Thursday, after a couple of weeks of old guy shouting at clouds I've gone with a more positive spin this week.
Remember this is a fan run site and it's a big year ahead so if you have something you want to contribute, please feel free to reach out to sully@greenandgoldrugby.com
Ten Things I Love About Rugby
I listen to the Good Bad and the Rugby Podcast and they had a show about the ten things they love about rugby. It got me thinking that everyone likes to moan about the game and its problems (and they certainly exist) but, for a moment, let's be positive. Here are my ten things I love about the game from ten to one. Feel free to list yours in the comments section.
10 Anthems
Does anyone do it better than 23 grown men in a row, singing poorly while shedding a tear? Think Nathan Sharpe with a single tear rolling down his cheek from the emotion.
9 The Hong Kong Sevens
Is there a better tournament in the game where 30 thousand like-minded people turn up to have a good time? I was there and saw the heavyweights of Jamaica and Morocco play.
8 The Sense of Community at the Rugby Club
I love watching club games where you turn up to a game, the entrance is free, the beer is cheap and where the players have a beer with each other and the ref after the game. The people at your local club are generally a great bunch. The juniors, MRP , girls, women's, sevens, grades I love it all. There's a place for everyone at a club and if one club isn't for you there's another that is.
7 The Game Can be Played in Different Ways
Unlike the other codes the game can be played in quite a few different ways dependant on your cattle and how the coach wants to do it. You can scrum and maul the opposition off the park, or run the opposition off the park. Sometimes styles make fights and there's no right way to do it.
6 The Women's Game
The growth and embracing of the women's game is just fantastic.
5 Super Rugby
The games are great and the movement of the ball is truly entertaining. The addition of the Drua and their fans just bring so much joy to the game.
4 The British and Irish Lions
A team that gets together once every four years and is made up of world class talent with limited chances to build cohesion and only tours is a great. Their tourists are excellent and the first test in Brisbane was one of my favourite rugby memories (not for the game for the people).
3 The Rugby World Cup
How good is it to see teams from all over the world compete at an event where more teams can win it than ever before? It's the third most watched event in the world after the Olympics and the Soccer World Cup. Which does put the east coast code into perspective.
2 The Wallabies
They're our team and while we often deride our men in orange they represent our country with pride and distinction, win lose or draw.
1 The Great Game
My favourite thing is the feeling you get having watched your club, state or country play in a great game where both teams are there to play and the game had it all: a narrative of positives and negatives with the final result being in the balance and the outcome being decided by one great moment. They're the games you remember 10 or 20 years later. Things like Campese scoring against the Irish in the 91 World Cup, or Lomu scoring with the final play to beat the Wallabies in 2000.
That's my list from ten to one. I'd probably change the order again tomorrow and at times others may come in or out.
Junior Wallabies April Training Squad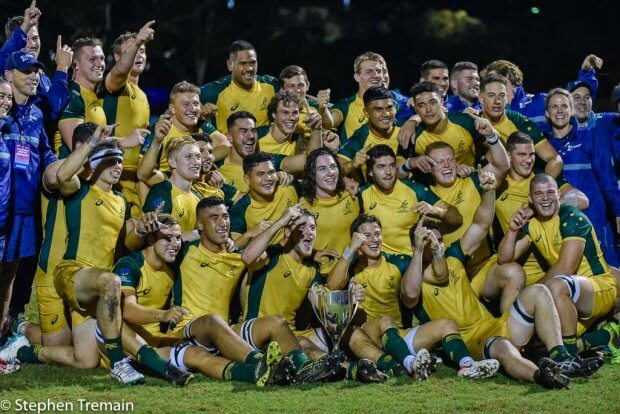 From Peavda
They'll face Fiji, Ireland and England in the pool stage of the Championship, which kicks off on 24 June in South Africa. There are some handy players in the squad and some who can't make it due to Super Rugby commitments.
Junior Wallabies Squad
Brumbies
Liam Bowron (Royals)
Massimo De Lutiis (Wests)
Lachlan Hooper (Tuggeranong)
Klayton Thorn (Gungahlin)
Henry Palmer (Tuggeranong)
Austin Anderson (Wests)
Matias Jensen (Randwick)
Baden Godfrey (Tuggeranong)
Chris Mickelson (Uni-Norths)
Toby MacPherson (Uni-Norths)
Xavier Degai (Southern Districts)
Force
Marley Pearce (Joondalup Brothers)
Ned Slack-Smith (Palmyra)
Ryan McGloin (Joondalup Brothers)
Jhy Legg (Wests Scarborough)
Rebels
Patrick Lavemai (Melbourne Harlequins)
Leafi Talataina (Endeavour Hills)
Mason Gordon (Wests Bulldogs)
David Vaihu (Wests Bulldogs)
Zac Hough (Wests Bulldogs)
Joey Fowler (Sydney Uni)
Reds
Floyd Aubrey (GPS)
Harry McLaughlin-Phillips (Souths)
John Bryant (Souths)
Ben Daniels (Brothers)
Nick Bloomfield (Easts)
Harrison Usher (Bond)
Jarrod Homan (Easts)
Tim Ryan (Brothers)
Nick Baker (GPS)
Max Craig (Easts)
Waratahs
Jack Barrett (Randwick)
Fritz Jahnke-Tavana (Eastwood)
Ollie McCrea (Eastern Suburbs)
Teddy Wilson (Eastern Suburbs)
Jack Bowen (Eastern Suburbs)
Henry O'Donnell (Northern Suburbs)
Charlie Worthington (Randwick)
Tom Morrison (Sydney Uni)
Jackson Ropata (Southern Districts)
Dan Nelson (Sydney Uni) *Max Jorgensen, Tom Lynagh, Taj Annan, Daniel Maiava unavailable for selection due to Super Rugby Pacific club commitments, and Darby Lancaster unavailable due to AU Sevens commitments.
Former Wallaby Scott Fardy joins Connacht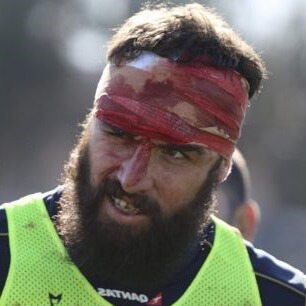 From the Irish Times
This is a guy whom I'd love to have been approached for the Wallabies defence coach. Scott Fardy is to be the new Connacht defence coach after the province confirmed the former Leinster and Wallabies lock cum flanker has signed a two-year deal from the start of next season.
The 38 year old played 80 times in four seasons with Leinster from 2017 to 2021, helping them to win a Champions Cup and four Pro14 titles. He also played 39 times for Australia, including the 2015 World Cup final against New Zealand at Twickenham, as well as 97 times in five seasons with the Brumbies in Super Rugby and three years at Kamaishi Seawaves in Japan.
Since his retirement in 2021 Fardy has gained coaching experience, firstly in Japan with NEC Green Rockets, before moving back to Australia to work with his former Shute Shield club Warringah.
This is the latest move by Connacht in completing a reshaped coaching ticket for next season pending the departure of director of rugby Andy Friend after five seasons with the province, as well as forwards coach Dewald Senekal and the attack and skills coach Mossie Lawlor, who is moving to Munster.
The Irish are just doing it all at a world class level at the moment.
Hoss (spelt correctly this week) back off the long run tomorrow