Thursday's Rugby News has more Quade news, changes to the Tahs before they play the Blues, Holmes endorsing a 2017 Reds coach, and maybe perhaps a few little changes to the Super format from next year on.
---
[one_half last="no"]
More Quade News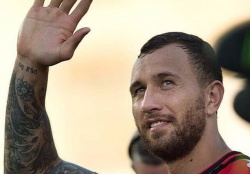 AKA more of the good stuff. There's a few different Quade stories going around today.
As the SMH is reporting, if Quade signs on for a Super side to play the 2017 season, that will make him eligible to play for the Wallabies in the Rugby Championship later this year.
That fact also corroborates with the rumours that Michael Cheika has been trying to really get Quade back ever since Quade left. Although as Tom Decent (a scribbler for the SMH) points out, these rumours surfaced like an iceberg when Cheika said before the first England test in June: "I've been doing more than endorsing it… I've been out there trying to get him back. I think for many years, players left Australia and we just said 'you're gone now. See you later'."
Meanwhile, Bernard Foley has endorsed the return of Quade, saying that more competition will make him a player. Whatever works, Bernard.
"It's great for Australian rugby, isn't it?," Foley said, according to rugby.com.au. "To have a player of that calibre back…I think competition's always been great between the two of us or between all the 10s in Australia, it's great to have and for Australian rugby, it can only be a positive. It's exciting wherever he ends up, he ends up. The competition is good for Australian rugby."
[/one_half] [one_half last="yes"]
Tahs Got The Blues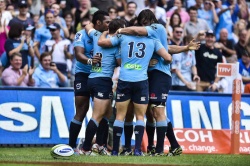 Daryl Gibson, the Waratahs coach and part-time schemer, has made a few changes to the team to play the Blues on Friday evening.
Reece Robinson has come onto the wing in place of Taqele Naiyaravoro, after Taqele was suspended making the wonderful decision to tackle Beauden Barrett in the air last weekend against the Hurricanes. In the scrum, Gibson has moved Dave Dennis into number 8, in what will probably be his last game for the Tahs, while Dean Mumm goes into second row and Jack Dempsey will be playing as the blindside flanker.
That means Wycliff Palu will be starting from the bench (this is also possibly his last Tahs appearance) while in exciting news for Tahs fan, young'un Jim Stewart has also been named as a substitute.
Meanwhile, Angus Ta'avao will be returning to Auckland for the first time since he was cajoled over to Sydney by Gibson last summer. He told Newshub (via AAP) that he's "really excited" to return Eden Park.
Go check out our preview for the game over here.
[/one_half] [one_half last="no"]
Holmes 4 Stiles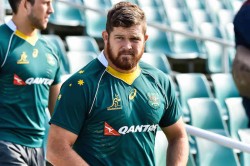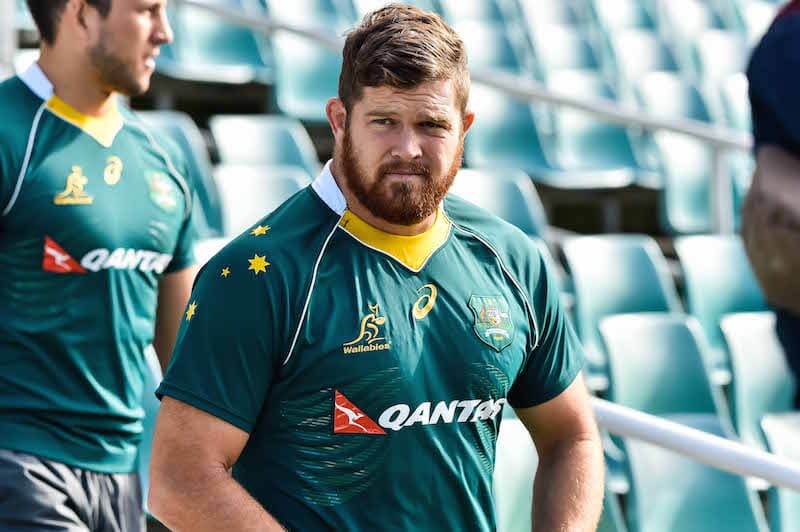 Greg Holmes, the stalwart of the Reds' scrum for the past 145 games, has tipped Nick Stiles as the best option to take over as head Red for next season.
The 33-year-old should know a thing or two about coaches; since he started in 2005, including the two current co-coaches, Holmes has been tutored by seven coaches.
"It's funny because it has gone full circle from me playing with Stilesy at the Reds to him coaching me," Holmes told the Courier Mail.
"I think he's one of the best forwards' coaches going around. Obviously, he's one of the head coaching candidates for next year and, personally, I hope he gets the job."
The love-in continued, as Stiles returned the compliments saying that Holmes is "an absolute stalwart of Queensland rugby".
"What he's done to help Sef Fa'agase, Taniela Tupou and Andrew Ready, three of our young props and hookers, is going to put them in good stead for seasons to come," Stiles said. "To think a tighthead prop can play that many games after sticking his head into so many dark places, continue to get better and be rewarded with last year's World Cup is a testament to Holmsie's character."
Holmes is buggering off overseas (Exeter Chiefs) next year, as is Liam Gill, who will be captaining the side in hopefully his final just-for-now game for the Reds.
[/one_half] [one_half last="yes"]
Super Already Sutured
There are already plans afoot to fix up the Super schedule, reports the NZ Herald, despite the fact that the 18-team format is locked in until 2020.Well, what are they thinking?
"Executives have been in talks this week, looking at ways they can tinker next year's format and one idea gaining traction is to change the way home quarter-finals are allocated next year," says the report. Oh.
Currently, the four conference winners are guaranteed home quarter finals, regardless of where they finished in the overall ladder. Given that, except for the Lions, the top four teams are from New Zealand, the way the format is this season will see three of the Chiefs, Crusaders, Hurricanes and Highlanders travelling away for the quarters.
The report continues: "Next year agreement is likely going to be reached to only allocate two playoff spots on geographical grounds."
"That would see the side from the two African conferences with the most competition points hosting one quarter-final and the top Australasian side hosting a home playoff. The other two games would be allocated on merit – to the teams which finish third and fourth on the overall points table."
[/one_half]