This is a post that is designed to help those who might be playing rugby for the first time, stepping up to stronger club, taking a step back into a more relaxed club or who've been traded due to shagging the coaches wife. So newbies take note.
1. Thou shalt not wear old team kit.
If you've just joined the Young Yabbies from Randwick, it doesn't matter if you were the 1st grade No.10 or the 5th grade bench warmer. If you wear your full old Club Kit to your first training, expect to have zero conversations on that first session.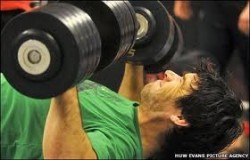 2. Train harder than everyone else at your first session
The amount of effort put in on the training paddock or in the gym with your new club mates has a direct correlation to the timing of your all important acceptance into the fold.
3. Buy beers
At the very first opportunity, offer to buy a round. Have you ever met a popular tightarse? Volunteer for, anchor and then win the boat race.
4. Attend at least the first three social functions
Even if it is a few beverages after training or the sponsors' dinner to launch the season, extract the digit and show you want in. After six beers even the bloke who dubbed you 'Mark Ella' after you wore your never played in Randwick 5th grade reserves kit to training will chat to you at the urinal.
5. Respect the volunteers
They are the lifeblood of most clubs. Let's be honest, not too many coaches/managers/board members are being paid. Without them there isn't a club to play for. Say g'day, learn their names and what they do for the club. Thank them for the opportunity to be a part of it.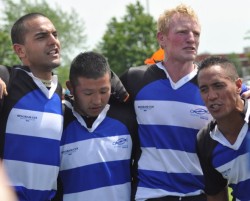 6. Volunteer
All those people you just thanked – offer them some help. You'll earn their respect and meet plenty of other cool folks while putting up the sponsors' banners and setting up the ground. Get on the BBQ or bar – plenty of people to meet, you can also buy some people a beer.
7. Go and watch the lower grades.
They might be playing to the tune of sparrows farting but the guys in the lower grades might be beside you in 2-3 weeks if there are a few injuries. You need them more than you think you do.
8. Pay your fees
See Rule 3.
9. If you are getting paid to play for the club – don't talk about it
There are blokes who've played for this club since they were 18. They have never seen a dollar for it. They pay their subs every year on time. They volunteer. The shout beers. They train their arses off. They drive 45 minutes to training twice a week….And play fourth grade with the sparrows. They don't need to hear about any money/kick-backs you are getting. You probably just took one of these blokes' positions in the top grade – you are behind the eight ball already.
10. The corner in the change room or back of the bus isn't yours – move.
See Rule 9 – then go and get changed/sit in the toilet and get your wallet out after the game.
11. Wear your new club kit on game day.
You are part of a new community and one of the symbols of that community is the club's attire and brand. Be proud of it and wear it with pride.
12. If you are the youngest in the club – expect a tough first year.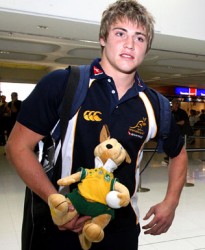 The nlokes mentioned in rule 9 don't give a s..t that you captained the Nation's Schoolboy team to and undefeated series against the Junior All Blacks. You are young, they are old. You shall be dubbed "Butt-boy" for the following season of football. This might suck at the time – but its a back-handed honour. You will gain the endless respect of the stalwarts and enjoy treating the next Butt-Boy to even more pain the following season. You'll get plenty of free beers thrown at you all year.
13. You aren't the coach.
The last club you played for might have won the Premiership five years running – that doesn't mean you can come in a tell a club how to play that style of footy. Keep your mouth shut, head, down, train hard and buy the stalwarts a beer.
What other Rules does your club have?