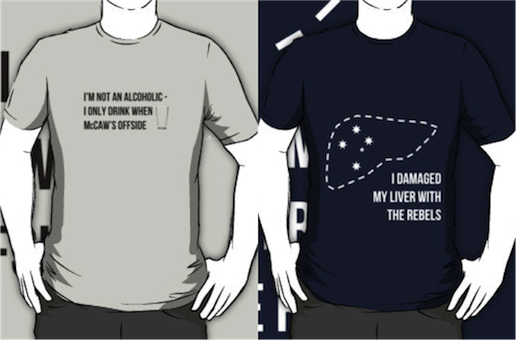 We've added a couple of designs into our new Rugby T-Shirt shop that we think you'll like! Just click on them to go through to the shop and get these unique beauties — either as tees, vees, girly-fit, long sleeve, baseball three-quarter length or hoodies!
It's all American Apparel clobber, so it's quality. You can get the McCaw Offside design in a range of colours, but the Rebels one comes in only one, of course!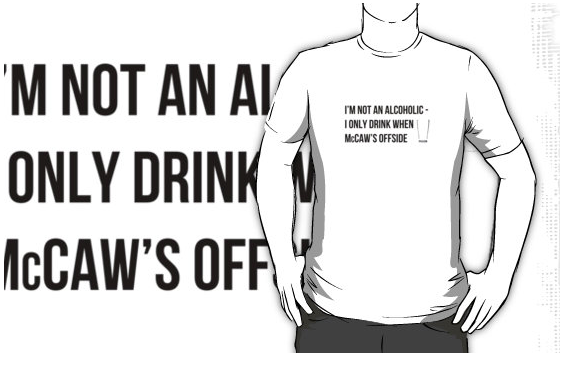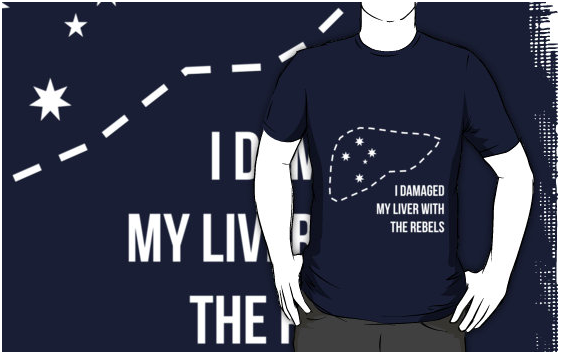 More to come so keep your eyes peeled!