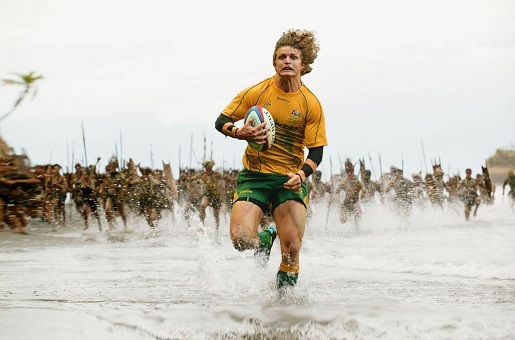 Here's our daily round-up of the hot Oz and international rugby news.
---
Hartley to miss Lions tour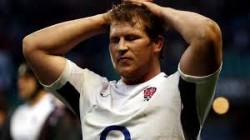 English Hooker Dylan Hartley has been ruled out of the British and Irish Lions tour after being sent off in the English Premiership final on Saturday. Hartley allegedly called referee Wayne Barnes a "fucking cheat" shortly before half-time.
Yep, that will tend to do it.
But Hartley, who was warned numerous times by Barnes, has insisted that his comments were instead aimed at his opposite number Tom Youngs. Despite Hartley's appeals, this might be a case of the boy who cried "you fucking cheat." The minimum recommended suspension for verbal abuse of an official is six weeks. Hartley was given eleven weeks in light of his laundry list of previous misdemeanours, which include gouging, striking and biting opponent players.
In all honestly though, Barnes should be used to this treatment, especially when coming from a New Zealand-born player post-2007.
With Hartley gone, who will be our Lions hate figure? Put your suggestions in the comments.
Quadewatch: new developments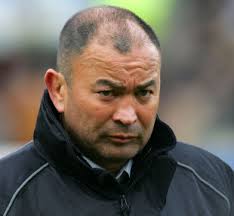 Eddie Jones has publically lashed out at Robbie Deans, this time for the omission of Quade Cooper from the recently announced 25-man squad to face the British & Irish Lions.
In his Saturday Daily Telegraph column , Jones calls on Deans to admit that Cooper excluded for personal reasons stemming from the flyhalf's infamous labelling of the Wallabies environment as "toxic". Jones also noted previous fallouts Deans has had with high profile players Andrew Mehrtens and Matt Giteau.
"I'm still scratching my head. Cooper's understanding of the gain line, of finding space, is far ahead of any other No.10 in Australia so if Deans isn't picking him, there must be other reasons" wrote Jones.
Deans insists that it was form, namely the number of turnovers and ineffective tackles, that saw Cooper omitted. He also added that if either Jones had a problem, they could take it outside.
The Honey Badger lives.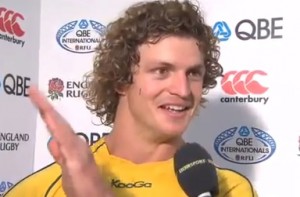 In some much needed good news on the Australian injury front, Nick Cummins will apparently be fit to face the British and Irish Lions despite a recent injury scare that caused him to miss this weekend's matchup with the Highlanders. This incident raised concerns of a re-occurrence of the knee injury which forced Cummins to miss seven weeks earlier in the season. Luckily, Force coach Michael Foley is confident this knee issue is relatively minor, allowing Cummins to take part in the Wallabies' showdown against the Lions.
This comes as great news to Wallabies fans after Digby Ioane announced earlier in the week that he will be undergoing minor knee surgery, causing him to be in doubt for the first Lions test. Cummins must be included in the team, if only for the potential of more brilliant post-match press-conferences.
Cranbrook embroiled in steroid controversy

Over the weekend it emerged that Cranbrook private school had failed to inform sports authorities of a year 12 student's February 2011 admission of prolonged steroid use during both rugby and rowing seasons. In response to the voicing of concerns from a former school parent in November 2010, the school's director of rowing, Sam Carroll, allegedly replied, 'I'm not taking him out of the boat. The season's nearly over. I'm not going to upset the applecart.' Within weeks of admitting to taking steroids for several months, the student was playing rugby for Cranbrook's first XV and later touring New Zealand with the team.
The tragedy here is that, for many people, this is not overly surprising news. A student putting his health at significant risk, while their school is effectively complicit, may merely be the next step when kids are being groomed for Wallaby success earlier and earlier.