Here's our daily round-up of the hot Oz and international rugby news.
By the way, you can get these stories straight to your email inbox each morning by subscribing to our list here:
---
[one_half last="no"]
Cheiks not happy, again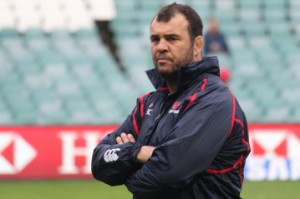 Waratahs head coach Michael Cheika has once again blown up at the refereeing of a match his side has lost.
"I'm very, very disappointed with the officiating," Cheika said. "The communication, the language, the ability to decipher correct decisions, the basic ones like, 'Is the man inside the 22' and 'Are people attacking the ball when they're carrying their own body weight'. I'm really disappointed with it; it's cost my team tonight, I think."
The Tahs went down to the Bulls 30-19, read our review here »
[/one_half]
[one_half last="yes"]
Ice cold Cooper makes big hit

We're told ice packs were thrown at Quade Cooper in the change sheds after the Reds defeated the Blues 12-11 in Brisbane on the weekend. Apparently it was in response to both the big hit he put on Rene Ranger as much as the goals he slotted under pressure.
Along with the rest of the Reds, who were forced to make a whopping 245 tackles in the match (there were 49 in play minutes during the game – which is off the charts) Coopers defensive effort stepped up. Is this part of a clear response to Robbie Deans' requirements for him to return to the Wallabies?
[/one_half]
[one_half last="no"]
Wilko makes massive challenge for Lions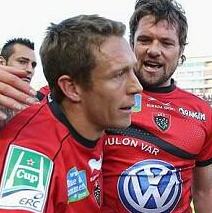 Having scored all of Toulon's 24 points as they defeated Saracens in a Heineken Cup Semi on the weekend, Johnny Wilkinson is back in the headlines just days before the Lions squad is announced on the 30th April. Making the performance even more poignant was that Owen Farrell – the England fly-half and main contender for Lions five-eighth was on the losing side.
However, Wilko said "I am enjoying what I am doing here but I want these guys to go and experience that because they deserve to. I feel like I am kind of digging my nails in and hanging on and those guys are looking forwards to see how far they can go." Not quite an abdication.
[/one_half]
[one_half last="yes"]
The Awful Truth of the ARU's Financial Position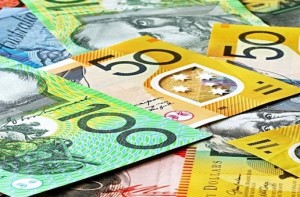 Last Friday, having reviewed the ARU's 2012 Annual Report, Scott Allen revealed some horrible truths about the ARU's financial situation, including that they've actually lost 26 million over the last two years, and that 'Corporate Expenditure' has grown to almost $17million.
Look out for more revelations this week.
[/one_half]