Happy Easter to one and all (especially the Kingslanders 😘) and welcome to Monday's Rugby News. Today we'll review the first of the three shortened Super Rugby rounds where the Ponies stampeded, the Rebels and Reds turned into the Rabble and the Force and Tarts lost to enjoyed the bye. I've included a bit off the long run about the efforts of Stan (article 2.0 on this one). We'll have the results of the lightning-affected round three of the Super W results. Elsewhere around the world, the Saffas have been punted out of contention in the "European" competitions and the Australian Deaf Rugby squad make the RWC final. Enjoy your Monday, folks, and remember, only 151 days until the Parisian Bill kicks off!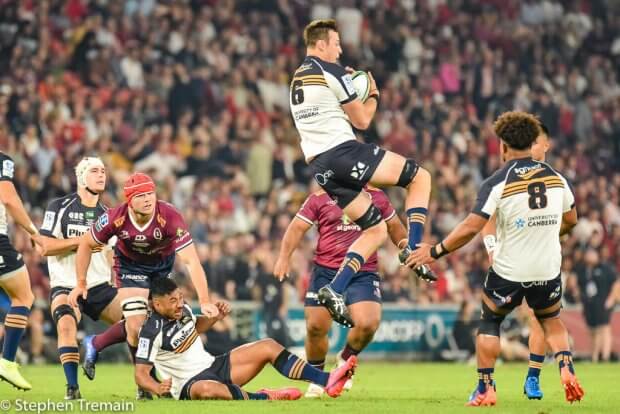 SUPER RUGBY ROUND SEVEN
Crusaders def Moana – match report here
Brumbies def Reds – match report here
Hurricanes def Highlanders – match report here
Blues def Rebels – match report here
SUPER W
Waratahs def Drua – match report here
Reds def Brumbies – match report here ⚡⚡⚡⚡⚡⚡⚡
Force def Rebels – match report here
So, let's start with the 'big ticket' item: Angus Blyth v Corey Toole. We'll start by recapping the footage –
Was there foul play? Yes
Was there contact with the head? Yes, direct contact
Was the offending player at fault? Yes
What was the level of force/degree of danger? High
Were there any mitigating factors? No
According to the 2023 innovations, the protocol is:
•    Referees can utilise the TMO to make a Yellow Card decision, but any extended TMO video reviews will take place once the player has left the field, not before the Yellow Card is issued.  
•    The TMO will have 8 minutes to either uphold a 10 minute Yellow Card decision or upgrade it to a 20 minute Red Card, in which case the player will not return to the field, but can still be replaced. 
•    Referees will now also have the power to issue a full Red Card for deliberate foul play, in which case the player will not return to the field and cannot be replaced. 
When we talk about deliberate foul play, we're talking about the 'old school' shenanigans like punching, kicking, stomping,etc., things that, onfield, can be seen more clearly and obviously than dog's balls. So, BOK followed the protocol to the absolute letter. Now, there has been some discussion behind the scenes in the craparazzi chat (and on various 'other sites' and printed rags) as to whether this ought to have been a 'straight red'. Ironically, this was the exact conversation that commentators, pundits and trolls on social media sites have been complaining about for years, i.e., "red cards ruin games", and, "TMOs ruin games by interjecting". This is why the variation has a 20 inute red card, so the spectacle isn't allegedly 'ruined'. The variations do have to pass muster at a World Rugby level to be considered for trial and potential implementation. Thus, there had to be a red card option for the entire match, which is given onfield. Could this change at the end of the trial to give the TMO the option of a full vino? Perhaps, but considering the difficulty WR have of convincing the Europeans of even having a 20 minute vino, this may be a step too much for them. In summary, it appears the whingers get what they want (20 min red cards and a faster TMO process) then whinge again. My question is: WTF do you really want?!
I must say I was, once again, disappointed in the commentary over the weekend from Stan. Sean Maloney, in particular, should give himself an uppercut for not knowing the ins and outs of the above law variations (it's his bloody job to be able to explain things), and for being corrected by Justin Harrison; I mean, how low can you go? Further, appreciating that Stan has coverage of more sports, why the fuq am I seeing Champions League advertised in the rugby half-time breaks?! I yearn for the days of a rugby equivalent of Richie Benaud, et al, that are able to give me the information I need (not what corporates want) and in a way that respects me as a viewer. As James Graham said on the weekend in an NRL commentary gig, 'we don't want to be rugby union!'; well, we don't want to be treated like a rugby league audience. Once again, Stan is becoming a far better product with the volume off.
Apart from this horrific incident, which I'll likely not watch again as it was really gut-wrenching (and ought to be one that shows EXACTLY why we have both HIA protocols and the need to eradicate this from the game), it looks like the Reds and Rebels are a few forwards short of a scrum. For the Reds, their tight five look vulnerable against strong packs and there's clearly a conditioning deficit. Their backline is disjointed and there's no clear plan. While I'm sure Brad Thorn is a nice bloke and was the right man for the job at the time, I don't think it'll be long until he has 'the full support of the board' and is packing his shit 24 hours later. Does Mick Heenan want the poisoned chalice? Or is there another person who may be the 2024 Reds coach? The Rebels were unlucky to lose their two hookers to injury within the first half, thus forcing Sam Talakai to play out of position at hooker. While the effort was appreciated, it cost them dearly as he was clearly unprepared for the job; not blaming him at all though! Consequently, the Rabble lost all momentum and the Blues were good enough to take advantage. The bye has come at a good time methinks.
Finally – I hope Corey Toole is recovering well. I expect Blyth to have a few extra weeks on the sideline to think about what he did but we'll see what the chocolate wheel of justice lands on. 😏
Winners – Noah Lolesio, Tate McDermott, 7As, Rory Scott, Nic White, Len Ikitau, Jordan "70 minutes max" Petaia, Tom Wright, Carter Gordon, Brad Wilkin, Andrew Kellaway
Losers – Brumbies lineout (serious concerns now after being picked apart two weeks in a row), Harry Wilson (tried too hard and carried his team?)
W⚓S- Angus Blyth.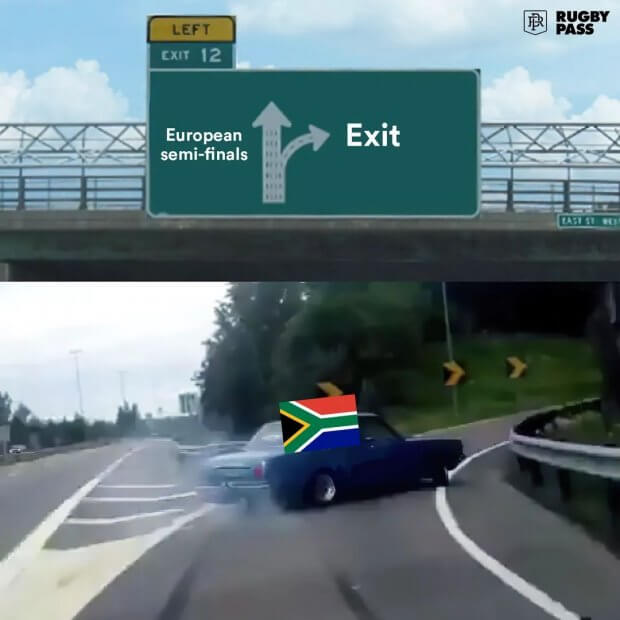 (Mostly) EUROPEAN CUP QUARTER FINALS
Heineken Cup
Leinster 55 def Leicester 24
Toulouse 54 def Durban Sharks 20
Exeter 42 def Stormers 17
La Rochelle 24 def Saracens 10
Challenge Cup
Glasgow 31 def Lions 21
Benetton 27 def Cardiff 23
Scarlets 32 def Clermont 30
Toulon 48 def Lyon 23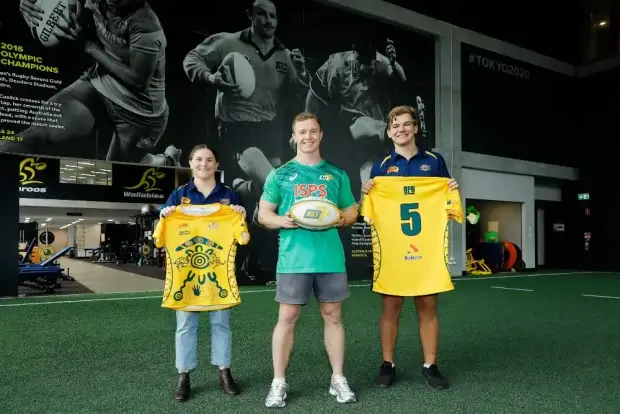 AUSTRALIAN MEN'S DEAF SIDE TO PLAY IN WORLD CUP FINAL
Thanks to Nathan Williamson, my eternal source of rugby news on a Sunday night.
Australian Men's Deaf Rugby Sevens side have booked their place in the Deaf Rugby World Cup final in Argentina. They will face tournament favourites Wales on April 10 (5.10am AEST time) after battling through the opening two days in Argentina.
Congratulations to the Australian Women's side who will play for the bronze medal. Good luck and best wishes to both teams!
AUSTRALIAN MEN'S SEVENS SIDE FINISH FIFTH
The Australian Men's Sevens have rebounded from a disappointing weekend in Hong Kong, finishing fifth in Singapore. The placing furthers their hopes of automatic qualification for the Olympics, with currently the top five secured a spot at next year's event in Paris.
For a report, go here.
Once again, folks, happy Monday and enjoy your extra day away from the grind, even if it's spent with the (allegedly) better half and the offspring! Slainte. CM