Good morning, GAGRs, and happy Monday to you all (except us Ponies fans *sigh*). Another round of super rugby celebrations of culture fading into mediocrity, some tough Super W semi-finals, a world record crowd at the Cabbage Patch and Hammer opening his gob again. Hooray!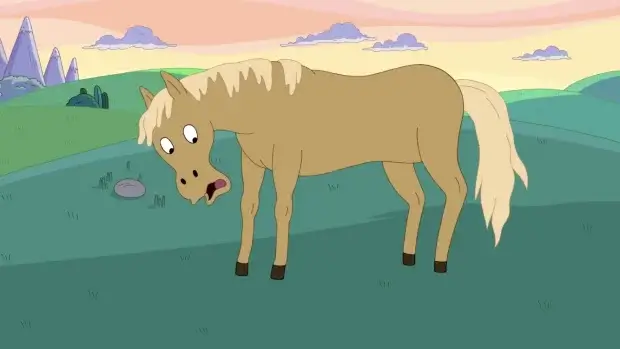 SUPER W – SEMI-FINALS
Fijiana def Waratahs – match report here
Reds def Brumbies – match report here
The Tahs will likely be spewing they gave away such a massive half-time lead, but thems the breaks of pro rugby – you have to take your chances and not let the other side in with a sniff. Similarly, the Brumbies had their chance to ice the game; however, the Reds used their experience to get over the line. Next weekend's final (in Townsville as a standalone game) should be a cracker!
SUPER RUGBY
Hurricanes def Brumbies – match report here
Waratahs def Highlanders – match report here
Blues def Fiji – match report here
Rebels def Moana Pasifika – match report here
Chiefs def Crusaders – match report here
Reds def Force – match report here
With rugby season finally starting down here in a strangely sunny Melbourne (give it a week and it'll be back to shite weather…), I didn't manage to catch the first three games on Saturday. I then decided to go and watch John Wick 4 instead of the battle for the Australian wooden spoon in Brisbane, though with the movie starting at 8:15pm, I did watch some on my phone in an effort to boost ratings. We need Stan's money after all!
Wallaby winners – Nick 🚀 Frost, Corey 🚀 Toole, Len Ikitau (because of how sorely he was missed), Liam Wright, Fraser McReight, Izzy Perese, Andrew Kellaway
Wallaby losers – Tom Wright (played really well but loses points for that 'tackle'), Noah Lolesio – couldn't inject himself, JDeb (that fumble… spare me, Lord!), the Force – sorry lads, Jake Gordon, Ben Donaldson
W⚓ – "Dames Joleman". Both Brums and Canes did well to make a game of it considering the complete lack of decision-making… three PKs in the first half and 10 in total for a pro match is a joke. When your second half number of PKs is double your first half then you're missing a lot of crucial pictures.
Please fill in the gaps for yourselves though – I'm sure to have missed some (or maybe overthought).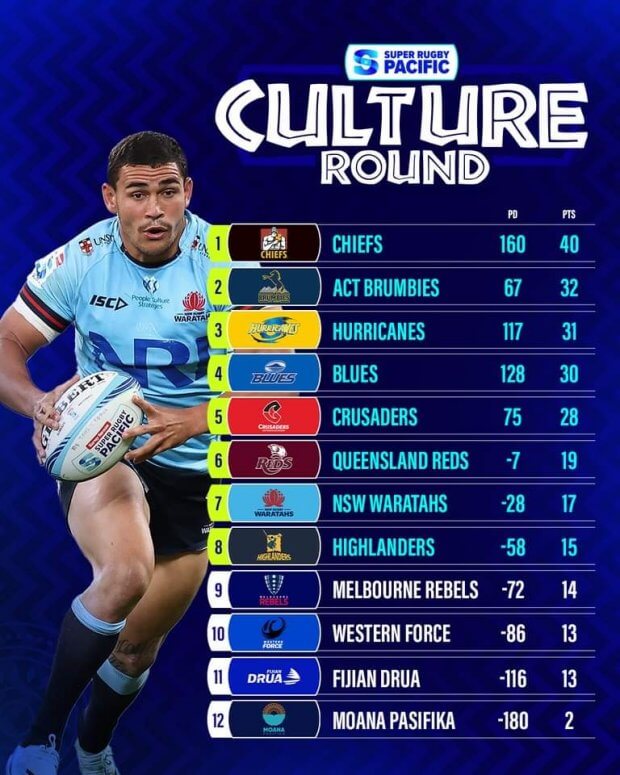 CULTURE ROUND – YET ANOTHER MISSED OPPORTUNITY
Once again, the supreme overlords of Super Rugby Pacific have come up with an excellent idea then let it fizzle out. Culture Round is an excellent idea. It enables First Nations, Māori, Pasifika and other cultures to be welcomed into the heaven that is rugby. Indeed, I had shivers watching the Fiji Drua and the Blues simultaneous Haka/Boles. Compare and contrast to the mouth-watering Chiefs v Crusaders match where there was, well, sweet FA. Indeed, apart from a few fancy jerseys for players and referumps, and an important but seemingly shambolic Welcome to Country, what was actually done?
SPEAKING OF NO CROWDS…
Kim Ekin at RugbyPass writes….
"A New Zealand rugby writer has called for the fans to take accountability for the low turnout between two of Super Rugby's top two sides.
Whilst a sold-out crowd in Hamilton created an electric atmosphere for the Chiefs Crusaders derby on Saturday night, the Hurricanes and the Brumbies crowd was disappointing despite the fact the two sides are second and third on the ladder.
New Zealand fans tend to prefer the Kiwi derbies which isn't showing enough respect to the top Australian sides argued Jamie Wall.
"I think that a bit of that has to go on fans themselves, just not being able to make up their own mind or just simply not being interested enough in this competition," Wall told SENZ The Saturday Session.
"That's a good Brumbies team, there's some really good players in there that are worth paying money to watch and they almost knocked off a (strong) Hurricanes side.
"There's only so much marketing a Super Rugby team can do because they just don't have any money for a start.
"I think the rugby community just needs to actually just kind of open their eyes a bit, stop buying into the fact that the only games worth watching involve the Crusaders or the Chiefs or whatever and just actually … wake up to the fact that at least the Brumbies are worth watching."
It seems strange to encourage crowds to support their teams in the flesh… yet the encouragement to do so is very much with the stick approach rather than the carrot… When will these sporting organisations realise that we mugs forking out our hard earned don't want to be treated to cold chippies and pies, stadia with no atmosphere and infrastructure, and overpriced to the point of our of budget snacks, etc. You want folks at your games? Make it worth their time.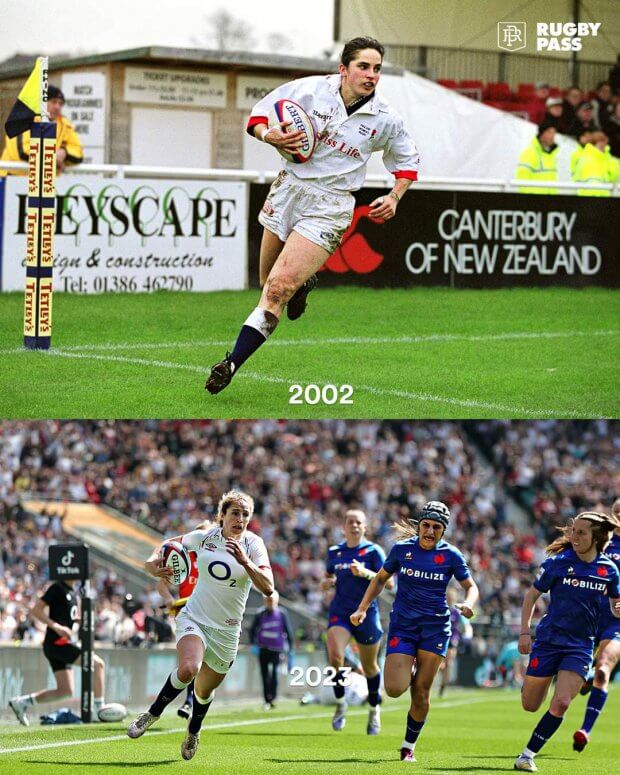 THE CABBAGE PATCH IS FULL
England have beaten a spirited France 38-33 to win their fifth straight women's Six Nations title and lift the grand slam in front of a record-breaking crowd at Twickenham, as Reuters reporters write (say that five times…)
With 58,498 fans in the stadium on Saturday, the fixture smashed the world record for attendance at a women's rugby game which was previously 42,579 at last year's World Cup final at Eden Park when New Zealand beat England.
Top-ranked side England struggled with nerves at first before pulling away from third-ranked France to go into the break with a commanding 33-0 lead.
But England took their foot off the gas in the second half and France nearly turned things around with five second-half tries.
The visitors got on the board when Emilie Boulard scored the opening try before Gabrielle Vernier went through the English defence for a second.
Both teams then scored from rolling mauls to make it 38-21 to England with 65 minutes on the clock.
With five minutes left, France rallied with two more tries from Emeline Gros and Cyrielle Banet, but Tremouliere missed the first conversion as England held on for another grand slam.
"I am super proud, the whole squad in this Six Nations has got us to where we are today and it is amazing," Packer said.
Well, if these scenes aren't enough to motivate RA to sort their collective shit out prior to hosting the Women's RWC (interesting little story about the WRWC trophy here)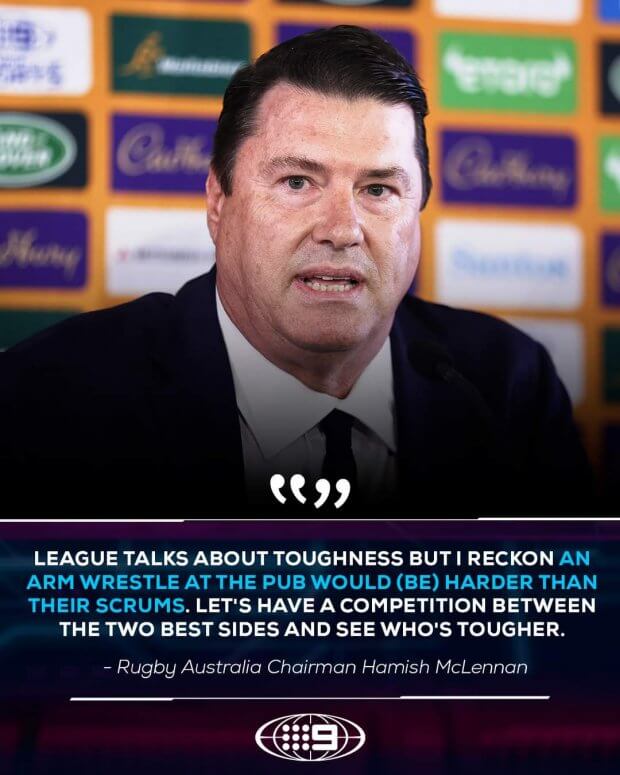 LEARN TO KNOW WHEN ENOUGH IS ENOUGH…
I think the above mostly speaks for itself. You and the Horse Guy have had your fun, we've got some media attention out of it, but time to stop flogging dead horses (or Horse Guys…) for more decidedly average media coverage.
The simple reality is that I would not wish to run into either a pro rugby union player or a pro league player. End of. They're similar, sure… but totally different at the same time. What we should be promoting is these subtle differences. Instead, all the commentary was about how boring scrums are (narrator – they are fuqen not!) and how mungo ball was a real man's sport because they don't play tag rules when tackling (narrator – let's see how that works out for you).
Point is… don't be Marie Antoinette – you've had your cake, but stop stuffing it down our faces.