G'day, good morning, good evening & welcome to another Friday in the Green & Gold Rugby universe.
Could it be a week since we were last here? My how time flies when your team's getting dusted, again. Much to dissect today so let's kick off with topic du jour in 'Raiders of the Loig Park'? Dive into round #10 SRP tips in 'Culture Clubs'. It's semi-final time in SRW in 'Then there were Two'. Get a FRN exclusive* interview with super dope RA homeboy, Hamish McLennan in 'Hammer Time'! And all aboard the insanity express with this week's 'Friday's Goss with Hoss', identified by the FBI as official Proud Boys 'Best Publication 2018-2020 and only beaten by 'Gun loving, Doomsday preppers, red-neck Almanac in 2021".
RAIDERS OF THE LOIG PARK?
Question: What's a sports administrator to do in a week of little interesting 'news' surrounding their code?
Answer: Make stuff up about 'raiding' each others playing ranks and generally sling excrement at the 'other' rugby code, of course.
It could be so much fun & interesting if it were only, well, fun & interesting! I'm on record as saying I know little about the 'ins & outs' of loig. I know some players' names, I hear some results, weave together tidbits of information about the trials and tribulations of the game, but it's usually just 'white noise' (why does it always have to be 'white' noise?). #blacknoisematters
But I do know one thing: listening to 'that horse guy' who oversees both legalised animal brutality (sorry 'horse racing') and loig could be the most droll human experience to ever walk this planet, and that includes a Wayne Bennett press conference!
This week saw the Hammer firing a few pot shots at loig, which, let's be honest, as a code is like the bastard child of a noblemen: yes it exists, but one would prefer not talk about one's infidelities, OK! The Hammer fired a few missives along the lines of rugby was going to 'raid' the legions of loigies yearning to join the chosen code, with rugby's new & hard won $8m war chest. But where's the 'Cost Benefit Analysis' of said plan? By my reckoning, if we throw the entire $8m at loigies, that would get us the equivalent of 2.25 Joseph Sua'ali'is? I'd wager that hardly a shrewd investment, wouldn't you?
Of course 'The Horse Guy', who might be clinically deceased, but is just unaware of it, fired back that they'd give NRL teams a special salary cap dispensation of sorts with any 'poached' union player coming to NRL ranks effectively costed at $1 above the existing salary cap levels, so effectively a 'free hit'. Which is actually really, really clever as an idea, if it weren't for the fact that followers of each code are entirely bored by the whole affair!
I get 'any press is good press' & yes, I'm firmly aware of the irony of me writing more lines about this 'snorefest', but gents, enough is enough. If I wanted droll, non-humorous observations I'd listen to Peter Dutton, or read Wednesday's Rugby News. Or, perhaps, read Wednesday's Rugby News while listening to Peter Dutton interviews? If your gonna have a dig, make it witty, add some 'zing', throw in a laugh or too. But bugger me, when it's just noise for noise's sake, nobody 'wins'.
Instead why not focus on attracting & retaining up and coming rugby players to stay and grow with our code. Enjoy the benefits and experiences our great game can offer. Engage with those already in the 'rugby ecosystem' (As Goog says every bloody weekend). Perhaps then we could stop this fanciful desire to be Raiders of The Loig Park and instead go on a charm offensive and promote rugby union as the 'Temple of Swoon'?
Just a thought.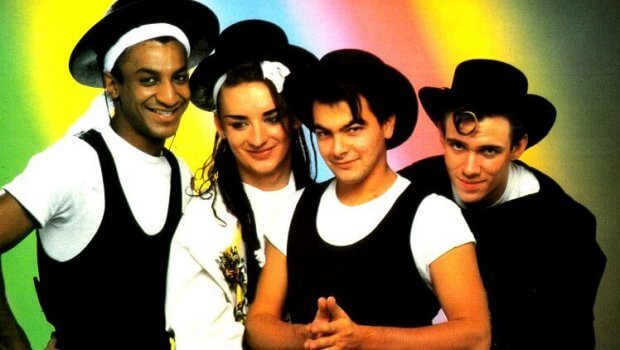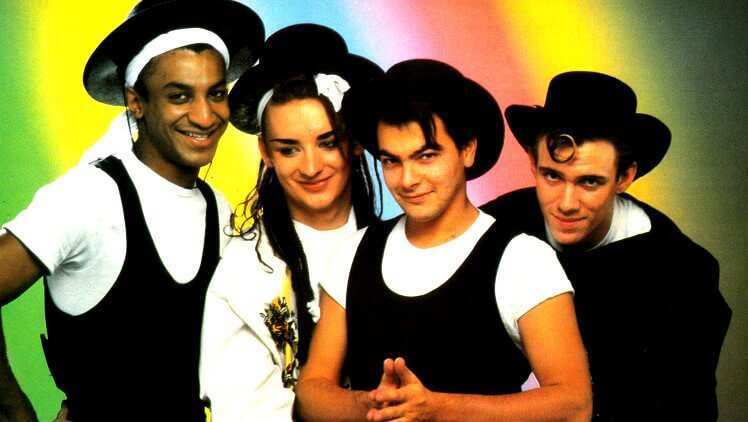 CULTURE CLUBS.
It's round #10 of Super Rugby Pacific this weekend and also 'Culture Round'. I am sure animal lovers across Oz will join in me in wishing NZ sheep all the best this weekend as they withstand traditional 'Kiwi culture' and recall John Lennon's immortal words: 'all we are saying, is give sheep a chance'.
Teams, times & coverage details courtesy the one, the only Nathan Williamson of rugby.com.au.
SRP ladder here.
Friday 28 April 5:05 pm AEST – Hurricanes v ACT Brumbies at Sky Stadium, on Stan Sport
What an absolute belter to kick us off. One of the top #2 Oz sides, the Brumbies, taking on one of the Kiwi heavyweights, the Hurricanes.
Loved listening this week's G&GR podcast with Nick W and the soon to be retiring 'Lord' Laurie Fisher and the Lord's insights into the Ponies training 'tweaks' and strategies that see them performing at such a high level this season. Great listening, really informative insight.
The Canes are the Viagara of SRP. For 40 minutes nothing really happens, sure they're mildly interested and do enough to stay in the contest, but when it finally kicks in, boy, it really kicks in and off they go like an 80yo on a bedroom bender!
Now that all the 'bye rounds' are completed, both sides are at near full strength. Although the Ponies will be without the services of Pete 'the Porn Star' Samu who's out injured. However, with the always aggressive and effective Luke Reimer on the pine as cover they're well served. A big shout out to Tom Wright this season as well. I had previously called him 'John Denver' as some days were diamonds, but many were 'stones'. This year he has been diamond after diamond after diamond and he looks all class @ #15. Likewise Andy Muirhead, I mean do you ever see him have a bad game? I don't recall seeing one for many a year. Yet drips like Vunivalu get the inside running to a Wallaby Camp? Go figure.
The only possible fly in the ointment? The guy with the whistle, James Doleman. I get no ref starts out to be completely crap, but Doleman always manages to land there quickly, often and at a gold medal level at that. If the Ponies can reduce the effect of Doleman's 'passion fingers' they will go along way to winning this one.
Fearless prediction: There was movement at the station for word had passed around…….Ponies by 13.
Friday 28 April 7:35 pm AEST – NSW Waratahs v Highlanders at Allianz Stadium, on Stan Sport
By coincidence, Australia's other top rated rugby side also plays this Friday night (when did your side last win the whole, combined, Super Rugby title? Thought not.) when they host the Highlanders who even the Farce can beat! It'll barely be a contest.
The Tahs welcome back a host of 'rested' Wallabies for this week's match as well as some injury returns, including Hooper, Porecki, Perese, Gleeson, Sinclair, Marky-Mark & Foketi all bolstering the side who got trounced by the Aucklandians last week and adding a fair bit of 'size' to the starting XV.
Two issues however remain:
Lack of cover at prop. Injuries have decimated the Tahs piggies this year &
Damon Murphy. He is to Australian officiating what James Doleman is to Kiwi officiating. Who's reviewing these guys and how the hell are they continually selected? Somebody? Anybody?
Fearless Prediction: Top 8 here we come. Tahs by 19.
Saturday 28 April 12:05 pm AEST – Fijian Drua v Blues at Churchill Park, on Stan Sport
Fiji are at home, it's a midday game, hot, humid and the crowd doesn't just 'lift' them, it also acts like five additional players for the Drua. I love the Fijians, but this Blues side is all class. Besides Beaudie Barrett is running into some serious & very classy form. Almost Dan Carterish in fact. I watched the doc on Dan 'Bo Derek' Carter the other night ('Perfect #10') and what makes me hate him even more is just what a decent, likeable, humble and first class human being Dan Carter is. Farging show-off.
The Drua got the Saders in an ambush. The Blues will be ready and waiting to counter it.
Fearless Prediction: Blues by 23. But I'll be cheering for Fiji regardless.
Saturday 28 April 2:35 pm AEST – Moana Pasifika v Naarm (Melbourne) Rebels at Mt Smart Stadium, on Stan Sport
I was genuinely surprised when I checked the SRP ladder this week. For all the competitive & incremental gains the Scum have had this season (& there are many), they still languish towards the tale end of the ladder and that doesn't seem fair or just does it?
That aside, only five points separates 6th & 11th place on the ladder. To 'bank' the gains the Rebels have made, these are the games the Rebs simply must win. MP are no pushovers, but every side surely identifies MP as a five point 'ladder jump'. No doubt MP will improve, but it won't be this weekend. The MP side can certainly score a try, but as a side they are 'tackle averse'.
One point I would make is this: the coaches must have the courage to bench/drop Reece Hodge. I don't care if he can kick the ball to another postcode or time zone. He is defensively poor, makes odd decisions at crucial times and in my opinion, doesn't meaningfully contribute to the Rebs to a standard a player of his experience should. When the game was on the line last week and the Rebels still in front by plenty after 50 minutes, the game was there for the Rebs taking. But missed tackles, dropped passes and strange options by Mr Hodge cruelled his side, big time.
Fearless Prediction: Rebels by 22
Saturday 28 April 5:05 pm AEST – Chiefs v Crusaders at FMG Stadium, on Stan Sport
What a bloody belter! Two sides oozing stars, many competing with one another to be on the 'kinnoos' when the ABs leave for France in in August ('it's a long rew brew'). Legend v legend. Young buck v young buck and I can't wait.
Fearless Prediction: Wouldn't have a clue. But I can't wait to watch it, it'll be pure rugby porn.
Saturday 28 April 7:35 pm AEST – Queensland Reds v Western Force at Suncorp Stadium, on Stan Sport
The weekend wraps up with the side formerly known as the Reds, hosting the Western Farce at Suncorp. It's the first game for the Communists since their coach 'The Padre' signalled his end of season departure. So will the weight be lifted from his side? Will the cork of constipation that has afflicted the Reds be removed? Will we see anything resembling the champion side of 2021 surface?
Maybe. With news of Dirty Harry Wilson re-signing with the Reds & RA to the end of 2025 surely providing a much needed 'lift' to his side and with only two points separating the Reds at #6th & the Farce at #8th (equal on points with Fiji & the Tahs but ahead on the ladder on 'wins') there is certainly much to play for. Add to that JOC2.0 finally seems to have found his groove again in the correct jersey at #12. And while skipper 'Joe Dirt' has rediscovered his running game he still can't pass or kick for diddly-squat, but when he runs the Reds look a different side.
The Farce are coming off a deserved and confidence boosting win of their own over the Highlanders last week in Perth. Hard to really gauge the 'win' though, as Nic 'Bez' Berry gave 19 players, the Force's mascot, a family of four in row 'C' and a hot dog vendor yellow cards for various and dubious 'infringing' during the match.
Fearless Prediction: The Farce are not without their chances, but after a week off, coaching speculation removed and playing at home, I like the Communists for this one. Reds by 15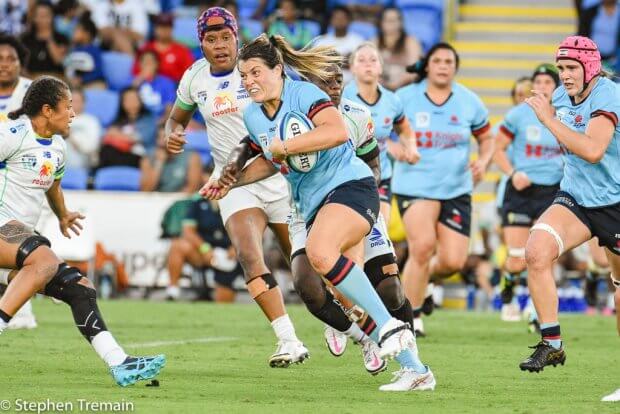 THEN THERE WERE TWO.
It's finals time for the 2023 SRW Competition this weekend with the Tahs to face Fiji in Semi #1, immediately followed by The Brumbies v The Reds.
NSW Waratahs v Fijiana Drua, Sunday 30 April, Concord Oval, Sydney. Watch Live on Stan Sport.
Teams not available at time of print. A rematch of last year's decider and the only team to have ever beaten the Tahs. But with a heap of off-field issues, home sickness and an indifferent season, it will be the Fiji ladies last game for this season's competition
Fearless Prediction: Tahs by 14
Queensland Reds v ACT Brumbies, Sunday 30 April, Concord Oval, Sydney. Watch Live on Stan Sport.
The female communists were unlucky not to get the 'W' against the Tahs 2 weeks back with a kick from the sideline to win after the hooter missing the mark. They are much improved this year and will be far too strong for the Brumbies.
Fearless prediction: Reds by 20+
Setting up a ripper of a final the following week in Townsville between the Tahs & The Reds.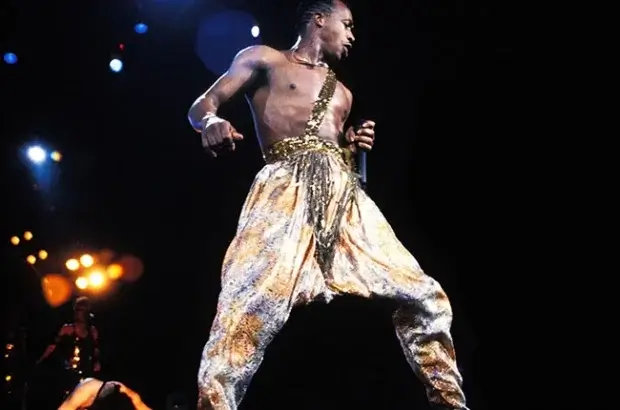 HAMMER TIME!
This week RA supremo & baggy pants aficionado, Hamish 'The Hammer' McLennan, took time out from his busy schedule and loig baiting, to speak* with yours truly on Friday's Rugby News.
H: Well Hamish 'The Hammer' McLennan, thanks for taking the time to meet with us on Green & Gold Rugby and the hallowed pages of Friday's Rugby News.
Mr H: Thanks Horse, but I prefer Mr Hammer'.
H: Actually it's 'Hoss' the 'R' is silent, it would make it sound like 'Horsch' but I see how you could make that mistake.
Mr H: Then what's that smell?
H: I call it 'ode de padoc', but let's move on?
Mr H: Sure. What league publication are you from again?
H: Actually I'm from Australia's largest Green & Gold rugby union fan site, the clue's in the name I reckon: 'Green & Gold Rugby'?
Mr H: Never heard of it & why would I bother talking to rugby union people when clearly there's more advantage to be talking to loig followers?
H: 'Never heard of us'? Your own 'Purveyor of Propaganda', Mr Nathan Williamson was a G&GR 'institution' for a long time?
Mr H: Nathan who?
H: Williamson! Senior executive in charge of cutlery? Executive chair RA Christmas club, tea lady, cadet journo and CEO RA executive detailing department & detailer of your Bentley? You know, Nathan Williamson?
Mr H: Ahhhh, you mean 'wax on-wax off', yeah, sure right. Everyone at RA knows 'Waxie' What that kid can do with a microfibre cloth and a chamois is nobody's business. The Bentley just glistens. You tell me he writes about rugby too?
H: Allegedly.
Mr H: Who knew, ay? Anyway, what can I do for you? I have a 3:15 presser to taunt that horse guy from gaol ball, so could we move it along.
H: I guess I'll start with why the focus on loigies at present? Surely there are genuine rugby athletes coming through rugby pathways or identified within the grassroots structures we have already? Wouldn't they represent a better return on investment and send the right message to all those within the rugby community that we 'promote' from within? That there are avenues to progress, as opposed to 'buying' largely unknown & unproven talent from outside?
Mr H: Certainly there's a lot of talent within the Shute Shield already, we simply need to supplement that talent with 'top-up' purchasers to bolster our national side.
H: What about interstate talent? What are their opportunities or pathways for those on their rugby journey?
Mr H: What do you mean 'interstate'? Like, Penrith?
H: No, like across borders, you know, Queensland, Melbourne or even Perth?
Mr H: Perth! Good one, Horse. I guess those other players could move to the Waratahs to improve their chances.
H: I knew I liked you, Hammer. Moving right along, RA is 'back in black' this week with an impressive $8m profit for last year and I read you and Lex are going to protect it and use it judiciously to 'grow the game', what do you mean by that?
Mr H: Buy more loig players.
H: So if I might paraphrase here, you would you consider Rogers, Tuqiri & Sailor prudent investments by rugby in the past?
Mr H: Who?
H: I thought so. It seems Splut Unz weren't the only ones to say 'History Never Repeats'.
Mr H: I was told there'd be loig media here today, Horse. You sure you're not affiliated with 'Rugba Loig Week', really would like to reach out to true union followers and spread the message?
H: No mate, rugby boy me & besides why not just say to loig, on behalf of rugby: 'you can't touch this'?
Mr H: WTF are you talking about Horse? FFS, who's in charge of our media coverage at RA, how did you even get accredited? (gets out phone). 'Lex, who does our media at RA, who? Nathan what?'.
H: Cheers Hammer, I'll show myself out.
*Interview may have technically not happened.
FRIDAY'S GOSS WITH HOSS.
Where footballers go to die?
Some noise on G&GR Craparazzi back channels that JOC2.0 and The Farce are close to doing a deal to see JOC return West at the end of the 2023 SRP season. Some 17 years after it all began, My how time flies.
'Deliberate investment', right……..
And you thought Warnie could spin it!
stuff.co.nz tells us NZR are reporting a loss of $47 million last year as a 'deliberate investment', in what, a Bernie Madoff Ponzi scheme? But it's OK, they expect to 'break even' over the next 10 years with the injection of string free money from PE partners 'Silver Lake'. Without any form of influence at all the CNN, Denny's, Chevrolet, IBM, airbnb, Alibaba All Blacks look to prosper from this long term & interesting 'deliberate investment' strategy & partnership.
Right……..
Spanners tightens grip?
Interesting, that Bernard 'Spanners' Foley has finished the Japanese regular season with Kubota as the competition's leading point scorer with 173 points. Just sayin'.
What's the opposite of 'bula vinaka'?
Breaking news late Thursday night by Australia's own abcnews.com.au, uncomfortably reporting that 80s pop sensation & former Fijian PM, Frank Bananarama and the entire FRU board have been forced to resign on the eve of the annual FRU AGM, further stating: 'the FRU will now be in the hands of an appointed administrator and trustees to move forward.'
This comes hot on the heels of the wider rugby community & RA stepping in last week to help feed and accommodate the Fijiana Drua as the FRU was unable to meet costs already owed to a local Qld restaurant. Even a mathematical idiot like Yowie can see a glaring issue with the numbers quoted by ABC showing revenue up a staggering $8.4 million dollars in 2022, but expenses increased disproportionately by $10.3 million.
Call me cynical, but with only two teams to support and a whopping revenue increase of over $8m, why can't I shake the old adage from my head of 'snouts in trough'. Having Fiji in SRP looks like being only sustainable with a combined NZR/RA Rugby 'commission' type organisation running it, funding it and making all financial decisions.
It's a frigging shame and the Fijian players and supporters deserve much better than this. Much better.
'Jibs for huz mitts'
rugby.com.au reports incoming Nearlies coach Scott Robbo has wasted no time assembling a crack squad of his drinking buddies to pick up the pieces after NZ bow out in this year's RWC semi-finals in Paris. Meanwhile dead bear walking, Ian 'Fozzie B Bear' Foster, says he couldn't give a shut and he was leaving after the World Cup anyway. Fozzie went on to say that 'it's hiz party und hull cry uff he wunts too, cry uff he wunts too. You would cry to uff ut hippened to ewe'.
Until next week. Take it away MC (you know you want to)
Hoss – out