Happy Thursday, everyone. This week I'll touch on a couple of different stories from around the world. I thought of one I did want to add to the ten things I like about rugby from last week: scrums, I just love scrums. Being a larger person I love the feeling of moving another large individual in the direction you want to against their will.
Special mention this week to Nutta's excellent piece on Tuesday Here. The best piece of the year that's both uplifting and brings the waste of war to mind.
Remember this is a fan run site and it is a big year ahead so if you have something you want to contribute, please feel free to reach out to sully@greenandgoldrugby.com
'Restore some normality': Rugby Australia announce profit after 'wild ride'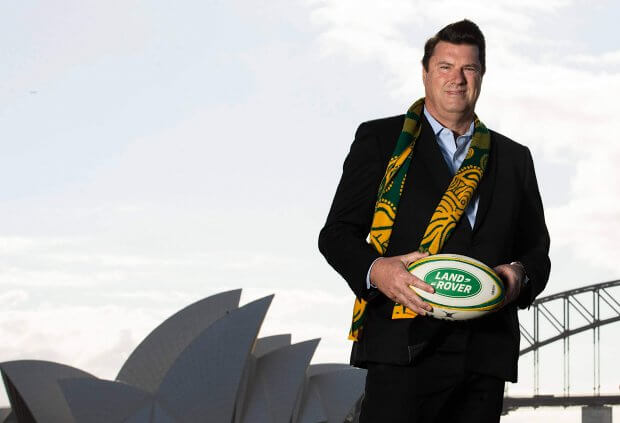 Isn't it nice to see the benefit of good rugby administration. The code seems relevant again and we're living rent free inside the other code's head after having actually turned a profit. #inhammishwetrust
Rugby Australia has announced a surplus of $8.2 million at its 2022 AGM returning the business to profit for the first time in four years. The welcome boost comes on the heels of a difficult financial period for RA after the impact of COVID led to the governing body recording a $27.1 million deficit just two years ago.
Rugby Australia chairman Hamish McLennan hailed the result as a major turnaround, after jobs were shed at RA and players forced to take significant pay cuts during the lean times. In promising a bright future for the code in Australia, McLennan paid tribute to RA chief executive Andy Marinos for being instrumental in helping revive the once cash-strapped organisation. "The last two years have been a wild ride for us – and with the removal of COVID restrictions, we were able to return to a full year of rugby and restore some normality in the business," McLennan said. "To turn this thing around in such a short time is a great testament to Andy and the team at Rugby Australia, as well as the resilience of our game – and with the promise of a Lions Tour in two years, as well as home Rugby World Cups in 2027 and 2029, rugby is very much on the rise again."
Wallabies legend Joe Roff was also announced as RA's new president on Wednesday.
Australian rugby's dramatic turnaround in financial fortunes comes little more than a year after RA reportedly considered returning the code in Australia to the amateur ranks.
The giant is awakening.
Siya Kolisi in doubt for World Cup after suffering knee injury
Things can change very quickly for a nation's hopes in a RWC year. Australia paid the injury gods last year and there've been some high profile players who are in a struggle to make this year's tourney.
Springboks captain Siya Kolisi may miss this year's World Cup event after scans confirmed the worst after he left the Sharks clash against Munster with a knee injury. The Sharks flank was forced from the field in the early minutes of the game but was able to stand and walk off on his own accord.
But South Africa's Independent Newspapers group reported that the World Cup-winning flanker suffered a partial ACL tear that typically involves a 9 month recovery process if surgery is undertaken. The report said that Kolisi has seen two specialists who have recommended surgery, and a third will be consulted before a decision is made. If he has to go under the knife to repair the damaged ACL it would put his World Cup campaign in doubt which begins on 8 September, a little over four months away.
The news is devastating for the inspirational figure who led his country to World Cup victory in 2019. Kolisi is set to join French powerhouse Racing 92 in the Top 14 at the conclusion of the World Cup but would still be eligible to represent the Springboks as an overseas-based player.
With or without surgery, Kolisi is sure to miss the Springboks reduced Rugby Championship campaign which begins in July with a Test at home against the Wallabies. They travel to New Zealand to face the All Blacks before two Tests against Argentina, one outside the Championship, before meeting the All Blacks again in a pre-World Cup clash at Twickenham.
Leinster v Toulouse will feature some of the finest exponents of the game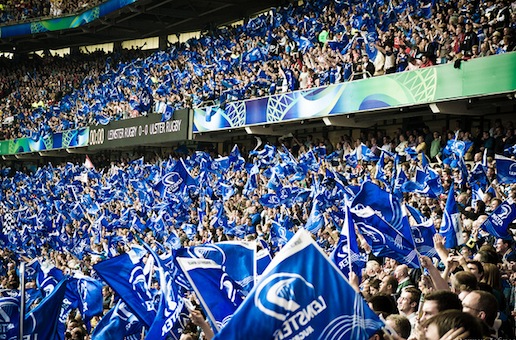 In perhaps the biggest club game of the year Leinster take on Toulouse at the Aviva Stadium in Dublin this weekend. Approx 20 players will feature from the top two test nations in the world at the moment including World player of the year Josh Vanderflear and Antoine Dupont.
Leinster squad here Includes Michael Ala'alatoa
Toulouse squad here includes Richie Arnold
It could actually be the best game of rugby played this year and it's a shame it's not on Stan.
Exeter play La Rochelle in the other game and it is hard to see anything but a La Rochelle victory in a game that will feature Will Skelton and Scott Sio.
The Mataeles devotion to rugby, Perth, and each other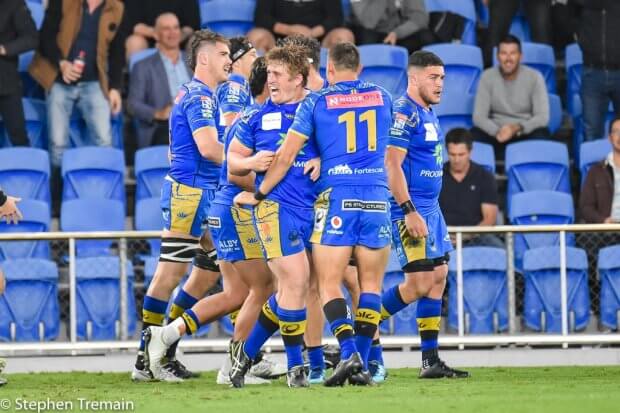 From Pravda via the Western Force Media Unit
The Force appear to do the off field stuff very well, lots of guys go to Perth play rugby and either stay or return post rugby it is a good sign for the future of the game.
Force prominent pair, husband and wife duo, Manasa and Martha Mataele, reflect on their shared love of rugby, the importance of upholding their cultural traditions, and their partnership flourishing in the West.
Manasa is from Vanuavatu, Lau, a small village in Fiji that neighbours Tonga. Growing up in Suva on Fiji's main island, he admits he has constantly been exposed to rugby, often with a ball in hand.
Martha is New Zealand born and identifies as Tongan, with an array of cultures represented in her family's bloodline. "The village where my dad is from is Ma'ufanga, on the main Island of Tonga. On my dad's side, I have Samoan and Fijian blood. On my Mum's side, we have Samoan, Fijian and Italian ties. However, I do identify as full Tongan," Martha expressed.
The two wed in August 2021 in Christchurch, honouring their heritage throughout their traditional engagement and ceremony. "We had an engagement shoot where we wore our traditional attire. This was incredibly special," Martha expressed. "At the altar of our wedding, we had our traditional mats to stand on, and many cultural ceremonial ties were incorporated. It was a mix of us; we had Fijian and Tongan dancers; it was an unforgettable day for us and our families."
After seven years of living in different cities worldwide, the Mataeles now both call Western Australia home. While Perth is a long way from their origins, the newly married couple have grown to love what they are building here. "For me personally, I love Perth. I have been telling her all about it for the last two years. When she got here, she loved it straight away," Manasa expressed. "The incredible support from the Fijian community has also helped the transition. The Fijian community organised a traditional feed for my first time here and welcomed me. It made me feel like I was home. We met when I was 19, and Martha was just 17, so to be back together and play for the same club is special for our rugby and to start our married life and do normal couple things."
Living together for the time with no flight 'home' booked and with the suitcase firmly packed away, the Mataeles are happily adjusting to this content feeling. "The separation and long distance are tough, but it's definitely sweeter right now and just makes the sacrifices worth it. I'm excited, this is our first big move together and there is no countdown," gleamed Martha. "In our whole seven years together, there has not been a time where we have lived in the same town. Majority of our relationship has been long distance, all for the sake of rugby. This my new home. This is my new base."
The 2022 Nathan Sharpe dual medallist continues his dominance on the wing, attesting his form to the return of his wife. Stating that she drives his performance on the field. "It shows how much she means to me and my career; I told her a couple of weeks ago that I don't want to be away from her anymore as she's a big part of my career moving forward," Manasa admitted. "Having her here makes me forget about the stresses of training or expectations. It's really nice to come home now and see her there. She's like my safe place, where I feel right at home. As long as I have her, I am fine for life."
The strong family skillset has strengthened the move to Perth with Martha's sister Atlanta Lolohea and Manasa's brother Rupeni also on the Force's books. "Having them here definitely makes it feel more like home, like it doesn't even feel like I'm in another country because they are here," Martha professed. We've [Martha and Atlanta] spent a lot of time together because of rugby back in New Zealand, so it's kind of just trickled on here," Martha continued. "After two surgeries in two years, he [Rupeni] is frustrated. All I can do is support him. I can't wait to play with him and for him to play, because I know the potential that he's got. I've always told people he has the ability to be better than me; just has to be given the opportunity," Manasa asserted.
The pair's goals are clear after the Super seasons to represent their home country on the biggest stage. "Fiji is the goal for this year and to represent my home country at a World Cup in France. To do that, I just need to play consistent rugby and be getting more game time. So I will just try and be at my best, really," Manasa affirmed. "I'd love to play for Tonga in a few years," Martha acknowledged.
The Force is thrilled to foster a powerful partnership and look forward to celebrating their strong cultural heritages in RD12 at HBF Park.
Special thanks to Hoss for stealing the second part of my plan, the ten things I hate about rugby.
Seriously mate, have a go at it.