Hola amigos and welcome to the Chewsday Chew for 2 May 2023. I hope your weekend was fun-filled, jam-packed and cinnamon sprinkled so that now you're rolling through this week on a completely au-natural high.
Club Corner – Wasps of Forest Lake (Qld)
Pad Wan Rhys Bosley asked me to give these folks a plug, so here goes…
Beyond the imposing shadows of grey concrete stadiums with their over-priced tickets and cold pies, past the lines of debussing, coiffured hair, rugby professionals in matching tracksuits and hyper expensive headphones and somewhere yonder the ramblings of talking heads on TV, we all know that the real heartbeat of rugby lies local. It's our clubs that drive this game. So welcome to another instalment of Club Corner.
Today we have a sneaky peak at the the WASPs: Forest Lake Junior Rugby Union Club who can be found here:
https://www.forestlakewasps.com.au/
www.facebook.com/thewaspsforestlakejuniorrugbyunionclub
The Forest Lake Junior Rugby Union Club was founded in 2005 in sunny Queensland. They cater to all ages from U6s (who play a modified format) and up. And yes, they have the girls playing too.
With online recommendations spruiking them as an 'awesome' little club, they advocate that rugby is not only a fantastic game, but a strong foundation and lasting social network for all to join and enjoy. They want their players to grow their skills and build friendships that will last forever. As such they pride ourselves on being the club of choice for the youngest and up due to their family-friendly, inclusive and supportive environment. And so everyone in the Forest Lake area can find a place to belong at the Wasps.
They train every Thursday night, commencing at 5:30pm, at their clubhouse situated at the Forest Lake Sporting Grounds, on College Avenue. And they encourage anyone to feel free to drop by and say g'day.
Nutta's Super Selection
I skipped out on this last week given I devoted a bit more effort to ANZAC. But here she is, back again. And the selection rules remain nice and simple:
Selection is for one week only and based on last game only. There are no cumulative results. Reputation means nothing. Each week is a clean slate.
If you played for an Aussie Super team last week, then you can be selected. You can be Wobbly eligible or not, as that isn't really relevant.
Also, this is not who I think EJ would/should pick for the Wobbs. This is my team for this week based on last game. And this week, it looks like this:
Matt Gibbon – his work against Tu'ungafasi (no slouch) was first rate and his around ground impressed.
Alex Mafi – a great meat & potatoes game with two pies. He's becoming far more consistent.
Allan Alaalatoa – no one is locking down Aussie scrums like 7As right now.
Nick Frost – his athleticism is quite something and one of his two pies included an amazing +70m effort.
Jed Holloway – very much an unheralded physical presence in an otherwise largely 'meh' pack.
Bobby Valetini – just keeps stacking the bodies.
Fraser McReight – two meat pies and a bag of turnovers gets a jersey.
Langi Gleeson – continues to belt opponents, generally impress and eats metres like PacMan.
Tate McDermott – was just on fire. Again.
Carter Gordon – nudged out Lolesio for mine. The others were poor.
Corey Toole – he made some errors, but he just has that one special thing: blinding speed.
Lalakai Foketi – the bloke clearly has talent and he showed up and used it.
Izaia Perese – brought his physicality as usual, but he also added some subtlety to the bash.
Zach Kibirige – two pies gets the Forcies man a jersey.
Tom Wright – was lucky to not get carded for a clumsy 'tackle' but otherwise was astute and reliable.
Dave Porecki – starting to find some of the form we all know he has.
James Slipper – defying Father Time.
Kobus Eloff – showed he has more than just grunt with some great hands. Let the big man run.
Seru Uru – the guy just doesn't stop.
Liam Wright – all class and an obvious leader.
Jake Gordon – put in a huge shift typified by the charge down when his team needed a spark.
James O'Conner – was playing well until a halftime illness saw him replaced early.
Andrew Kellaway – such a smart player whose best is yet to come.
Player of the Week:
Some sort of award must go to the English and French women's teams this week who posted a historic world-record crowd of 58,498 in their women's 6 Nations fixture. For the record, the English Roses clinched the 6 Nations tournament with their 38-33 win over Les Frogges on the day and so should be congratulated heartily. But the real winner was surely the women's game itself which continues to soar ahead in leaps and bounds.
At the other end of the attendance spectrum, a nod this week goes to both the Blayney Rams from the Central West of NSW and the Gulargambone Galahs from the old Western Plains zone. Both clubs have recently been hard hit by a rotten run of luck, injuries, unavailabilities and of course sowing season. And yet both clubs still mustered what folk they could, including a few FNPRs (Friday Night Pub Recruits), and travelled for their games well short of full teams let alone any reserves. And that's the point: both clubs kept the bargain and showed up regardless with the Blayney Boys fronting to Cootamundra and the Galah mob trekking to Brewarrina.
Country rugby is hard these days for a lot of reasons and for a lot of clubs. And it's all too easy to just give it away. And Gular and Blayney aren't the only ones who do the best the can with what they've got. But full balls to the Blayney Rams and the Gular Galahs and the Flamin' Galahs as well (the women's team) for making it happen anyway.
I can't help but wonder though that given the Gular trip to Brewarrina is around 300km (via Coonamble and Walgett), and so is a tad further than Blayney's trip to Cootamundra (which is only about 200km), I would still hazard a guess that the Rams return trip via such a list of thriving metropolises as Wombat, Young, Koorawatha, Cowra and perhaps Carcoar, would necessitate a 'comfort call' and a visit to the finest alehouse at each. As such I would estimate the Blayney return trip would take a damn sight longer than the Galahs I dare say. However to be fair, either leg would be an epic voyage of saga and poetic proportions. My liver aches at the thought.
But being a 'Club Battler' myself, this week my nod goes to a chap named Robin Tremlett who, at the tender age of 53, racked up his 1,000th senior game for his club earlier this month. His club is Broad Plain RFC and hails from the Bedminster area of Bristol in Britain. As for Robin, the truck driver first started with the club at aged 12 before making his senior debut in 1986. In the years since he first captained the 1st XV in 1999, captained the 2nds in a two year unbeaten run from 2015-17 and given he now captains the 3rd XV, he is also the only player in the club's history to lead all 3 senior men's grades.
Apparently, as a man of legendary chat, when asked by the BBC if achieving this milestone meant he had given any thought to retiring, his expansive reply was "no."
Obviously Rob plays in The Row (prefers loosehead to tighthead apparently) but has been known to dabble in The Other Row (lock) when needed. He's clearly a man of diversity and inclusion. Legendary.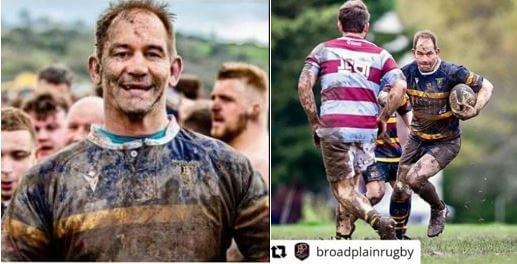 Other questions that occur to me are:
Is McHamish right to keep prodding the Loigies at every turn and now for a Clash of the Titans game? I mean we have an $8m surplus yeh? So let's blow it prudently invest it on the pokies, some Loigies, No3 in the 3rd race at Randwick on a legitimate marketing exercise yeh?
Would Paul Kent, Lydia Thorpe or Mark Latham be better than Phil Waugh for the newly vacated RA CEO job given Andy 'Lex' Marinos' resignation last Friday?
Did Hurricanes flanker Du'Plessis Kirifi blatant holding cuzzy-bro-cuddling of Brumby Luke Reimer mean that Aidan Morgan's try should have been disallowed and thus the Brumby's would have won? Or is that level of premeditated crass illegality good-natured rivalry just par for the course in Hobbitland?
Or should the Houston SaberCats head coach Pote Human and Rugby New York Ironworkers high performance coach Ollie Richardson, who came to blows on-field and on-camera some 21min into a US Major League Rugby match in New York last Monday, get their own UFC deal?
And if you're in Sydney this weekend with nowt to do on Saturday, get down to Drummoyne Oval where the Drummoyne Dirty Reds will take on Hunters Hill at one of the most beautiful venues in the world's most iconic harbourside city. It's a full day of 1st Division rugby from 10:30am onwards between two neighbouring clubs with a long history who get along like neighbours do (yup). So get sorted, savour the BBQ, buy some raffle tickets and partake in beverages aplenty. Entry is free.
And oh yeh, and it's Ladies Day as well.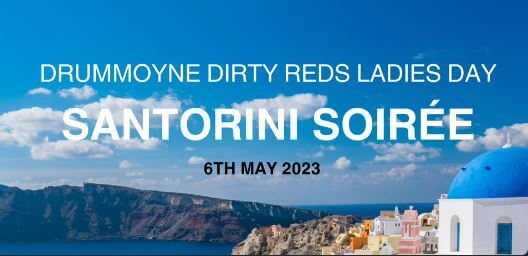 There it is for this week, cobbers. Have a chew and give us your views.