Now what about that then? From the bidet to the Semi-Final. Seemingly down and out against Tonga last week, the French have pulled one out of the hat by downing England 19–12 in a commanding performance.
Sacré bleu, talk about highs and lows! This is the result that every Australian would have been secretly (and not so secretly) pining for. Isn't it always great to see the Poms bite the dust but especially so against their arch enemy, 'the hated Frog'.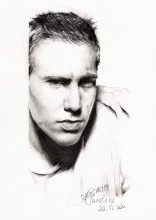 Brian Moore would be spewing. You'll read a column in the London Daily Tele in a day or two calling for Jonno, all the other coaches and most of the players' heads to roll.
This England side was the most disliked at the tournament. Off-field discipline appeared to be non-existent. Arrogant and plodding — au revoir, it's goodnight from me, and goodnight from him.
France were just magnifique in the first half, leading 16–0 at the break with tries to Vincent Clerc and Maxime Médard.
England couldn't handle the pressure, lost their bottle and appeared to panic. There were loads of mistakes and handling errors as Le Coq rose to the occasion and were well on top throughout.
The French controlled the tempo of the match through halves Yachvili and Parra, and created space out wide for some exciting attacking play.
At times, the English defence was non-existent. Gaps were opening up for the pacey French backs all over the place. Rougerie in particular was a menace every time he handled the ball.
In the forwards, the French gained turnover ball from England's dusty old lineout. Loose forwards Imanol Harinordoquy, Julien Bonnaire and Thierry Dusautoir completely owned their opponents.
England staged a comeback in the second half, scoring two tries to Ben Foden and Mark Cueto — the latter in the last minutes of play — but just didn't have the firepower to overcome a seriously good French unit.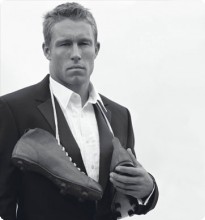 Disappointingly, the French reverted to type and lost their discipline in the second half with only a warning by referee Steve 'Aussie' Walsh getting them back on track.
Then again, England had some good passages of play but they were always trying to play catch-up rugby in the second half and that put pressure on them to run the ball from situations you normally wouldn't.
The French brought on Francois Trinh-Duc halfway through the second stanza, with Parra moving to scrum-half. His brief was to play for field position and he did that extraordinarily well. He sealed the match with a drop goal in the 73rd minute.
I really liked the look of that Samoan boy who turned out for England at no. 13, Manu Tuilagi. A chip off the old block for sure and clone of his brothers. He was an absolute handful every time he was in possession. Nick Easter became more prominent in that second half too and had some valuable runs.
Jonny Wilkinson looked a shadow of his former self and I'd imagine this will be his last appearance in an England jersey. The Wilko/Toby Flood experiment at 10 and 12 wasn't a great success, although Flood was a canny ball distributor and at times a foil for Wilkinson.
Would Mike Tindall have made a difference in the midfield? I think he would have added more solidity in defence but probably not contributed anything to the attack.
Yep, it's time for the Wilkinsons, Thompsons, Shaws and Tindalls to depart the scene and make way for some young blood.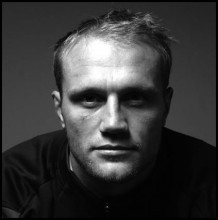 For the French, Harinordoquy and Bonnaire were outstanding. Harry Dorky was sensational off the back of the scrum, gaining easy metres every time. Bonnaire tackled his heart out and caused havoc at the breakdown. Pascal Pape and William Servat trucked it up all day doing the heavy yardage.
The big question is whether they can string together performances like this two weeks in a row? They'll need to against a Welsh side that doesn't seem to have too many weaknesses.
The French coach Marc Lievremont would be a relieved man after copping a hammering from all and sundry, including his charges, over recent weeks. From zero to hero, n'est–ce pas?