To be or not to be: that is the question. To live or to die? Shakespeare must have been thinking about Meat Loaf at 'The G' the other night when he wrote that.
It's certainly what either Robbie Deans or Peter de Villiers will be pondering about on the plane back to Oz or South Africa on Monday.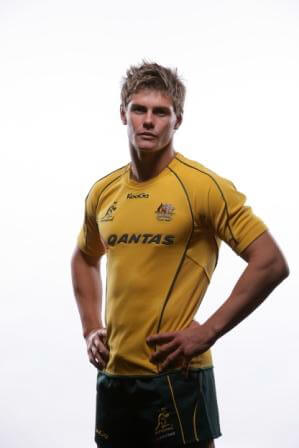 You live and die by your selections and both coaches have made some unpopular choices that have resonated negatively with their fans.
If Robbie Deans was trying to win friends and influence people then he has failed abysmally. Fair enough, his job is to win the RWC and I guess he's trying to do that as best he can.
That's why he's paid $800,000 a year. How much? Sorry — I just made that up but I assume it'd be somewhere near that ballpark figure. I wonder whether winning a Quarter Final at the RWC was a KPI during the negotiations for his contract extension?
The non-selection of Berrick Barnes at inside centre in particular has been a catalyst for some serious concern. Interestingly, every rugby identity and commentator that was asked about this thought Barnes would be the better option. And so do I.
I can understand why he's selected Pat McCabe again at inside centre. Not that I know Deans's game plan but I assume he wants direct running and strong defence against a sizeable Bokke midfield, at least early on. This has been a success against them before; however, that was in different circumstances.
You could probably say that he also wanted to use those tactics against an experienced Irish midfield, but they proved to be a spectacular failure. A lack of forward effort of course contributed significantly to that defeat.
I thought that you'd be better off using skill in the backline to defeat the Boks, not just predictable and easily defendable brute force (easily defended by a pair of big Bokke centres).
I also thought that when the pressure's on Genia and Cooper, a sound and cool head one-out would be an advantage. A cool head who can tackle too. Oh, and he can kick and slot into first receiver as well… and kick goals.
I saw a stat earlier that says McCabe has passed the ball three times in his Test match career. If that's actually the case, then this isn't an Australian backline, it's a dysfunctional South African one!
Geez, they've even reverted to a 4/3 split on the bench. Bringing in Ant Faingaa, in addition to Barnes, suggests to me that they've brought him in to cover for McCabe. How is it that a guy who dislocated his shoulder a few weeks ago is back supposedly ready to play?
To compound what I see as a poor selection, Deans hasn't included a proper cover for David Pocock on the bench. For fuck's sake, why bother bringing across Matt Hodgson if you aren't going to use him? I know he hasn't been exposed to international rugby lately, but that is Deans's fault. He should have been there from the start, or at least from Monday of last week so that he could get a Russian gig.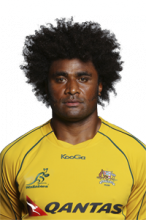 So, Ben McCalman is again the no. 7 cover. Let's hope he isn't needed there. He's also there in lieu of Higginbotham (and DK), who's been dropped — probably to make way for Faingaa… who's cover for a suspect McCabe… sigh… you took the words right out of my mouth!
The good news is that Big Kev can play no. 6 at a pinch, although it hasn't been trialled so I wouldn't imagine it's in Robbie's inventory.
Yes, there is some good news. Diggers is back. At least that'll give the backline an injection of chutzpah. And Squeaky too and KB, and Bam. Crikey, this'll at least give us a chance against a firing Bokke outfit. Well, they didn't lose any pool games although it was a pretty close run thing. But they had the maturity and wherewithal to win.
We've at least got some trophies in the cabinet these days so we're no pushovers — the Tri Nations Trophy and the Mandela Plate, but the Bledisloe still eludes us. Two out of three ain't bad?
I'm pleased to see Nathan Sharpe back in the side. Some would argue that he's our premier lineout forward and should be in the starting XV. His value has been proven over the last few weeks — Simmo's career is ahead of him — but we need hard heads and experience at the business end.
And as for Peter de Villiers, he's a modern day Piltdown Man (yeah, look it up). I wouldn't be underestimating John Smit but who would you rather be opposing? Bismarck du Plessis, the world's no. 1 no. 2, rippin' into it like a bat out of hell or Barney, Tinky Winky Teletubby….
On a hot summer's night, or in this case a cold winter's one in windy Wellington, we're in for a battle of titanic proportions. If we win, it's paradise by the dashboard light… if we lose… it's all Robbie's fault!
I'd do anything for victory, but I won't do that….
Lance's prediction: 'It's too close to call.'