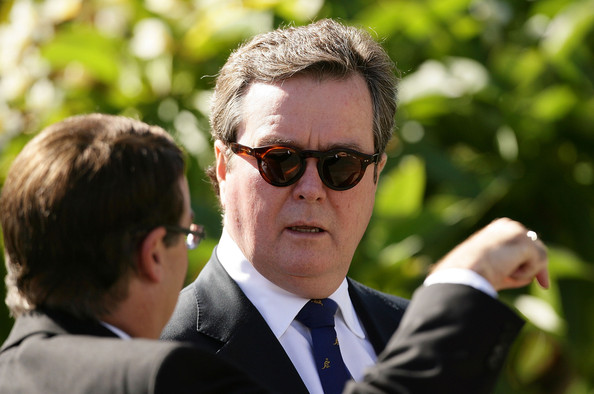 Last week certainly started poorly for ARU commander-in-chief John O'Neill, but by the end of it he'd come up smelling of roses after a decent Wallabies romp against the Taffs, and the news that he'd been appointed as acting Chairman for domestic casino behemoth, Echo Entertainment.
It continues a golden run for JON that started when he was appointed to the Board of Directors of Rugby World Cup LTD earlier this year.
The news of JON's appointment came amid a corporate pissing comp between James Packer's Crown Ltd and previous Echo chairman John Story, after Story refused Packer's request to have former Victorian Premier Jeff Kennett installed on the Echo board.
Crown Ltd owns 10 per cent of Echo and is reportedly keen to up this stake to exert greater control over the gaming giant and gain access to the vital Sydney casino and tourism market.
Packer might face some troubles in achieving this goal as a challenger has emerged in the form of Singapore casino operator Genting. Not to be outdone, Echo's second largest shareholder, the fund manager Perpetual, is also spoiling for a fight.
So just how did our man JON find himself in the middle of a three-cornered contest in a battle for a very tasty and very expensive slice of Australia's casino pie?
While the details are unclear, what is clear is that behind the scenes numbers-man, and former Labor Senator, Mark Arbib was heavily involved. That's the same Mark Arbib who has been announced to lead the ARU's review into its governance structure.
Arbib was recently employed by James Packer's private company, Consolidated Press Holdings, to influence Echo Entertainment to accept Kennett on its board and also oust  Story.  James Packer said of Arbib after his appointment, 'He's someone I like very much and I believe he will be helpful with our ambitions for Echo.'
Such a statement raises questions about the independence of the ARU's governance review, in light of JON's now being both acting Chairman of Echo and Managing Director and CEO of the ARU.
From a governance point of view, it simply doesn't pass muster.
While it's totally appropriate for JON to go off and do whatever he likes outside of his ARU duties, his connection with Arbib in relation to his appointment at Echo no longer makes it appropriate for Arbib to continue the review at the ARU. Arbib should step aside immediately.
It has long been acknowledged that the ARU isn't the most open and transparent of organisations so we as stakeholders deserve better than to have a review that has its integrity called into question before it's even under way.
Echo's annual report shows JON collected about $200,000 last financial year as a non-executive director. He will be set to take home substantially more after his move up the greasy pole.
Of concern for us average rugby punters is that with the increase in salary, there will also be an increase in the amount of time he will need to spend looking after Echo — time that he will no longer be dedicating to rugby. With all the problems facing Australian rugby's leaky boat at the moment, we need all available hands manning the bilge pumps, not across town wining and dining waging war on behalf of other corporations' shareholders.
There are plenty of things in Australian rugby that require attention and need strong and dedicated leadership to sort out. A third tier rugby competition, the financial state of the game and the current Wallabies coaching malaise are a few that spring to mind.
With the ARU losing so badly both on and off the field at the moment, we need people with total focus on the job at hand to put things right, not people with one eye on a boardroom across town and the other eye on the end of 2013.