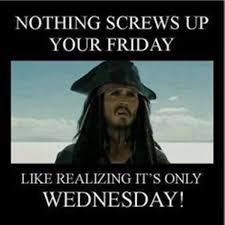 Sorry you had to get me twice in a row but I'm away next week so Yowie and I swapped. What a huge weekend of rugby it was last week. However, it's time to put that behind us and start looking forward to the games for this weekend and what they'll bring us. Who will we remember for good reasons and who will we remember for bad reasons?
Australian player in concussion lawsuit welcomes new tackle height limit
As reported by Georgina Robinson here in SMH, not everyone is against the directive to reduce tackle height. Former Rebels and England flanker Michael Lipman, 43, who suffers from dementia after 30 concussions across an 11 year professional career, said teaching young players to tackle between the chest and the hip was the "sweet spot" in safe tackling technique.
Lipman is the only Australian among a group of more than 225 former professional players who have launched a class action lawsuit against World Rugby, England's RFU and the Welsh Rugby Union. "It will minimise concussions but, looking across the spectrum of rugby, it won't stop them from occurring, because concussions can occur at any time," Lipman said. "Ultimately getting beneath the sternum and above the hips is the sweet spot of any technique that's coached." Lipman said the trial showed the game was 'headed in the right direction'. "
We know from all the research that's been done and is incredibly comprehensive, you're four-and-a-half times more likely to sustain a head injury when you tackle from an upright position than when the tackler is bent at the waist," World Rugby CEO Alan Gilpin told London's Telegraph.
The timing of Australian rugby's decision to embrace the global trial means that for this year it will only occur in the Northern Territory and while there are no immediate plans to make the same change at the elite level, Gilpin signalled in January that it was the game's next priority. Brumbies assistant coach Rod Seib said the professional game would cope with whatever changes were made.
The Australian trial, if it is adopted by NT Rugby, will send its data to World Rugby to compile a global picture of the outcomes. RA is also involved in a Queensland University of Technology study using 360 degree cameras and AI programming to determine whether there is any correlation between tackle height and reported concussions.
Waratahs aren't worried about slow Super Rugby start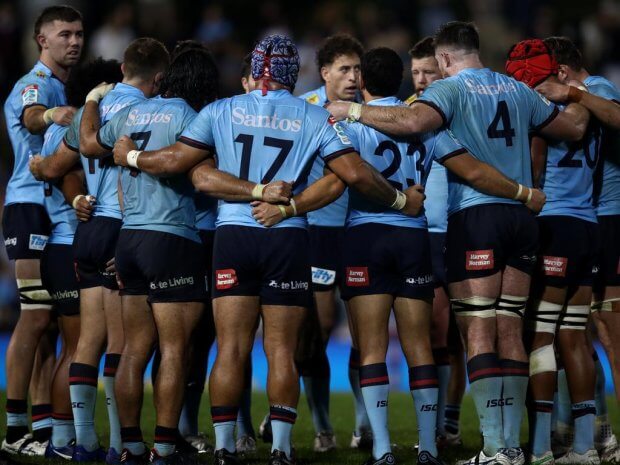 As reported here in rugby.com.au prop Harry Johnson-Holmes said while two losses from three games, including their 34-27 defeat by Melbourne last round, wasn't ideal, the mood in the side was still positive. "For us, there're things we can fix," the 26 year old said. There were a lot of things that went wrong that they could control and that "we're excited to right those wrongs this weekend."
He believes the start of the season with the games against the Drua and the Rebels would help them this weekend. "If you combine the preparation we had to do for Fiji, to nullify offloads and expect the unexpected, versus the Rebels, who have a good way of playing that they like to stick to the Hurricanes are probably a bit of a combination (of both) so I think we're well prepared," he said. Johnson-Holmes said he was still working his way back to peak form and he remains hopeful of forcing his way back into the Wallabies ahead of the World Cup in France later this year. "I've got a lot more that I can offer to the group so I've got to continue to get myself in the shape and condition to contribute to some wins," he said.
Now of course I'll be supporting the Canes and hope to see them come back from the loss to Auckland and take it to the Tahs this week. I think that both sides have different strengths and weaknesses and that it should be a good game.
My View on this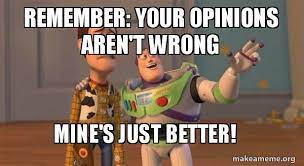 I realise that I am at odds with some people here because I think that the move to lower the height of tackles is a great idea. As Lipman says the studies have shown that you are 4.5 times more likely to have head contact when you go high in the tackle so reducing the height makes sense.
Now I understand some of the concerns. "How do you tackle someone going for a try?" "What happens when the ball carrier ducks into the tackle?" " Player X went low and got his head in the wrong place and got concussion so it doesn't work." "It's more dangerous going low because you'll hit your head on the ball carriers hip/leg/knee and get injured" etc. etc. etc.
The thing is, the trials that have occurred, mainly in France, have demonstrated that they haven't been the problem that people are making them out to be. In fact the lowering of the tackle has made the game more open and more enjoyable to both watch and play.
There're also a couple of things we need to also confirm. No one is saying that lowering the tackle height will prevent concussions or other injuries from occurring. Rugby is a game that is based on collision and everyone who is involved in the game understands that there will always be accidents as people get things wrong. But, what they are saying is that by lowering the tackle height we can reduce the chances of head collisions and so make the game safer for those who are playing. Now I'm not sure what's wrong with that.
To be honest I find most of the arguments and statements from people about the wrong of lowering the tackle height to be in the same category as statements about vaccines not working and why the earth is flat. They are generally statements based on perception, with very little facts to support them and have more to do with individual bias and lack of knowledge than anything else.
I really hope RA does bring this law into the game; I only hope that when they do, they give it enough time to be introduced properly and for the changes to occur. I'm sure it'll take time and during this time we'll hear endless comments by ex players and others (who don't have to live with the issues that are caused by concussion) about how the game is being ruined. I just hope that this time RA doesn't listen to them and continues down the path.
It's still Eddie's fault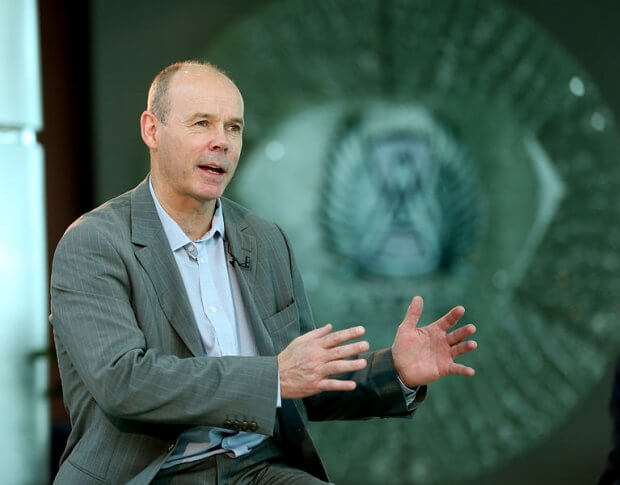 Adding a bit of humour to the day, apparently everything that is wrong with England is still Eddie's fault according to the chief crybaby and perpetual Jones hater, Sir Clive Woodward.
Commenting on the 53-10 Le Crunch loss in his Daily Mail column, Woodward says that the reversal was not Steve Borthwick's fault but rather his predecessor's. "It would be easy to put the boot into Steve Borthwick. But this France humiliation is not the fault of the new England head coach," Woodward wrote. "The result merely shows that the Jones regime led English rugby into big, big trouble in the last three years, with a few one-off wins papering over the cracks."
Of course he followed this up with a not all is lost statement saying that England now know the level they have to get at and that as long as Borthwick picks they players Woodward wants him to pick then the team will learn from this and move forward.
I must admit Woodward does at least have experience in this having lost to Australia by an even bigger score once, and to be fair his team did improve a lot quite quickly, although mainly because they stopped listening to him and followed Martin Johnson instead. Sorry KB, but the whole politics around past English coaches and they way they try and stay relevant really does crack me up.