Hello rugby world and welcome once more to the beguiling pages of Friday's Rugby News.
The Parisian Festival of Le Gilbert is drawing to a close, but before we bid adieu to our French follies saddle up with another booming edition. Today we first go back to Year 7 Afrikaans with 'Lost in Translation?'. Preview the RWC Final in 'Invictus 2.0?' Then look at the game nobody wants to play with 'Pointless'. We get an exclusive* one-on-one interview with this weekend's Pea Blower Supreme in 'Wayne's World'. Get the latest on RA's hostile takeover centralisation 'discussions' with the Brumbies in 'Movement at the Station?' before another bursting 'Friday's Goss with Hoss', now with free Chinese defibrillator.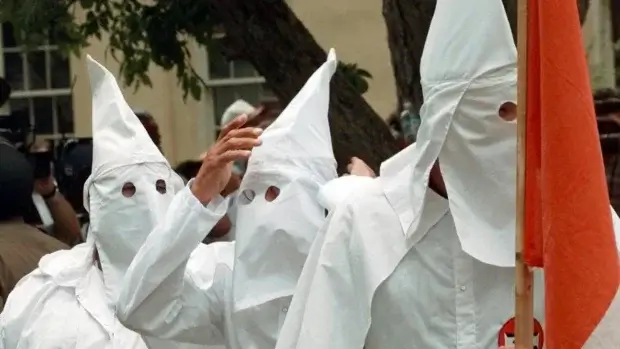 Lost in Translation?
As a regular visitor to the City of Light I've always found there's a simple, yet warm and honest beauty to being occasionally Lost in Translation. And with the language of love dancing lightly on its streets and avenues, almost whispering of the ethereal beauty and enchantment that's Paris, I've never worried about fully comprehending every word. I get the gist, I sense its cadence, its rhythm and besides, I know enough to be polite and seek help and generally bridge any gaps with goodwill and patience.
At the total other end of that spectrum, you have Afrikaans. A guttural, full body heave that conjures images of a Rottweiler choking on a kitten while stuck in a large sewerage pipe. As much as French lifts the spirit and titillates your senses, Afrikaans kicks you in the groin and then relentlessly bludgeons you with lead piping.
So it appears this week. An unsavoury accusation emerged from the recent Soap Dodgers and Dutch Dirt Farmer match involving African-South African sex worker, Mbongeni Mbonambi, made by non-African Englishman Tom Curry.
The allegations centre around Curry allegedly being called a 'white c***' by Mbonambi. Now at the time I read of the report, yours truly found it a bit odd, given Mbonambi has many team mates of a similar melanin deficiency as Curry and indeed that Mbonambi himself a melanin enriched player who I would sadly imagine, experienced racism in his life? So therefore highly unlikely to dish out the same right? Right?
South African site scrolla.africa had an interesting insight and a possible explanation, saying that, in Afrikaans, 'Wit kant' (or 'Widt kant') literally means 'white side' and perhaps, just perhaps, that's what was said and easily lost in translation by Mr Curry? And to be fair, on the surface that seems entirely plausible given the white jerseys of Dad's Army. However, planetrugby.com reported Thursday night AEDST that it seems a convenient lack of evidence (what's Rassie like at video doctoring?) has seen Mbonambi cleared for this weekend's final. Which is kinda handy for the Boks, given he is their only hooker in the entire RWC squad.
But late Thursday night, the plot thickened somewhat with England's RFU speaking in relation to World Rugby's 'finding' (which is a bit rich, given it really didn't 'look' to begin with): England's RFU, who claimed Curry was also the victim of similar abuse from Mbonambi in a November 2022 Test, said it was "deeply disappointed" by the World Rugby ruling. The decision not to put the evidence before an Independent Disciplinary Panel has denied the disciplinary process the opportunity to hear Tom Curry's voice and to independently assess his account of these serious events, together with the other available evidence," it said.
I absolutely acknowledge that every party is innocent until proven guilty and that an accusation is just that, until proven otherwise. But surely, proper accommodations should be allowed to at least investigate said allegations? I would've imagined that with a suggested hint of recidivism that there may have been enough smoke to suggest there may be an ember or two of flame?
Could be worse I guess. Imagine if the roles were reversed yet World Rugby's actions remained the same? I don't reckon there'd be anything lost in translation then. Do you?
You can read the RFU's full statement on planetrugby.com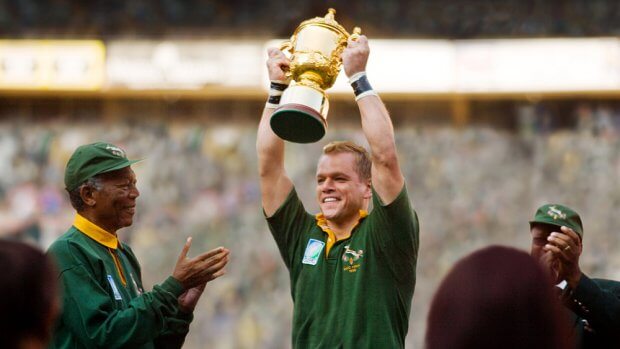 Invictus 2.0?
Sunday, October 29: New Zealand v South Africa, Stade de France, Paris (6:00 AM) AEDST on STAN.
Wasn't this supposed to be the World Cup that shifted the global balance of rugby power once and for all from south to north? Yet here we are back in 2023's version of 1995 and there are some serious questions to be asked, like:
Who will play Morgan Mandela in this movie, now the actor's dead?
Can Matt Damon realistically portray Siya Kolisi? Damon is quiet a bit older now!
Will Disney also do a 'live action' version?
Here we stand again Gaggers at the dawn of yet another all Southern Hemisphere final between two sides on the brink of history:
The first to win 4 RWCs.
Possibly South Africa's first ever 'repeat' RWC title
At the time of publishing only South Africa had named their side with 'Water Boy' Rassie Erasmus and hand puppet Jacques Nienaber making some telling changes. Gone from last week is the flakey Manie Libbok as well as Cobus Reinach. Both make way for the starting duo of Faf De Klerk and Handre Pollard. Pollard's ascension to a RWC final is extraordinary given he missed the initial Bokke squad altogether, yet was called in only when the world's best hooker, Malcolm Marx was ruled out of the tournament with a knee injury! Indeed when you look at the Boks as a side they only have a mere 987 test caps between them, making them the most experienced Catholic side ever! Compare that to the sides Eddie rolled out that had a combined 38 test caps, with six of our squad having only ever seen a test on tv!
Indeed the Boks have reverted to a 7:1 bench for this match and as Nutta's piece last night pointed out, there's heavy rain also predicted for the final. Making it a real forward orientated battle, which will play to South African strengths
The Kiwi side wasn't named at time of publishing, but I wouldn't expect too many changes to their XXIII, if any at all, from those that beat Ireland and demolished Argentina.
For me it's a simple dynamic with emotional fatigue likely to play a part. When this game gets tight, and it will, which team will have enough emotional stamina and maturity to win those key moments that present themselves. Will it be the team who has fought magnificently and ground out two wins in their quarter and semi-finals that at various stages looked improbable? Or will it be the team that appears to be completely settled and at peace with itself and has yet to expend the same amount of emotional energy.
Both sides will be vastly experienced. Both sides are deserving finalists; however, one will be considerably fresher from there SF win and a seven day break with the other coming off a second six day turn around and a more 'brutal' encounter.
Also don't underestimate the impact that the world's best referee will have. He'll let the rucks be a fair contest and will absolutely look to provide quick and clean ball and let the game unfold, as opposed to allowing his whistle become the focus.
Prédiction Intrépide: So for all of that, who wins? South Africa by 4.
New Zealand (15-1): Beauden Barrett; Will Jordan, Rieko Ioane, Jordie Barrett, Mark Telea; Richie Mo'unga, Aaron Smith; Ardie Savea, Sam Cane (capt), Shannon Frizell; Scott Barrett, Brodie Retallick; Tyrel Lomax, Codie Taylor, Ethan de Groot
Replacements: Samisoni Taukei'aho, Tamaiti Williams, Nepo Laulala, Samuel Whitelock, Dalton Papali'i, Finlay Christie, Damian McKenzie, Anton Lienert-Brown
South Africa (15-1): Damian Willemse; Kurt-Lee Arendse, Jesse Kriel, Damian De Allende, Cheslin Kolbe; Handre Pollard, Faf de Klerk; Duane Vermeulen, Pieter-Steph du Toit, Siya Kolisi (capt); Franco Mostert, Eben Etzebeth; Frans Malherbe, Bongi Mbonambi, Steven Kitshoff
Replacements: Deon Fourie, Ox Nche, Trevor Nyakane, Jean Kleyn, RG Snyman, Kwagga Smith, Jasper Wiese, Willie le Roux
Referee: Wayne Barnes (RFU) Assistant Referee 1: Karl Dickson (RFU) Assistant Referee 2: Matthew Carley (RFU) TMO: Tom Foley (RFU)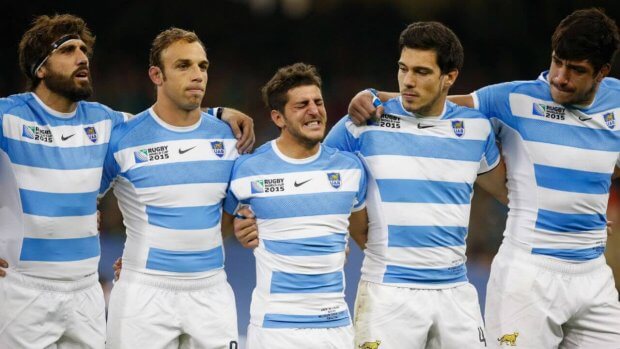 Pointless.
Saturday, October 28: Argentina v England, Stade de France, Paris (6:00 AM) AEDST on STAN
Nobody, and I mean noooooooooobody, wants to play this game, despite what their coaches might say. It's the participation award for those teams not quite good enough to play in the final. It's the school assembly where your kid gets a merit award because they haven't set fire to a building during the year. It's pointless, demeaning, ridiculous and in this case, a must watch.
For in this game, once again we have the current rulers of The Falkland Islands: Engerlund, taking on The Falkland Island Silver Medallists: Los Cheikos and that my dear Gaggers, is one spicy meatball.
It seems like only yesterday a certain 'Wit Kant' received a red card for indecently assaulting a FISM using his face, yet his team mates somehow held on against 15 players for near 77 minutes to get the chocolates and rub a little more gin into the Argentinians' soul deep and raw wounds. Now a mere six weeks later we are in for round two, or as they say in England: 'round two'.
For when it's all said and done, spite is a truly wonderful and lasting emotion (just ask my three ex wives). For sure as shite, ain't no one going to remember the score or care about the result apart from those hot blooded, short fused South Americans.
Don't believe me? Who finished third to Cathy Freeman in the 2000 Olympics? Who finished third to the Awesome Foursome in the same games? And who finished third to the all time Australian great Steve Bradbury? Yeah, thought as much.
Anyhow, to the match itself. The side in white will farewell a few long-term stalwarts with Courtney Laws and Johnny May officially calling time to the jersey, and the likes of Joe Marler, Danny Care, Manu Tuilagi, Dan Cole, Ben Youngs all likely to be on the retirement bus as well. And to be fair, they really have contributed nothing of any real note while wearing the jersey. I mean sure they won a couple of Six Nations titles, maybe even a Grand Slam or two, but so what? They never won a RWC, so it's kind of 'thanks for nothing' really.
Meanwhile Los Pumas farewell a number as well, especially long serving legend and former captain, Augustine Creevy and head coach one Mr M Cheika. Make no mistake, master manipulator Cheik will have his side at full emotional throttle for this one, actually they may even be borderline homicidal. And that folks will make for interesting viewing. 'If' they can harness the emotions and play just on the edge I can't see Argentina getting beaten. Equally should the emotions be tweeked a smidge past controllable those in white will win and, in a strange coincidence, their score will be exactly divisible by three.
Prédiction Intrépide: It's only fitting that with so many long term and loyal servants of Engerlund that they go out in the style we are accustomed to. Argentina by 8.
Argentina (15-1): Juan Cruz Mallia; Emiliano Boffelli, Lucio Cinti, Jeronimo de la Fuente, Mateo Carreras; Santiago Carreras, Tomas Cubelli; Facundo Isa, Marcos Kremer, Juan Martin Gonzalez; Pedro Rubiolo, Guido Petti; Francisco Gomez Kodela, Julian Montoya (capt), Thomas Gallo
Replacements: Agustin Creevy, Joel Sclavi, Eduardo Bello, Matias Alemanno, Rodrigo Bruni, Lautaro Bazan Velez, Nicolas Sanchez, Matias Moroni
ENGLAND (15-1): Marcus Smith; Freddie Steward, Joe Marchant, Manu Tuilagi, Henry Arundell; Owen Farrell (capt), Ben Youngs; Ben Earl, Sam Underhill, Tom Curry; Ollie Chessum, Maro Itoje; Will Stuart, Theo Dan, Ellis Genge
Replacements: Jamie George, Bevan Rodd, Dan Cole, Dave Ribbans, Lewis Ludlam, Danny Care, George Ford, Ollie Lawrence
Referee: Nic Berry (Australia) Assistant Referee 1: Nika Amashukeli (Georgia) Assistant Referee 2: Andrew Brace (Ireland)TMO: Ben Whitehouse (Wales)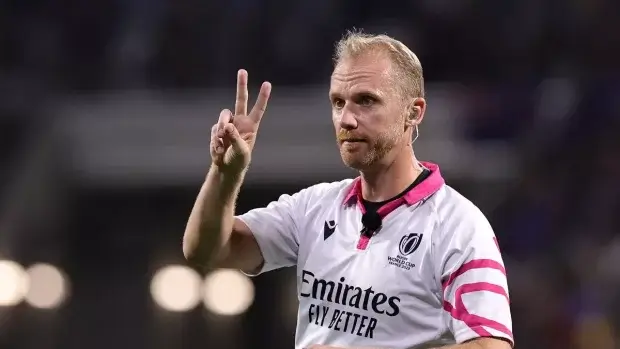 Wayne's World.
In another Friday exclusive*, RWC final man in the middle, Wayne 'Barnsey' Barnes took time out from his schedule to have a flat black and a croissant to discuss all things rugby:
H: 'Barnesy thanks for taking time out and joining us here at G&GR'
W: 'Hoss, pleasure is mine, long time reader and as a barrister I have a few pending libel suits to discuss with you after'.
H: 'Probably for Wednesday's articles I'd guess?"
W: 'They are shite aren't they!'
H: You must be chuffed to have the gong for this weekend's final match?"
W: 'Absolutely Hoss. I was really cheering an English defeat last weekend. No one though they were any chance, I mean, have you watched them? They are rubbish. But if they had've fluked a win, I'd be back home now, instead of another week in Paris.'
H: Yep, wasn't much fun'.
W: 'Fun? I called Nigel and asked him to sing me a few songs, that was far more interesting!'
H: 'How is the old Welsh wizard going these days?
W: 'He misses Richie'.
H: 'Story for another day. This is your 5th World Cup and 112th test and you're only the second Pom to officiate a RWC final. What's been your lasting memory of this RWC so far?
W: 'Just how shite Australia now is Hoss. You guys are proper bin juice!'
H: 'Thanks Captain Obvious, but apart from that?'
W: 'I think it's the increase in size of players, the force of the collisions and the overall pace of the game Hoss'.
H: 'Interesting you say that Barnesy, you've got the Boks again this week who spend more time on the deck than soccer players and last time you had them was in France last year, where you and your family ended up a relentless target on social media?'
W: 'And well I remember Hoss. Some moron called Jaco Johan just kept at me for days. Not dissimilar to 2007 when I didn't call a 'flat' pass against France. Kiwi social media lit up, but given electricity was new in NZ and they are hopeless at spelling I couldn't make much sense of it?'
H: 'Not much has changed mate. So can we expect a genuine attempt to speed up the game this week Wayne?'
W: 'For sure. People want a flowing, even and fair contest. they don't want constant stoppages and a boring, dull and lifeless affair, that's what the 6Ns is for. This is the pinnacle of the sport and I'm proper proud to play my part and ensure the world gets the final it deserves'.
H: 'So perhaps Jaco should maybe have not gone so hard on social media last year then Wayne?'
W: 'Perhaps, Hoss, perhaps'.
H: 'Go well Mr Barnes. If there had to be a Pom in a final, I reckon we're all glad it's you!'
W: 'Indeed'.
*interview may not have technically occurred.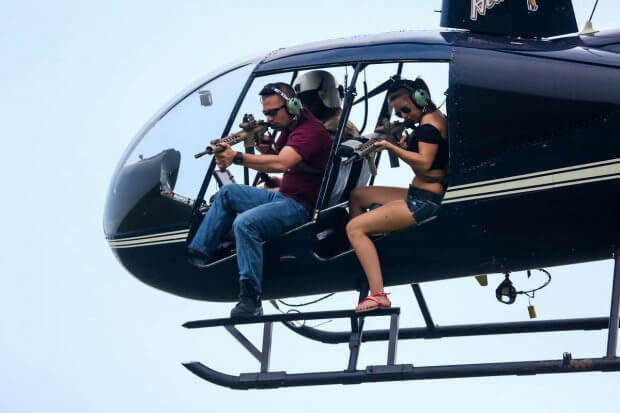 Movement at the Station?
I actually like the ACT, it offers a lot of what I enjoy. There're fireworks, easily accessible pornography, well laid out roads and suburbs and a general 'orderliness' that appeals. Well, except when the Libs and Nats are in power and are trying to shag their staff and the nation simultaneously, that is. Nope, when the conservatives are in the Lodge Canberra's like a Sunday School orgy, for grown ups.
But when it comes to rugby, well there's trouble-a-brewin' in Brumby Town. According to theriotact.com the Brumbies are 'digging in for the fight of their lives' with RA over proposed centralisation.
It's an interesting read, albeit parochial and myopic; you could even argue it's a load of shite. The Brumbies, who haven't won anything since 2004, are proud of being slightly above average and want to continue their averageness indefinitely because they're the best at finding players NSW and Queensland have developed and offering them bigger contracts.
In this instance is it any wonder RA have adopted the National Parks & Wildlife approach to dealing with Brumbies?
You can just hear 'The Hammer' now: 'ready, fire, aim!'
Friday's Goss with Hoss.
Bromance Ends
Romeo & Juliet, Becks & Posh, Donald & Vlad, ScoMo & himself, Jacques & Siya. It's sad when love, real love, true love ends. Siya Kolisi speaks to planetrugby.com about his relationship with Jacques Nienaber. Is it any wonder the Saffas are such a good outfit when you hear of these bonds. 'Not that there's anything wrong with that'
'King' Karl and the kommon folk.
It seems G&GR is growing in infamy. We were contacted earlier this week to supply 'talent' for a televised RWC panel discussion today at 3:45pm on Ausbiz. Unfortunately for us all we couldn't provide any talent at such short notice, so we're sending KARL instead. Tune in to Ausbiz at 3:45pm AEDST to watch King KARL (he insists on that now) and put a rather disappointing face to the name.
Bez of the rest.
Who said Australia wouldn't be involved in the last weekend of the RWC? Our own Nic 'Bez' Berry has the whistle for the Poms v FISMS match. Go well Bez.
WX1 Round #2. Put up or shut up.
Time for talk is over ladies. Last week we heard about more 'mongrel' before the Red Roses had the mongrel euthanised at a Kiwi vet when they belted our lot 42-7.
This week I heard one of the Wallaroos talk about 'learnings and lessons' and it wasn't all bad news. What game were you watching again? I saw a an orange mini with dirty fuel get run over by a white monster truck that barely got out of second gear.
This week our lot take on a French side who completely shut down the reigning world champs attack with disciplined and determined defence.
All WXV round #2 details are here on wxvrugby.com
And the nominees are?
Couple of Kiwis in the running for World Rugby honours. Surprisingly, no Aussies get a mention? stuff.co.nz has more
Ready, Eddie, Go?
Another day, another Eddie story. What're the odds for him to be gone before the end of November? Price would be shortening wouldn't it? news.com.au has more.
You kant handle the truth!
Just kidding above. It's NZ by 16 for mine. Go you ANZAC bothers! They'll put pace and width on the ball, out-think the rushing SA defensive shooters and claim their 4th and deserved Webb Ellis Trophy.
That's all from me. Enjoy the last of the RWC and go the Kiwis.
Hoss – out.