Hello rugby lovers, and welcome to Friday's rugby news, or as they say in Japan, 最も名誉あるホスとの金曜日のラグビーニュースへようこそ.
Back and feeling refreshed, relaxed and reloaded after a break in the nation's capital, it's time to hook back into all things rugby. So let's take a look at Eddie's first Wallaby camp of the year in 'Sh!t Scared'. Then polish up your dentures and practise your limp as we head north of the border in 'Bring out ya Red'. Preview round #8 of SRP in 'From Little things Big Things Grow'. Drop in on RWC discussions with 'Orange is the New Yellow'. Preview round #4 of SRW in 'Cream Floats'. And celebrate the return of 'Friday's Goss with Hoss', now officially 13 days penicillin free.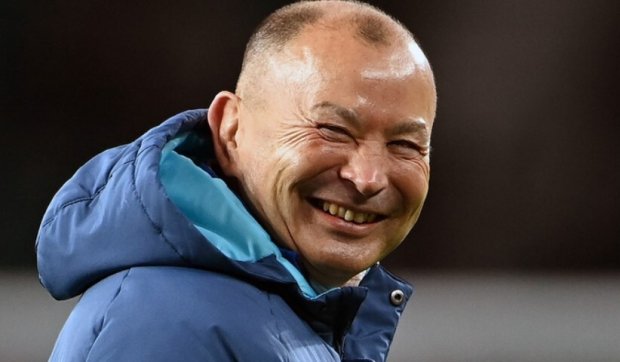 SH!T SCARED.
No, it's not the federal Liberal Party facing another by-election, but a growing sense of unease about the great unknown, or perhaps more aptly, the previously known? I am reliably informed that phones are running hot surrounding 'Camp Brian' next week on the Gold Coast from a growing gaggle of rather anxious players. And the cause of this anxiety? One Eddie Jones and the reputation that rightly, or wrongly, proceeds him. And I, for one, am absolbloodylutely loving it.
I recall the training camp invitations of former Wallaby coach, Dennis Rigby, where there were fewer players uninvited than actually invited! What came of that again, was it progressive improvement in player, results & ranking?
Word in rugby circles is that well connected rugby people are taking numerous calls from players already sh!t scared about rumours, myth & legend of Brian 1.0 and what is he 'really like', what is life actually like under Chairman Brian?
Regular readers will note previous talk on G&GR about possible 'mind games' & sending a message to some either in or out of the camp by Mr Jones and a chance for him to get up in the 'grille' of some others he wants to get the measure of. Whatever the reason, whatever the mindset, I for one cannot see any downside to players 'on edge'. Players unsure, players pushing themselves to find the mystical '10% extra' they have to give, players taken well beyond their 'comfort zone' in the search of a better, more complete and consistent Wallaby side. Certainly, one much stronger mentally who can acknowledge adversity and plan 'on the run' to circumvent it. You know, like those mongrels over the dutch did exceptionally well from 2008 to 2018′.
Having said all of that, the 30 odd players asked to attend this first camp sure as Jehovah won't 'Bring back Bill' from France. I mean Vunivalu, really, for what possible reason? But for now, I'll keep my powder dry and enjoy the rugby ride and tell myself 'in Brian we trust' and it's only a camp, not a test match. And for what it's worth, a source tells me, the players have every reason to be 'sh!t scared': for while EJ may be a 'players coach', you first have to earn the right to be one his players. And after where our Wallabies have been since 2015 can anyone actually begrudge a whole new approach?
Sh!t scared indeed.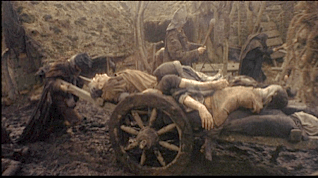 BRING OUT YA RED.
You gotta feel for the Communists and their coach, the Padre, don'tcha! Good guy? Yep. Possibly best ever cross code player? Yep, that too. As good as 'dead' as a coach? Hell yes, even if he doesn't know it yet.
With the latest injury news out of the Banjo capital of the universe now having the vastly underrated Liam Wright out with a broken hand from a training lineout accident, Seru Uru out with concussion and the kicker with the worst radar in SRP, Isaac 'hey the posts are the other way' Henry, adding to their already depleted stocks and Angus Blyth's sheer bloody-minded stupidity, the curtain is about to close on both their 2023 season and their coach.
The Reds are a broken side, simple as that. Bereft of ideas, missing basic skills or the rugby acumen to fix them on the run. They're 'brave' and 'proud Queenslanders' (whatever that means), but they are a pale and somewhat embarrassing imitation of their 2021 selves. One win against a sheep shagger side in 2.5 years, conceded 50 last week after being in it at halftime and frankly no signs of any meaningful improvement yet to be seen and the real killer? Week after week after week, the most penalised side in SRP. So they either don't think anything is wrong, don't know how to fix it or aren't listening to the coach, any one of those three would suggest it's time for new blood at the top.
For a variety of reasons I simply can't see them winning today against MP. I know Brad Thorn is a proud man, but I can't help but think that by the time the sun sets this afternoon so too will his time as coach of the Reds and I hope his departure is by his own doing.
Season 2024 should start from tomorrow, and lets hope for all Oz rugby fans it sees this lot 'Bring out ya Red' from next year and beyond.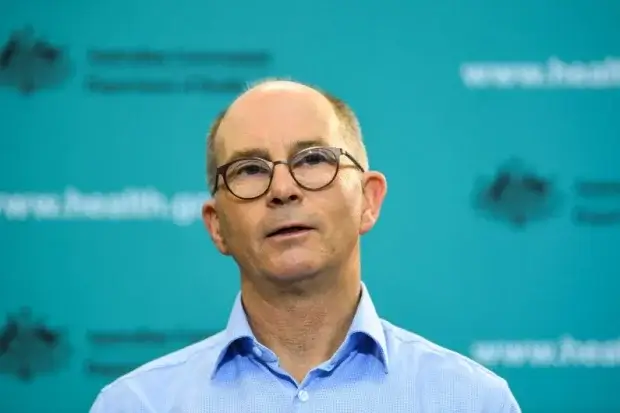 FROM LITTLE THINGS BIG THINGS GROW.
As we hit the second half of the season there's probably more interest and traffic at the bottom end of the table then there is at the top, that's what I tell myself anyway. It will be fine margins and 'bonus points' that will determine who makes the 8 and who doesn't. So, from little things, big things will surely grow.
Teams, times & coverage courtesy of RA Rugby Tsar Billy Nathanson of rugby.com.au
Friday 14 April 2:05 pm AEST – Moana Pasifika v Queensland Reds at Apia Park, on Stan Sport
This match will be run & done by the time many of us get home. With the Reds battling injury and suspension, and confidence well and truly lacking, can the Reds triumph or will this be the farewell fling for the Padre?
Fearless prediction: 'Passion' can only get you so far. Lack of structure & discipline will undo it all anyway. Farewell Brad Thorn. MP by 12.
Friday 14 April 7:35 pm AEST – ACT Brumbies v Fijian Drua at GIO Stadium, on Stan Sport
The Ponies have shownThe Drua the respect they deserve by naming a full strength side to face them on Friday night. The Fijian bruise brothers have shown they aren't to be meddled with this year, although a Friday night in the ACT is a bit different from a scorching Saturday in Suva. The Brumbies are methodical, well drilled, disciplined and specials for this one.
Fearless Prediction: Ponies by 15
Saturday 15 April 12:35 pm AEST – Hurricanes v Chiefs at Sky Stadium, on Stan Sport
Match of the round for sure. Canes just seem to coast for a while and then blow the game open on a whim. The Chiefs are star studded and perhaps more consistent over 80 minutes.
Fearless Prediction: Chiefs by 8.
Saturday 15 April 7:35 pm AEST – NSW Waratahs v Western Force at Allianz Stadium, on Stan Sport
What idiot gives the Tahs two byes in a row? First a full bye, then the Western bye? Anyhoo, the Tahs will be only the second Oz side to go unbeaten two weekends in a row this year when they roll over the top of those experiencing running water and carpeted floors for the first time.
Fearless Prediction: Tahs by 23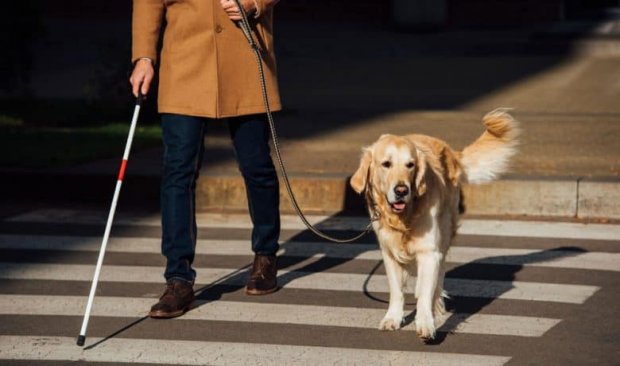 ORANGE IS THE NEW YELLOW?
Not only the original marketing pitch from ASICS around the Wallaby Jersey but also an interesting read from ruck.co.uk about the possibility of an 'Orange Card' being introduced at this year's RWC as a version of the current 'Yellow Card Review' that, for mine, has been rather successful during this year's SRP.
The report goes onto say: The main objective of this initiative is to expedite the pace of the game by reducing the need for on-field replays of incidents, while also addressing contentious decisions such as the dismissal of Steward during England's match against Ireland last month. The introduction of the 'Orange card' system is seen as a potential solution to balance the need for player safety with the desire to keep the game flowing smoothly.
From where I sit, the trial law variation during this year's SRP has been an absolute revelation and made the game far more enjoyable as a spectacle.
As American Republicans like to say, 'the orange is a winner'.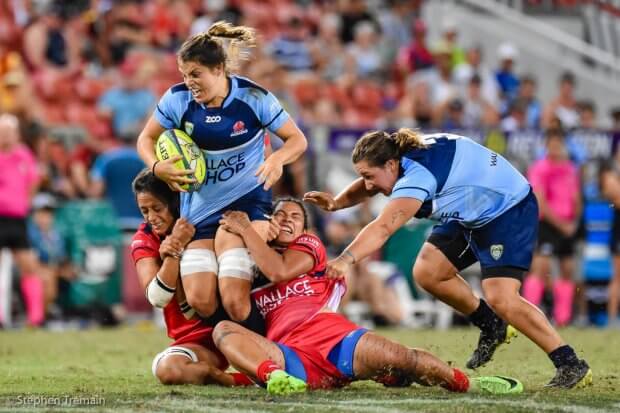 CREAM RISES.
Round #4 of SRW is upon us and with a mouth watering clash between ladder leaders the Tahs (naturally) and the Reds.
Teams, times & coverage details courtesy RA Executive in Charge of Corporate Cutlery, Billy N rugby.com.au
Friday 14 April 5:05 pm AEDT – ACT Brumbies v Melbourne Rebels at GIO Stadium, on Stan Sport
SRW kicks off with the cellar dwellers and both teams keen to get a win on the board for their 23′ campaign. The 'for & against' numbers would suggest that the Rebels have an aversion to tackling (-78), although the Feral Horses only best the Rebels through a losing bonus point and a better, although still poor, (-50) points differential.
Like the men's ladder, though, often these games at the tail of the comp can be free flowing and entertaining affairs.
Fearless Prediction: Stats don't lie. Brumbies by 26.
Sunday 16 April 3:05 pm AEDT – NSW Waratahs v Queensland Reds at Concord Oval, on Stan Sport
I watched the Tahs v the Drua match last week on the tube and the Tahs' D was a thing of beauty and completely knocked the Fijiana off their usual razzle dazzle game.
Eva Karpani was awesome, skipper Piper 'Daisy' Duck was tireless as ever and she has real quality in everything she does. It was also the first time I'd watched 17 yo and youngest ever Waratah, Caitlyn Halse and she delivered on everything I'd heard and then some. 'Old head' on young shoulders, big boot (bigger than Spanners Foley ever possessed), good on D and was very classy. The Tahs also welcome back 2022 Wallaroo of the year, Georgina Friedrichs, from injury and despite the loss of Duck with a shoulder injury will start the game confident. However, unlike their male counterparts, the Reds W team can actually play and with only one bonus point separating these unbeaten sides, Sunday shapes as being a close game and good viewing.
A note in general about SRW so far, the improved standard, fitness, application of skills and wave of young athletes in the comp this year has been an absolute revelation and makes for some great rugby viewing and I'd encourage you to take a look, you won't be disappointed.
Fearless Prediction: Tahs by 11
Sunday 16 April 5:05 pm AEDT – Western Force v Fijiana Drua at McGillivray Oval, on Stan Sport
The Western Force girls run into the Fijiana this week and to be frank, the Drua were rattled last week and a touch spiteful in the closing 20 minutes of their match with the Tahs ladies. The Tahs have shown the blueprint for beating the Fijiana this year, get up in their face quickly in D and hit hard and hit often. Do this and the WA girls can prosper, don't & ………………….
Fearless Prediction: Drua by 18
FRIDAY'S GOSS WITH HOSS.
The Bull Bounces Back.
Tom Decent of the SMH reports Angus 'the Bull' Bell is recovering well and likely to start packing down in scrums again around July, some two months before the big Dance in France. With the RC little more than a chance to blow out the chunks before Paris (unless of course we win the Bledisloe than everything changes), the Bull may get a run against the lowly ranked FISMs or the Pope's Lot as he looks to make it onboard the flying Kangaroo, bound for the home of China fanboy and man with grandmother fetish, Emmanuel Macron.
Tupou or not Tupou, that is the question?
Do you pick on potential, previous deeds or just plain 'a hunch' for France? The same SMH article above tells tale of Taniela 'The Abattoir' Tupou on the road to recovery and 'squatting 170kg' as he recovers from lackofformitis an Achilles injury from last year. I squat 145kg four times a night during my frequent and extremely annoying 'old man comfort breaks', so if squatting big weights is the criteria I too am Paris bound. But one (me) can't help recall that Mr Tupou's form was distinctly 'on the nose' for much of last year and I can't help but think his, ahem, 'packing square' might be under the microscope if he is to wear the hallowed Orange jersey again for the Parisian Festival of The Gilbert.
Will we indeed suffer the slings and arrows of outrageous fortune?
Gus brings up the ton.
My favourite and the best Aussie ref, Angus Gardner, becomes the first Australian to officiate 100 Super Rugby matches this Saturday night when he takes control of the Tahs v 60s Australian rock band, The Easybeats in Sydney. Congrats, Mr Gardner, that's some achievement for what's still a relatively young (38yo in human years) referee. Gus has overseen SR matches, 6N fixtures, RC tests, won the World Ref of the Year in 2018 and also stood in the 2019 RWC in Nipponville – where he was blamed for perennial quarter finalists, the Oirish, getting famously samuraied by the host nation.
Well played Gus, go well and from the G&GR faithful, here's to the next 100!
Sonny Brew, where are ewe?
No sign of SBW on STAN since his self-inflicted wounds on the twittersphere? One but can't help feel STAN are rightfully 'gun shy' after the ill-timed airing of the Kurtley Beale doco earlier in the year. Which makes you wonder about their commercial acumen when they funded early production development costs for 'Jarryd Hayne: The Musical'.
McPorn?
Fake news or actual proof? Either way it's pure rugby porn. Entertaining 7 minute Youtube clip from Andrew Forde via planetrugby.com showing a whopping 26 penalties conceded by the faulty Kiwi compass, otherwise known as Sir Richie. 148 tests, three yellow cards and just 26 penalties conceded. In his spare time he walks on water and cures leprosy, like ScoMo claimed to do as well.
Until next Friday, enjoy the real Paul Kelly
Hoss -out.