Hello Gaggers & welcome to Friday and wall to wall to wall rugby. When I interviewed former Treasurer, Minister for Defence, Women's Rights Minister, Finance Minister, Liberal Party Social Club Chairman, Prime Minister and fledgling Sutherland hip-hop artist 'ScoMo' he simply said 'how good is rugby eh'! And for once, or at least, for the first time, he was right.
So like Charlie on a burrito, let's hook in as we look at the second coming of 'Super Round' in 'Too much Rugby ain't Nearly Enough'. Take a look at SRP law variations in 'About Bloody Time'. Visit what's left of NZ in 'Wukka, Wukka, Wukka' and slam the door shut on another rugby week with 'Friday's Goss with Hoss' clinically proven as an effective male contraceptive.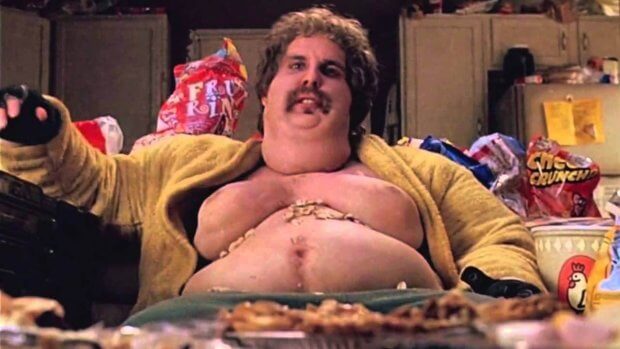 TOO MUCH RUGBY AIN'T NEARLY ENOUGH
The eyes of the rugby cosmos will be on a little known, third world, backblock this weekend as all eleven rugby sides and the Rebels converge on the sporting capital of Victoria, in Melbourne, for the second hosting of 'Super Round' and I can't wait. Too much rugby just ain't nearly enough.
With the new 'law variations' proving an absolute smash hit over round #1, this weekend of wall to wall rugby and at brilliant NSW AEDT viewing times (who cares about Queensland anyway?) what would you rather be doing then watching the smorgasbord about to be laid out for your delectation.
All teams times & coverage details courtesy Bill Nathanson at rugby.com.au
Friday 3 March 6:00 pm AEDT – Crusaders v Highlanders at AAMI Park, on Stan Sport
CRUSADERS (1-15): Joe Moody, Codie Taylor, Tamaiti Williams, Scott Barrett (c), Sam Whitelock, Ethan Blackadder, Tom Christie, Christian Lio-Willie, Mitchell Drummond, Richie Mo'unga, Leicester Fainga'anuku, David Havili, Jack Goodhue, Sevu Reece, Fergus Burke
RESERVES: Brodie McAlister, George Bower, Seb Calder, Zach Gallagher, Sione Havili Talitui, Noah Hotham, Braydon Ennor, Macca Springer
HIGHLANDERS (1-15): Ayden Johnstone, Andrew Makalio, Jermaine Ainsley, Paripari Parkinson, Will Tucker, Billy Harmon (c), Sean Withy, Nikora Broughton, Kemara-Hauiti Parapara, Freddie Burns, Connor Garden-Bachop, Thomas Umaga-Jensen, Josh Timu, Jonah Lowe, Sam Gilbert
RESERVES: Rhys Marshall, Daniel Lienert-Brown, Saula Mau, Max Hicks, James Lentjes, Folau Fakatava, Mitch Hunt, Mosese Dawai
Referee: Nic Berry Assistant referees: Ben O'Keeffe, Angus Mabey
Fearless Prediction: Incoming AB coach Razor won't let his troops dish up two dog's breakfasts in a row and after all, the Highlanders are the Kiwi Rebels. Saders by 19.
Friday 3 March 8:10 pm AEDT – Melbourne Rebels v Hurricanes at AAMI Park, on Stan Sport
REBELS (1-15): Matt Gibbon, Alex Mafi, Sam Talakai, Josh Canham, Trevor Hosea, Tuiana Taii Tualima, Brad Wilkin (c), Richard Hardwick, Ryan Louwrens, Carter Gordon, Monty Ioane, Stacey Ili, Reece Hodge, Lachie Anderson, Joe Pincus
RESERVES: Jordan Uelese, Cameron Orr, Pone Fa'amausili, Angelo Smith, Josh Kemeny, James Tuttle, Lukas Ripley, Nick Jooste
HURRICANES: Xavier Numia, Dane Coles, Tyrel Lomax, James Blackwell, Isaia Walker-Leawere, Brayden Iose, Du'Plessis KirifI, Ardie Savea (c), Cameron Roigard, Aidan Morgan, Salesi Rayasi, Jordie Barrett, Billy Proctor, Julian Savea, Josh Moorby
RESERVES: Asafo Aumua, Tevita Mafileo, Owen Franks, Caleb Delany, Peter Lakai, Jamie Booth, Riley Higgins, Harry Godfrey
Referee: James Doleman Assistant referees: Paul Williams, Graham Cooper
Fearless Prediction: The Aussie Highlanders to be hand-fed their taints. Canes by 28
Saturday 4 March 5:05 pm AEDT – Moana Pasifika v Chiefs at AAMI Park, on Stan Sport
PASIFIKA (1-15): Ezekiel Lindenmuth, Samiuela Moli, Chris Apoua, Samuel Slade, Mahonri Ngakuru, Miracle Faiilagi, Solomone Funaki, Jonah Mau'u, Manu Paea, Christian Lealiifano (c), Anzelo Tuitavuki, Levi Aumua, Fine Inisi, Timoci Tavatavanawai, Danny Toala,
RESERVES: Ray Niuia, Abraham Pole, Suetena Asomua, Michael Curry, Lotu Inisi, Ereatara Enari, William Havili, Henry Taefu
CHIEFS (1-15): Ollie Norris, Samisoni Taukei'aho, George Dyer, Brodie Retallick, Tupou Vaa'i, Pita Gus Sowakula, Sam Cane (co-c), Luke Jacobson, Brad Weber (co-c), Damian McKenzie, Etene Nani-Seturo, Anton Lienert-Brown, Liam Coombes-Fabling, Shaun Stevenson
RESERVES: Tyrone Thompson, Jared Proffit, John Ryan, Laghlan McWhannell, Simon Parker, Cortez Ratima, Bryn Gatland, Ngatungane Punivai
Referee: Angus Gardner Assistant referees: Graham Cooper, James Doleman
Fearless Prediction: Anyone who witnessed the MP v Drua game last week saw pure rugby joy, athleticism and sheer 'grace' expressed over 80 minutes of the best rugby experience I've had in an age. The icing on the cake? Not one penalty shot at goal all game, how's that for a statement of 'intent'. But and just like Charlie, it's a big but, the Chiefs were imperious last week and will take some stopping. I'll be cheering MP, but it'll be the Chiefs by 17
Saturday 4 March 7:35 pm AEDT – Fijian Drua v NSW Waratahs at AAMI Park, on Stan Sport
DRUA (1-15): Jone Tiko, Tevita Ikanivere (c), Samuela Tawake, Isoa Nasilasila, Leone Rotuisolia, Joseva Tamani, Kitione Salawa, Te Ahiwararu Cirikidaveta, Frank Lomani, Caleb Muntz, Tuidraki Samusamuvodre, Kalaveti Ravouvou, Iosefo Masi, Selestino Ravutaumada, Ilaisa Droasese
RESERVES: Zuriel Togiatama, Livai Natave, Kaliopasi Uluilakepa, Sorovakatini Tuifagalele, Elia Canakaivata, Peni Matawalu, Teti Tela, Taniela Rakuro
WARATAHS (1-15): Tom Lambert, Dave Porecki, Archer Holz, Jed Holloway, Hugh Sinclair, Lachlan Swinton, Michael Hooper, Langi Gleeson, Jake Gordon (c), Tane Edmed, Max Jorgensen, Lalakai Foketi, Izaia Perese, Mark Nawaqanitawase, Ben Donaldson
RESERVES: Tolu Latu, Te Tera Faulkner, Dan Botha, Taleni Seu, Will Harris, Charlie Gamble, Harrison Goddard, Ben Dowling
Referee: Jordan Way Assistant referees: Nic Berry, Angus Mabey
Fearless Prediction: See comments above and paste here re the Drua, but lets face it, they're up against the Tahs, the TAHS! Besides if that match-fixing AR (can't believe he hasn't been cited!) from the Ponies match hadn't alerted Muirhead to the cross field kick from Lonergan, the ball bounces out and the Tahs win by 1 and rightfully sit atop the charts. Tahs by 18
Sunday 5 March 2:00 pm AEDT – Blues v ACT Brumbies at AAMI Park, on Stan Sport
BLUES (1-15): Joshua Fusitu'a, Ricky Riccitelli, James Lay, Patrick Tuipulotu, Cameron Suafoa, Tom Robinson/Adrian Choat, Dalton Papalii (c), Hoskins Sotutu, Finlay Christie, Beauden Barrett, Caleb Clarke, Roger Tuivasa-Sheck, Rieko Ioane, Mark Telea, Stephen Perofeta
RESERVES: Kurt Eklund, Ofa Tuungafasi, Marcel Renata, James Tucker, Adrian Choat/Anton Segner, Taufa Funaki, Bryce Heem, Jacob Ratumaitavuki-Kneepkens
BRUMBIES (1-15): TBC
RESERVES: TBC
Referee: Ben O'Keeffe Assistant referees: James Doleman, Angus Mabey
Fearless Prediction: The match of Super Round! Unfortunately for the Brumbies BOK is in charge, the same ref last year that could not or would not award a turnover to the Brumbies no matter how long they held the pill (Happyman reckons he counted the Brumbies on the ball for an average of 3 minutes at a time and BOK still stood motionless). This will be high octane, brutal and absorbing rugby and for me it will also have repercussions for Oz rugby, Brian & the Wallabies that go far beyond this single match. Brumbies by 5
Sunday 5 March 4:30 pm AEDT – Western Force v Queensland Reds at AAMI Park, ad-free, live and on demand on Stan Sport
FORCE (1-15): Tom Robertson, Folau Fainga'a, Santiago Medrano, Jeremy Williams, Jeremy Thrush, Tim Anstee, Ollie Callan, Michael Wells, Issak Fines-Leleiwasa, Bryce Hegarty, Zach Kibirige, Hamish Stewart, Bayley Kuenzle, Manasa Mataele, Chase Tiatia
RESERVES: Tom Horton, Angus Wagner, Siosifa Amone, Felix Kalapu, Jackson Pugh, Ian Prior, George Poolman, Jake Strachan
REDS (1-15): Dane Zander, Matt Faessler, Zane Nonggorr, Ryan Smith, Seru Uru, Liam Wright (co-c) Fraser McReight, Harry Wilson, Tate McDermott (co-c), Tom Lynagh, Filipo Daugunu, Hunter Paisami, Josh Flook, Suliasi Vunivalu, Jordan Petaia
RESERVES: Richie Asiata, Sef Fa'agase, Peni Ravai, Jake Upfield, Connor Anderson, Kalani Thomas, James O'Connor, Jock Campbell
Referee: Paul Williams Assistant referees: Nic Berry, Angus Gardner
Fearless Predictions: The Communists will have collective 'JOC itch' this weekend with the return of JOC2.0 and Joc Campbell, both in the XXIII, and both returning from injury via the pine highway. I am glad to see JOC2.0 back from his extended layoff and hope he can add some leadership and rugby smarts to the Reds, for methinks they are in for a loooooonnnnngggg season and what will also likely be the last for the Padre. However the Farce cannot give another start like the did last week and after all, it was only the Rebels. The Reds will be smarting, but have too many big units still out. Can JOC2.0 steer them round? Will it be enough? Will they get parity in the pigs? Can they win? Dunno really, so I'm going a draw.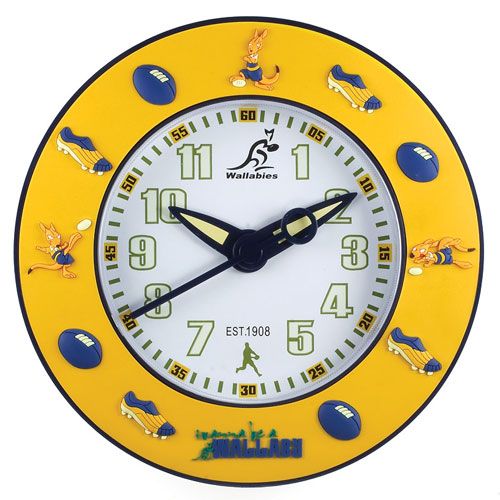 ABOUT BLOODY TIME!
That's exactly what the new law variations are about: bloody time.
Time to set a scrum, the time for a lineout, to kick for touch, a conversion, a penalty. For too long our great game has been held hostage to the team who could best slow down a game to snail's pace and ball in play periods and yes I am looking directly at you Soap Dodgers and especially you lot – The Catholics.
From a pure punter's point of view, round #1 of SRP viewing was sheer joy to behold; espn.com.au has some interesting stats that show ball in play times for SRP #1 was up by nearly 2 full minutes on 2022 season averages. That in itself is no real game changer, unless you also consider it's what the teams and officials did during the game that made the ball seem 'live' for much, much longer than it was.
One interesting/worrying stat from round one though shows the 'Kiwi derbies' with ball in play by nearly 10 minutes more than the Oz derbies. The two all Kiwi matches topped 40 minutes each, with the next best Moana v Drua. The best 'ball in play' game involving Aussies was the Canes shellacking of the Commies:
Crusaders v Chiefs 41:19
Tahs v Cheats 29:34 (bloody rolling mauls)
Moana v Drua 34:16
Highlanders v Blues 40:41
Reds v Hurricanes 33:30. 17 tries by the Canes will slow any game down
Force v Rebels 30:09 but this is deceptive. I spent 30 minutes in Perth one day and bloody hell it feels much longer.
Early doors for sure, but the 'law variations' after one round are the high colonic rugby has needed for an eternity to remove the constipation of the game. 'Fatigue' will be reintroduced, 'pace' will again be a treasured commodity as those with pace will come sniffing midfield more often, looking for weary-footed plodders to burn them.
Bravo SRP, the coaches, administrators, players and although it sticks in my throat sideways, the match officials as well, for implementation of the laws and their intent. Only one round down, but already our game is greaterer for it.
About bloody time.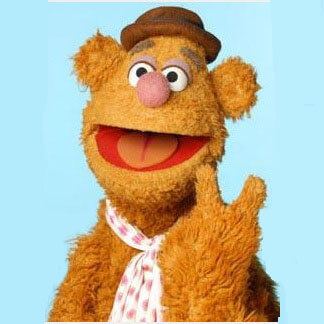 WUKKA, WUKKA, WUKKA.
In news out of those from the land of 'the long white cloud', so called because of frequent cyclonic events that hammer the Poxy Isles (see, not even God likes 'em and she's usually hard to upset), current NZ coach and 2022 holder of the 'rugby's Jabba the Hut' personality of the year award, Ian Fozzie B Bear Foster has told NZR to 'go and get Wukka'd' by announcing his resignation at the conclusion of the Nearlies RWC QF exit in France.
In news that surprises Fozzie and absolutely nobody else, the NZR announced, using words like 'robust', 'diligent' 'open' & 'transparent' that a closed-door deal had likely already been struck with South Island break-dancing sensation and the aptly named Scott 'Razor' Robinson, to take over from the man who has overseen the once feared ABs transition to little more than a touring Polynesian 'boy band'.
In a win-win for the Wallabies, the NZR has simultaneously handed back the Bledisloe after being on loan to the sheep-shaggers for an extended period and ensured an epic fail for those nearly all in black for the Festival of the Gilbert in a few months.
Fozzie is the second Kiwi coaching execution this year and say what you like, at least RA has the decency to knife you in the front, like a real friend.
Bloody Kiwis. Thank you.
FRIDAY'S GOSS WITH HOSS.
The sky is falling.
Nothing like a loig coach being appointed to the Wallabies to set the G&GR craparazzi into meltdown. I don't pretend to know a great deal about Mr Brett Hodgson, but I do know to pull off something great sometimes you need to think outside the square. I would also add that the best ever Wallabies D that I can recall happened under the guidance of one John Muggleton. What was his background again….
Drums keep beating
Whispers keep reaching the Ponderosa around schoolboy union phenomenon turned loig star turned returning union phenomenon in 2024, just in time for the FUKIRS and home RWC. OK the sources are completely unreliable and often made-up, but….
'Second Fiddle'
At first I thought it a Vatican 'how to' publication, but no. The team at planetrugby.com has an interesting article on those players who were so 'near' but yet still 'so far'. Good read. Any other players you can nominate?
Don't take my word from it.
More from rugbypass.com on North v South and speed of game from a player who would know.
Interesting.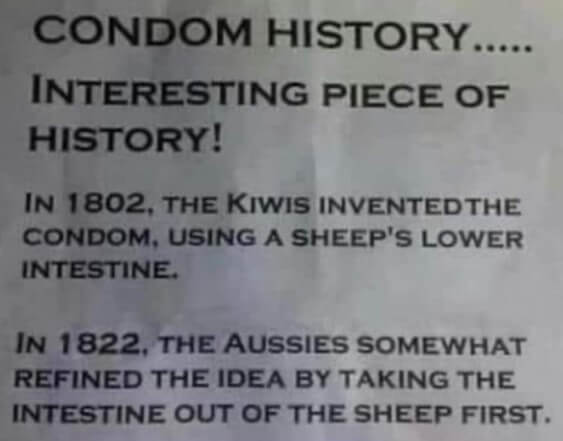 Until next week. Go the Tahs.
Hoss -out.