What's happening to rugby these days? You get carded at the drop of a hat, or indeed, at the drop of a player….
Some of these suspensions for supposed dangerous tackles 'beyond the perpendickular' are pathetic.
Now, don't get me wrong — if you tip someone up and drive their head into the turf you get what you deserve. But lifting a fellow up and dropping him on a slight angle doesn't constitute a spell in the sin bin, a red or even a white card in my book?
Sure, if it's a bit dodgy then ping the guy with a long arm but spare me the send-offs. I mean, in the Reds vs Sharks match last month Diggers didn't even drive Coetzee's scone into the turf and he cops a lagging for five weeks.
He lifted him and back slammed him but seemed to have control during the whole movement.
The Citing Commissioner actually said: The tackle was dangerous, although it appears from the footage that Ioane attempts to control the opposition player by keeping hold of him until he was brought to ground. Right….

Sure, Digger's has a bit of form but I thought he should just have been penalised, if that? The guy was smashed on his back in a great defensive tackle. He got a yellow card as well as the suspension, the former having an impact during the game. So in fact, he and the team have been doubly penalised?
As for Cooper Vuna's 'dangerous tackle' on Kade Poki in the Highlanders match which resulted in a two match suspension, well really… He lifted him off the ground and dumped him on his back. He didn't land anywhere near his head.
The law says you should control the set down but the law is an ass. These really are only penalisable offences, not white cards and suspensions.
I mean, where's all this leading to? Risk averse rugby? I know, why don't we play with crash helmets and loads of shoulder padding? Oh, someone's already thought of that?
Why don't we de-power the scrum then? That way we won't be hanging around for 15 minutes a game resetting the bloody things….
Remember the Lloyd Johansson yellow card in the Highlander's match when he tackled James Haskell. Innocuous at best. He wasn't suspended because the Citing Commissioner decided it wasn't worth it.
He said: The tackled player is lifted and then tips 'toward' the horizontal. At this stage the tackler appears to regain some control of his tackle and manages to take his opponent safely to the ground with the tackled player landing on his side after initially slowing his decent with his arm.
O.K. He lifted him toward the horizontal but then controlled the descent. So he gets a yellow card for not reaching the horizontal and controlling his set down then? When will this nonsense end?
Soft cock rugby is de rigeur these days. I mean, I don't want to keep spouting on about 'bring back rucking' et al but at least in those times the breakdown was a whole lot tidier, there were fewer penalties (because it was self policed — you got trampled and spat out if you tried to slow it down) and the ball had a habit of coming back fairly efficiently.
You've got to accept that those days are gone and inflicting a tag mark concerto all over someone's back is just not cricket any more. Nor indeed is it an acceptable OH&S practice, although in boxing you can still beat the shit out of someone until they're senseless but that's another story….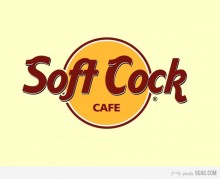 Where were we? Oh yes, pulling the maul down. Now, here we go again? O.K. is it dangerous? When it was legal to do it do you remember any serious injuries resulting from this?
Apparently it's dangerous? Mauls are pulled down all the time illegally and players are penalised.
But what's the difference between a collapsed scrum and a maul coming down? I'd suggest that in the bad old days there were a whole lot more injuries in the scrum confrontation than the maul being pulled down?
I don't know about you, but I'm sick of over-regulation. Soft cock rugby is for soft cocks….
PS As that renowned paedophile Gary Glitter used to say : Hello, Hello, It's Good to be Back!