Melbourne Rising and Brisbane City travel to Adelaide to spread the good word of NRC to South Australians.
I once had an employee who called in sick… from Adelaide. I always thought if you were actually sick you were either home or at least close to home. Turns out, Adelaide IS home when it comes to Melbourne Rising, for this fixture is technically Melbourne's home game. Perth Spirit had played a few games in Adelaide in season one of the NRC in 2014, so it is good to see teams back in the south, battling it out.
Both teams were coming off big wins; the Rising over NSW Country Eagles and Brisbane City over Sydney Rays, however, these were their first wins, making this clash a must-win for both teams if they are to make the top four and finals.
THE MATCH
From the kick-off, Brisbane City pressured Rising's line and looked strong in attack. A turnover to Rising saw Michael Ruru kick from his own 22, to find a chasing Billy Meakes who offloaded to Archie King who dotted it down under the crossbar and followed it up with a conversion.
A further try to Meakes saw Rising with a healthy 14-point start, but Brisbane hit back with a try to Con Foley off a splendid Quade Cooper pass.  Cooper's conversion had the scoreline at 14-7, but Melbourne hit back with a try to Sione Tuipulotu, taking the score to 21-7.
Melbourne was then made to defend their try line for the last ten minutes of the first half. An error by Billy Makes close to half-time where he thought time was up forced the Rising to defend some more and after multiple scrum and maul infringements, Rising's Sakaria Noa was shown the yellow card. Despite this, Brisbane was unable to break the defences and the teams went into the sheds with the Rising leading 21-7.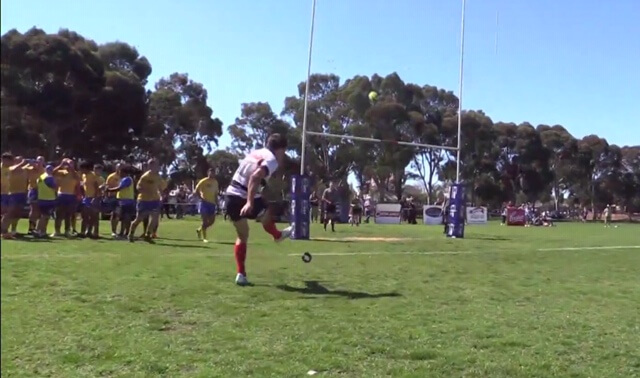 The second half started with Brisbane City on the attack and soon found themselves with seven points on the board, thanks to a try to Tautalatasi Tasi, converted by Cooper. A quick tap on a penalty saw Brisbane's Jaye Thompson stroll over the Rising try line untouched. The conversion levelled the scored 21-all, however, the Melbourne lads hit back with a try to Michael Ruru with the conversion giving Rising a 7-point lead.
It didn't last long with tries to Hunt and a second to Tasi giving City a 5-point lead. With 9 minutes left in the game, City chose to take a penalty kick (a rare sight in NRC) via the boot of Quade Cooper, which would have given City a 8-point lead… had he kicked it… which he didn't. Scores remained at 28-33 in favour of the Queenslanders. R
ising had their chances in the last minutes, but the Brisbane scrum and defence, which was dominant all game, helped Brisbane to hold on and take the W.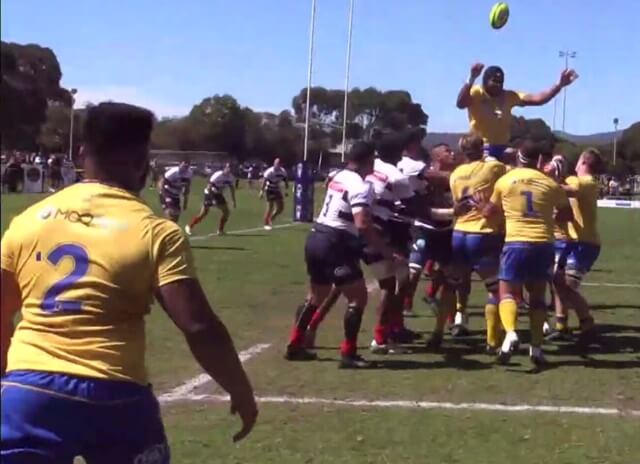 THE WRAP-UP
Melbourne Rising had their chances and a good first-half lead but didn't have the muscle to stay in front for the full 80. Brisbane City goes home with 4 points and Rising go "home" with a consolation 1 losing bonus point. Unless they win their remaining 3 games with 3-try bonus points and other results go their way, it is unlikely Melbourne Rising will see finals action this NRC season.
[one_third last="no"]
The Game Changer
The last ten minutes of the first half when City was camped out on Rising's line. It not only seemed to wear down Rising, but it also resulted in a yellow card. Brisbane dominated the entire second half and if not for some good defence by Melbourne, the score to Brisbane could have been a lot higher.
[/one_third][one_third last="no"]
The G&GR MOTM
It has to go to Reds player, the team as a whole seemed to be more consistent around the park. Quade Cooper proved why he should be back in Super Rugby (and possibly the Wallabies) with good game control and pretty good place-kicking for the many sideline conversions. However, with two tries and almost a few more, I am given the gong to Tautalatasi Tasi. The Smith brothers Brisbane City front row also deserve special mention – huge!
[/one_third][one_third last="yes"]
Rising Star Watch
Many of the uncontracted players from both teams put their hands up today. Justin Masters had another solid game for the Rising, while Con Foley and Jaye Thompson had good runs for City. For being into everything in today's game, though, Sam Wallis was the standout of the Brisbane City pack.
[/one_third]
---
THE DETAILS
Score & Scorers
[one_half last="no"]Melbourne Rising: 28(21)
Tries: King, Meakes,Tuipulotu, Ruru
Conversions: King (4/4)
Penalties: Nil[/one_half]
[one_half last="yes"]Brisbane City: 33(7)
Tries: Foley, Tasi (2), Thompson, Hunt
Conversions: Cooper (4/5)
Penalties: Cooper (0/1)[/one_half]
Cards & Citings
Noa (39″) – Multiple Infringements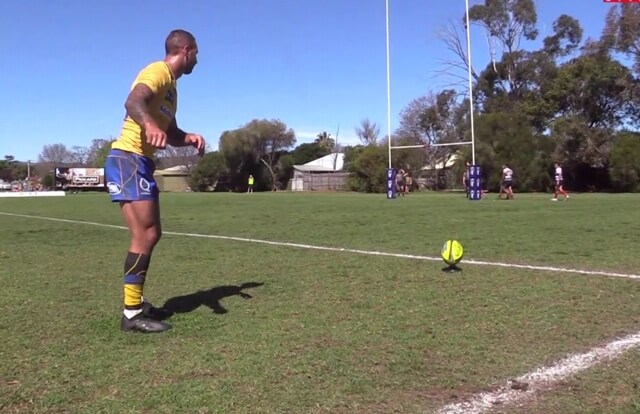 Teams
Melbourne Rising:
1. Fereti Sa'aga, 2. Anaru Rangi, 3. Jermaine Ainsley, 4. Rob Leota, 5. Esei Haangana, 6.Sakaria Noa, 7. Richard Hardwick, 8. Isi Naisarani, 9. Michael Ruru, 10. Archie King, 11. Tom English ©, 12. Billy Meakes, 13. Sione Tuipulotu, 14. Kiti Ratu, 15. Justin Masters
Replacements: 16. Andrew Tuala, 17. Mees Erasmus, 18. Lawries Weeks, 19. Will Clift, 20. Ikapote Tupai, 21. Harrison Goddard, 22. Kemu Valetini, 23.Sione Tui
Brisbane City:
1. JP Smith, 2. Moli Sooaemalelagi, 3. Ruan Smith, 4. Jale Vakaloma, 5. Nathan Den Hoedt, 6. Adam Korczyk (C), 7. Fraser McReight, 8. Sam Wallis, 9. Scott Gale, 10. Quade Cooper, 11. Jaye Thompson, 12. Matt Gordon, 13. Tautalatasi Tasi, 14. Con Foley, 15. Karmichael Hunt
Replacements: 16. Sean Farrell, 17. Josh Nasser, 18. Misioka Timotea, 19. Zachariah Moimoi, 20. Dillon Wihongi, 21. Matt Gicquel, 22. Moses Sorovi, 23. Will Eadie