Now that the NSW based teams have caught up to the rest of the competition, having completed Round 1 by playing each other on Wednesday night, we can now get a good understanding of ladder.  After a full three rounds I think we can see the best four teams of the competition sitting nicely in finals position.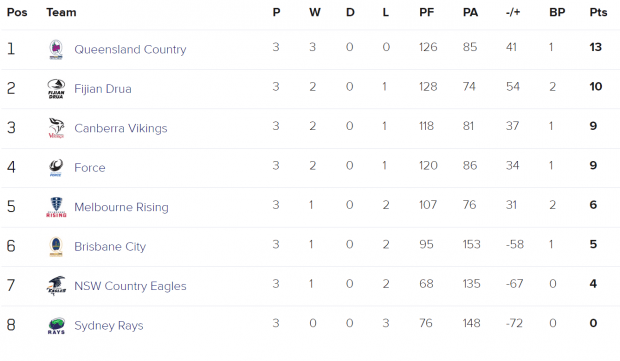 I do think the Rising can still make a strong run home, if they can put up with all of their travel. Similarly, Brisbane City have the talent, and shouldn't have much Wallaby disruption,  to finish with a wet sale and push for the play-offs.  I've seen not much in the NSW teams to think either can do the same.
MELBOURNE RISING v BRISBANE CITY (LIVE STREAMED ON FOX SPORTS)
SATURDAY 22 SEPTEMBER AT AA BAILEY RESERVE (ADELAIDE). KICK-OFF 12:30PM (LOCAL TIME – 1PM ECET)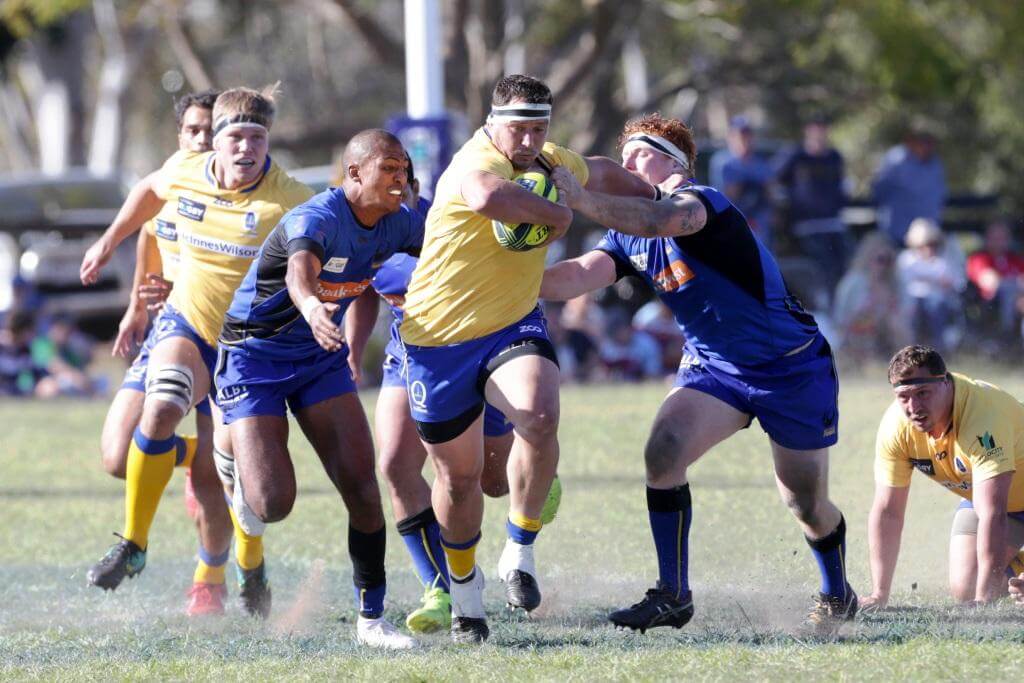 REASONS NOT TO MISS THE MATCH:
Both teams were winless last weekend and then both secured big wins over NSW teams. Those Round 3 wins can be called into question when you consider the quality of the opposition, so this round becomes make or break. Make no mistake, the losing team is out of play-off contention this weekend.  There's a big difference between sitting at two wins from four games, rather than one from four.  While the match is a Rising home game, it's being played in Adelaide. A home game advantage that could have been quite handy given their travel thus far.
In a team pretty much chockers with Super Rugby player, it's exciting to see a legit club player get a shot. Flyhalf Archie King, from the Easts club in Sydney, has started at 10 for the Rising in every game this season. After taking a little to find his groove he now seems comfortable outside a pack featuring the likes of Angus Cottrell and Richard Hardwick, combining with Michael Ruru and feeding Billy Meakes and Tom English. For me, it's what the NRC is all about.
I firmly believe that the Smith twins are the best scrummaging props in Australia. There still seems some contention around when or if either of them can become eligible for Wallaby selection but, regardless, they are plenty of fun to watch come scrum time. In fact even broader than that, their work rate across the park is astounding as they love a trundle with the pill, never shirk it in defence and don't mind the odd pilfer too.
MELBOURNE RISING:
1. Fereti Sa'aga, 2. Anaru Rangi, 3. Jermaine Ainsley, 4. Rob Leota, 5. Esei Haangana, 6. George Noa, 7. Richard Hardwick, 8. Isi Naisarani, 9. Michael Ruru, 10. Archie King, 11. Tom English ©, 12. Billy Meakes, 13. Sione Tuipulotu, 14. Kiti Ratu, 15. Justin Masters
Replacements: 16. Andrew Tuala, 17. Mees Erasmus, 18. Lawries Weeks, 19. Will Clift, 20. Ikapote Tupai, 21. Harrison Goddard, 22. Kemu Valetini, 23.Sione Tui
Form:
L L W
BRISBANE CITY:
1. JP Smith, 2. Moli Sooaemalelagi, 3. Ruan Smith, 4. Jale Vakaloma, 5. Nathan Den Hoedt, 6. Adam Korczyk (C), 7. Fraser McReight, 8. Sam Wallis, 9. Scott Gale, 10. Quade Cooper, 11. Jaye Thompson, 12. Matt Gordon, 13. Tautalatasi Tasi, 14. Con Foley, 15. Karmichael Hunt
Replacements: 16. Sean Farrell, 17. Josh Nasser, 18. Misioka Timotea, 19. Zachariah Moimoi, 20. Dillon Wihongi, 21. Matt Gicquel, 22. Moses Sorovi, 23. Will Eadie
Form:
L L W
TIP: As long as the travel fatigue doesn't kick in, I think the Rising combinations will come through with the goods. Rising by 2
---
QLD COUNTRY v WESTERN FORCE (LIVE ON FOX SPORTS)
SATURDAY 22 SEPTEMBER AT BOND UNIVERSITY (GOLD COAST). KICK-OFF 3:00PM (LOCAL TIME)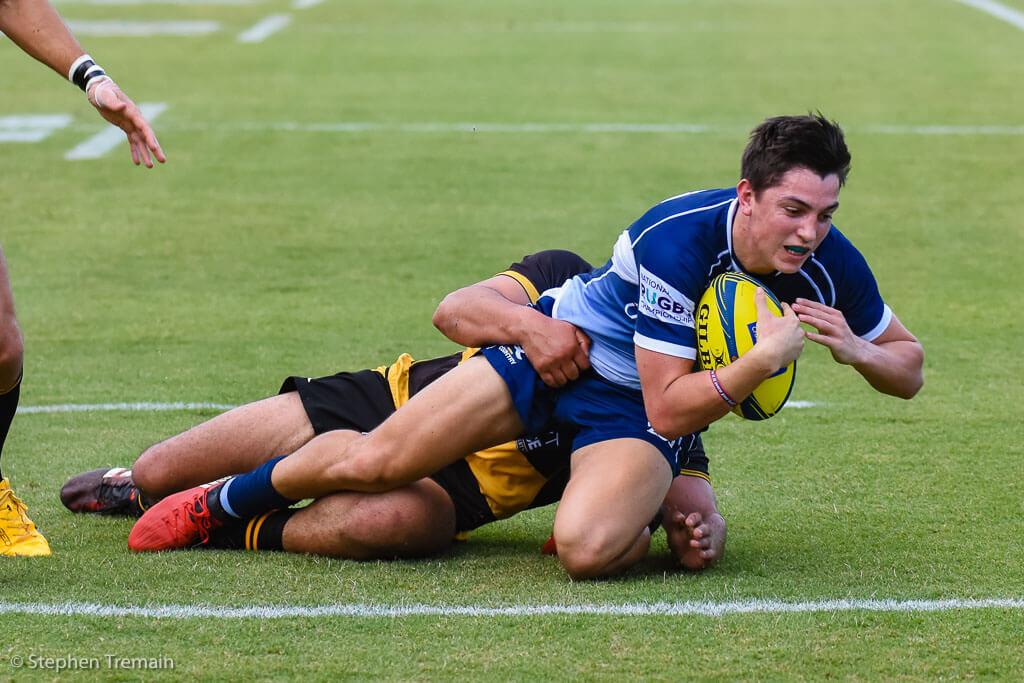 REASONS NOT TO MISS THE MATCH:
We had the battle of a couple of undefeated teams last week, when QLD Country hosted the Fiji Drua. While the Force experienced their first loss of the NRC, I don't think it belittles the significance of this game at all. The Force have been excellent so far, but came up against a Vikings team who looked to have found their mojo.  Backing up against the table topping QLD Country is a huge challenge for the lads from the west, who have based themselves in Brisbane this week. Of intrigue is that QLD Country have NEVER beating the Force (or the Perth Spirit) in the NRC. Can history be made on the Gold Coast this weekend?
It's a little cliched, and over sold, that the battle of the flyhalves can be a critical component of the match. Most likely whoever's pack comes out on top should win the battle. But this has some interest about it. Deegan is obviously the man that many are talking about. Perhaps the most likely Force player to eek his way into a Wallaby squad, he was named NRC's "Rising Star" in the first week of the competition.  Hamish Stewart has a been a promising talent for a couple of years now, but I think he played the best 10 game I've seen him play last week v the Drua with composure and kicking critical to his output. How effectively they use their team's ball will be a nice side game to the main event.
Through the days of Scott Fava, Richard Brown, David Pocock, Matt Hodgson etc etc, the Western Force have always boasted an excellent backrow that formed the crux of their on-field performances. This side is no exception.  Even with Chris Alcock sitting out this weekend, the back three look tremendous with Tevin Ferris and Brynard Stander being joined by the experienced Harrison Orr.  QLD Country have a much less experienced backrow, especially with Caleb Timu touring with the Wallabies. Angus Scott-Young has been exceptional this season and is the most experienced of the three.
QLD COUNTRY:
1. Harry Hoopert, 2. Effi Ma'afu, 3. James Slipper, 4. Harry Hockings, 5. Angus Blyth, 6. Angus Scott-Young, 7. Tom Kibble, 8. Sunia Finefeuiaka, 9. Tate McDermott, 10. Hamish Stewart, 11. Filipo Daugunu, 12. Duncan Paia'aua ©, 13. Tony Hunt, 14. Jock Campbell, 15. Jordan Petaia
Replacements: 16. Alex Casey, 17. Richie Asiata, 18. Jake Simeon, 19. MIchael Wood, 20. Harry Wilson, 21. Nuku Swerling, 22. James Tuttle, 23. Patrick James
Form:
W W W
WESTERN FORCE:
1. Harry Lloyd, 2. Harry Scoble, 3. Kieran Longbottom, 4. Fergus Lee-Warner, 5. Jeremy Thrush, 6. Harrison Orr, 7. Tevin Ferris, 8. Brynard Stander, 9. Ian Prior (C), 10. Andrew Deegan, 11. Rod Davies, 12. Rodney Iona, 13. Henry Taefu, 14. Marcel Brache, 15. Jack McGregor
Replacements: 16. Heath Tessmann, 17. Cameron Orr, 18. Chris Heiberg, 19. Leon Power, 20. Henry Stowers, 21. Issak Fines-Leleiwasa, 22. Peter Grant, 23. Masivesi Dakuwaga
Form:
W W L
TIP: QLD Country should be able to keep the momentum going despite a couple of Wallaby call-ups. Country by 6.
---
NSW COUNTRY EAGLES v CANBERRA VIKINGS (LIVE STREAMED ON FOX SPORTS)
SUNDAY 23 SEPTEMBER AT BELLEVUE OVAL (ARMIDALE). KICK-OFF 1:00PM (LOCAL TIME)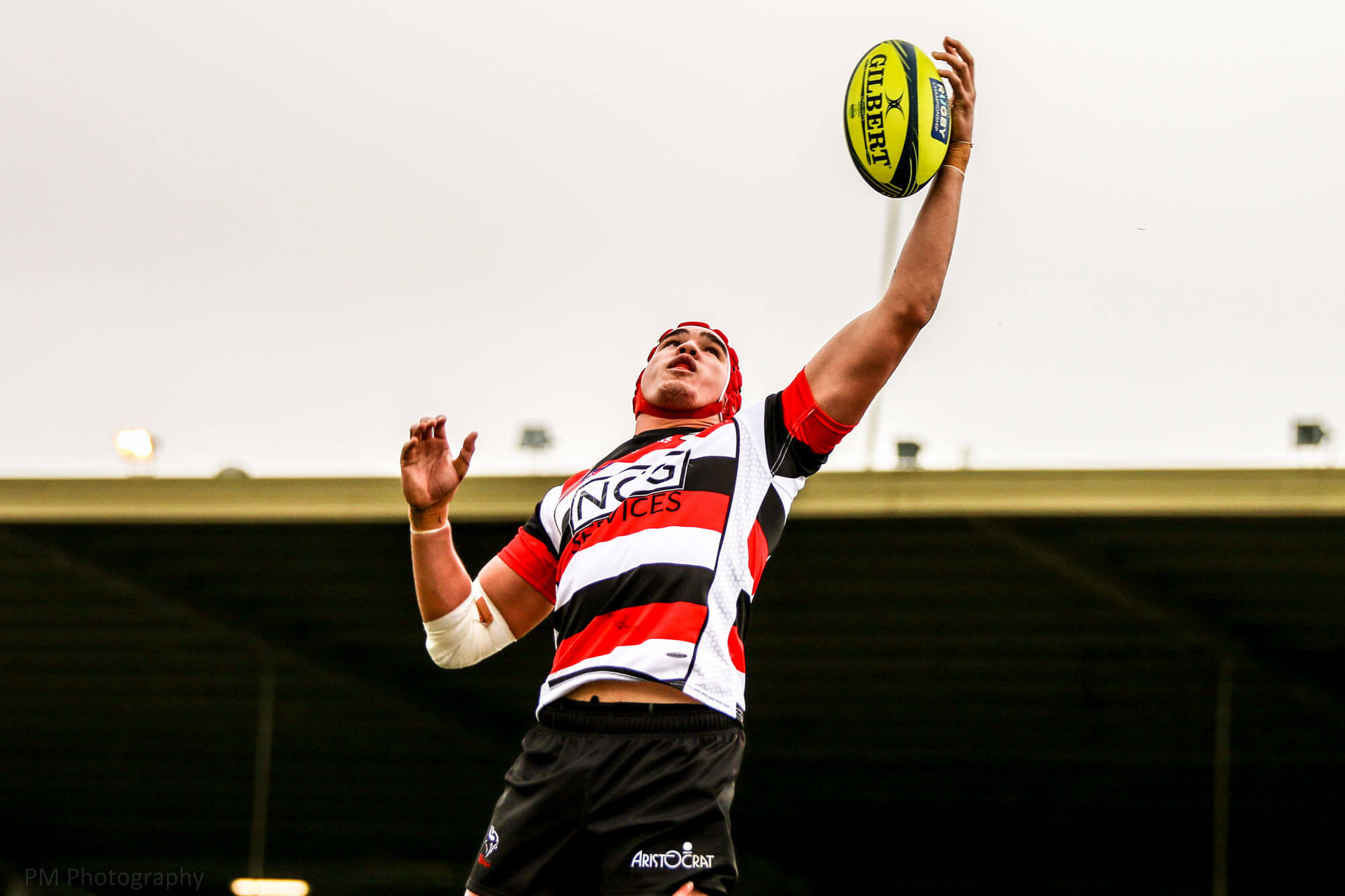 REASONS NOT TO MISS THE MATCH:
The NSW Country Eagles really have to be commended for their commitment to taking their games regionally. Once are on the round again this weekend, playing at the University of New England fields in Armidale. But what makes these trips special is the seeming buy in by the local rugby community. This weekend will be a Rugby gala day with junior rugby being played on the same field the Eagles and Vikings will battle it out on as long as a heap of other activity through the day. Hopefully it means a good crowd turns up as well.
At a time when the Wallabies have some tremendous locking depth through the likes of Adam Coleman, Izak Rodda, Lukhan Tui, Rory Arnold and the forgotten man, Matt Philip, there's a decent batch coming through underneath as well. The man putting his hand up the highest this NRC, is Vikings lock Darcy Swain. The guy looks Super Rugby ready now, yet will have to battle through a couple of Sam Carter, Arnold and Blake Enever to get there. For the time being expect him to just keep smashing his way through NRC opponents.
The Alex Gibbon story remains one of the most incredible ones I've read in the rugby community. A fan already, this just heightened my appreciation of him. I love the intensity he brings to the wing position. The passion. Well another story from Fox Sport's coverage of the mid-week game this week just added to his mythos. He basically travels from Brisbane every week to play for the Eagles, while still keeping an eye on the property he owns in Northern NSW. It's legit commitment to a level of competition that many people seem to scoff at.
NSW COUNTRY EAGLES:
1.Matt Gibbon, 2. Mahe Vailanu, 3. Paddy Ryan (c), 4. Jed Holloway, 5. Emmanuel Meafou, 6. Sam Figg, 7. Will Miller, 8. Sam Ward, 9. Mick Snowden, 10. Mack Mason, 11. Alex Gibbon, 12. Will McDonnell, 13. Seb Wilemen, 14. Jaline Graham, 15. Alex Newsome
Replacements: 16. Tom Horton, 17. Cody Walker, 18. Chris Talakai, 19. Alex Humphrey, 20. Nick Champ-Descrisepnay, 21. Denny Godinet, 22. Jack Grant, 23. Afa Pakalani
Form:
L L W
CANBERRA VIKINGS:
1. Sione Taula, 2. Connal McInerney, 3. Tom Ross, 4. Blake Enever, 5. Darcy Swain, 6. Rob Valetini, 7.Michael Oakman-Hunt, 8. Ben Hyne (c), 9. Joe Powell, 10. Wharenui Hawera, 11. Andy Muirhead, 12. Jordan Jackson-Hope, 13. Irae Simone, 14. Lausii Taliauli, 15. Mac Hansen
Replacements: 16. Josh Mann-Rea, 17. Vunipola Fifita, 18. Max Bode, 19. BJ Edwards, 20. Brodie Leber, 21. Ryan Lonergan, 22. Noah Lolesio, 23. Len Ikitau
Form:
L W W
TIP: I feel the Vikings are picking up momentum. Their pack can match and best the Force, and they should roll on from there. Vikings by 8.
---
SYDNEY RAYS v FIJIAN DRUA (LIVE ON FOX SPORTS)
SUNDAY 23 SEPTEMBER AT CONCORD OVAL (SYDNEY). KICK-OFF 3:00PM (LOCAL TIME)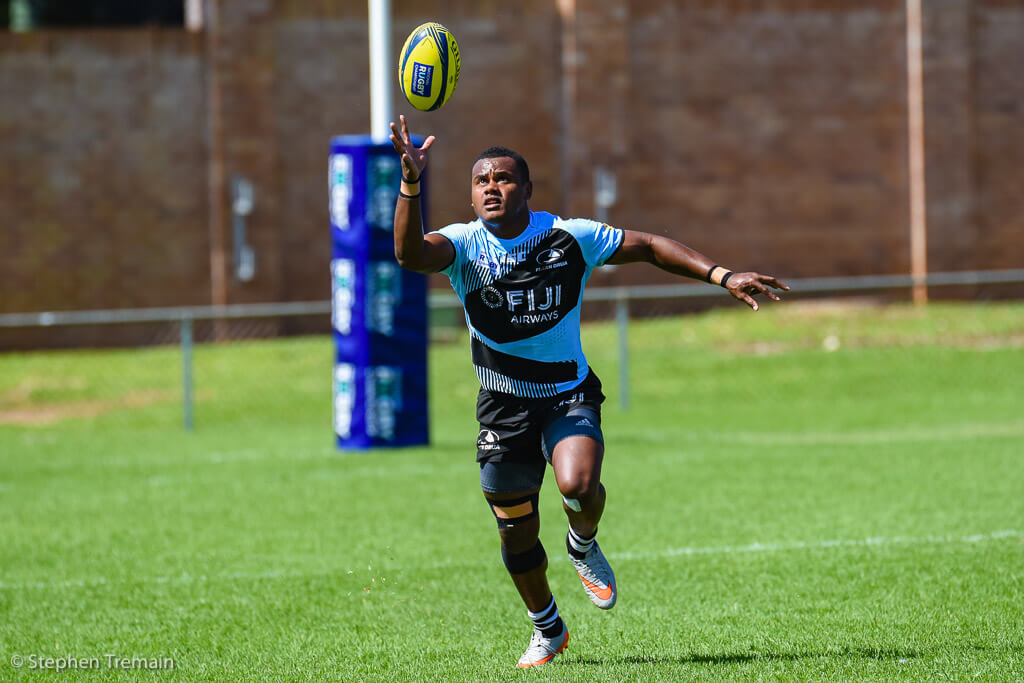 REASONS NOT TO MISS THE MATCH:
The crowd will be of particular interest for this game. More so than any NRC game in it's short history. You see the World Rugby head honchos are in town for a whole bunch of important meetings around the future of the game covering topics from the global season, player welfare, law changes and future World Cups. At some stage Rugby Australia is bundling them all onto a bus and taking them out to Concord Oval for this game.  With World Rugby underwriting the Drua's involvement in the competition it's a fair chance to see how their investment is travelling.  Let's just hope there's some other people at the game too.
So there they were, the Drua. Powering along at the top of the table. They smashed the Rising in game 1 and then double smashed Brisbane City.  The thing was though, both games were at home. They're first travel game was last week in Mackay up against QLD Country and the Queenslanders came out on top. Comfortably.  The Drua can win on the road – at least they did he twice last year.  If they are to be real contenders they will have to do better than that this year. Starting this weekend in Sydney.
For those not au fait with his performances in QLD Premier Rugby, Shambeckler Vui first caught the eye for the Aussie U20s team when he scored a legit 50m try beating at least a half dozen defenders. He's been showing that type of power running the last couple of weeks and scoring tries as well. The power he ran with on Wednesday night against the Eagles was frightening at stages.  The Rays will need every inch of that power this weekend if they are a chance v the Drua.
SYDNEY RAYS:
Team TBA
Form:
L L L
FIJI DRUA:
1. Joeli Veitayaki, 2. Ratunaisa Navuma, 3. Mosese Ducivaki, 4. Tevita Naqali, 5. Albert Tuisue, 6. Eremasi Radradro, 7. Mosese Voka (c), 8. Johnny Dyer, 9. Frank Lomani, 10. Seru Vularika, 11. Levani Kurumudu, 12. Jone Manu, 13. Cyril Reece, 14. Apete Daveta, 15. Alivereti Veitokani
Replacements: 16. Mesulame Dolokoto, 17. Eroni Mawi, 18. Alifereti Rabukawaga, 19. Peni Naulago, 20. Peni Raidre, 21. Peni Matawalu, 22. Apisalome Waqatubu, 23. Asaeli Atunasia
Form:
W W L
TIP: Drua should win this by plenty. Could be scary big. Fiji by 60