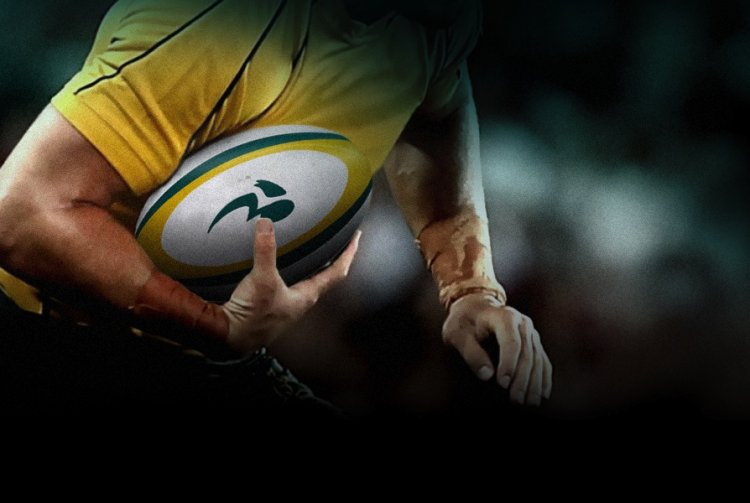 A great night for running rugby this chilly and dry evening, setting the scene for a BaaBaas spectacle as a crowd of 9,053 were treated to roughly one kick each in a truly painful spectacle at Central Coast Stadium.
Slowly moving around the field for Steve Walsh to award a total of 8 scrum penalties to the English as they outscored the Australian Barbarians 15-9 to record their first victory in the Southern Hemisphere since coach Martin Johnson retired.

In what is quite possibly a first for a Barbarians fixture zero tries were scored in the match, with the only scoring being from penalties were kicked by Olly Barclay (3), Charlie Hodgson (2) and Berrick Barnes (3).
Some scattered highlights of the match included Kurtley Beale making a 50 metre break in the first half, Tatafu Polota-Nau being massive around the field with his customary big hits in defense as well as trading some punches with English tighthead Paul Doran-Jones. Nick Cummins made himself known in the second half with some strong running, Anthony Faingaa played out of position and had an aggressive presence at the breakdown, and Lachie Turner went looking for work and impressed.
On the injury front, Tatafu Polota-Nau left the field at 42 minutes with a slight strain, though speculation is that he was just buggered after the layoff. The injury can't be too bad as he was back around the 69 minute mark to finish out the game at tighthead prop.
After having complained of hamstring stiffness prior to the match, Will Chambers left the lineup early in the match with a strained hamstring forcing a backline re-shuffle. Further details of this injury were not known to Robbie at the time of the press conference.
Pek Cowan left the field at the 69 minute mark, with the Wallabies having already conceded 6 scrum penalties. The opportunity for uncontested scrums was ripe, however Robbie remembered TPN's experience playing tighthead at club level so sent him into the fray. The nature of Pek's injury is not known at present. Unfortunately TPN's propping didn't alleviate the Wallabies scrum woes and the last two scrum penalties allowed England to take the game from a 9-9 draw to the 15-9 victory.
On the England front, half the squad stayed in Sydney as Martin Johnson thought the 70km drive too far for a team that flew over from Perth just last Sunday.