Howzit! I'm back with some advices. You should like em hey.

Dear Bakkies,
I'm a professional rugby coach who has coveted the top job in my field for the last decade. Only a few weeks ago  I finally got the job I'd been hoping  for and guess what – the team has been just as shit as it was with the last joker (and they couldn't even understand a word he said!)
Help me – how do I get out of this mess?
E from Randwick.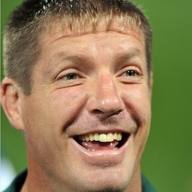 Dear E,
I must admit that you have a few problems boet.
We Saffas had a coach who was a funny little boet with a comedy moustache who was always hanging around us. I once listened to him and he said – 'There are known knowns, known unknowns and unknown unknowns'. Or something like that.
I said to him: 'The problem for you boetie is that no-one knows if you drokken know anything!' Then I gave him a lekker Bakkies wedgie. Good times.
I know this is in confidense and all, but reading between the lines, I think I may know just who you are E my broer.
You have to take a look at the Springbokke teamsheet and its very easy to recognise there are now three Bakkies to deal with, Etsebeth, Bismarckt and Flippie. They will be the ones you should target and myself is the perfect person to ask advice because I know exactly the way their brain cells work. If you take them out, the win is yours.
You have two options here.
Option een:
Your players have to harden up. You have to many soft fancy moffies like Cooper and O'Connor. They behave like criminals and can't behave like Saffers (team first) – only know about me, myself and I. Time maybe a bit short to organise a Kamp Staaldraad but this would be the perfect solution for your team. You know a hardman to teach them the real culture of team sport. Call me.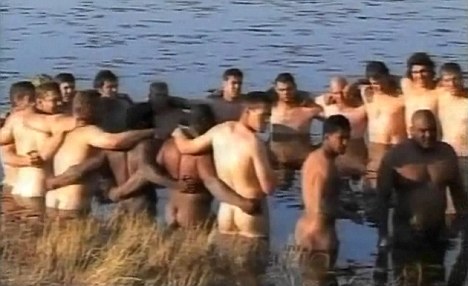 Option twee:
You need shit stirrer players like in my play days. Phil Waugh type and Nathan Sharpe. They need to make that trio of Springbok losing the plot. Remember what Waugh did to me – moffie things like blowing a kiss to me. Or what Sharpey did last year to Etsebeth. They need to "koggel" them – once they lose it they will get carded and the Test is in the bag.
To summaries, Option twee is your ticket to a win but trust me the modern Bok will come harder at you as what we use to be. If your team don't match that, it will be a very long night.
Good luck matie.
In peace, love and big game hunting.
Bakkies in France
(you need to send some of your fancy players here for a season or two if you want them to play like grown ups)