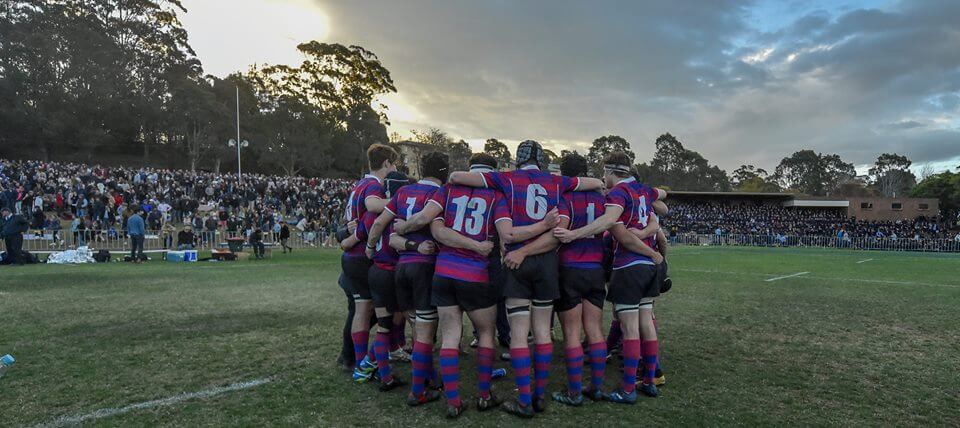 SEASON OVERVIEW
By that's_gold
In the closest comp in years, the 2018 AAGPS 1st XV Premiership was jointly won by The Kings School and St Josephs College.
In this season review, a bunch of regular writers put each school's performance under the microscope. Also, in a GAGR first, guest writer "Joker" signs off for 2018 with his assessment of how the GPS kitchens plated up this year and the lay of the land in the different tribal empires.
Coming soon, we will publish the Special Awards with the GAGR 2018 GPS Team of the Year, Player of the Year and other prestigious accolades.
But first, here are some of the highlights from what will be remembered as one of the tightest, most engaging and unpredictable seasons in a long time.
• St Josephs 'never say die' attitude saw them claim their last 2 wins in the final minute and they won 3 of their games by an average of only 3 points.
• Down 3 – 15 and seemingly gone for all money late in the first half in the final match against Scots, Kings staged one of the comebacks of the season to win 24 – 18.
• Despite losing 2 comp games, third place Scots had the best for/against record in the comp of +88.
• Equal 4th place Riverview were the only team all season to knock off Barker College – arguably the best schoolboy side in NSW.
• The other 4th place team, Newington, lost to Joeys in round 2 by 1 point and beat Kings 42 to 32 in the round 4 upset of the season.
• While the out-sized and under-gunned Shore side didn't win any games, they won everyone's respect with some gritty and commendable performances, particularly in the latter half of the season.
We hope you enjoy this end-of-season report and we look forward to bringing you more match reviews in 2019.
The GAGR GPS writers crew
Final Standings:
| | | | | | | |
| --- | --- | --- | --- | --- | --- | --- |
| School | Wins | Draws | Losses | For | Against | Points |
| Kings | 4 | 0 | 1 | 186 | 112 | 8 |
| St Josephs | 4 | 0 | 1 | 167 | 133 | 8 |
| Scots | 3 | 0 | 2 | 205 | 117 | 6 |
| Riverview | 2 | 0 | 3 | 139 | 128 | 4 |
| Newington | 2 | 0 | 3 | 154 | 189 | 4 |
| Shore | 0 | 0 | 5 | 65 | 234 | 0 |
SCHOOL REVIEWS
Shore – 6th
By Up the Guts
Shore turned to a rejuvenated coaching programme and playbook to make them competitive against some of the powerhouses of the competition. However, with a distinct lack of size and up against some exceptionally well drilled sides and talented individual players, Shore were always going to be up against it in 2018.
After some tough fixtures against Barker and Joeys in the preseason trials, a stirring performance against a Trinity side, who only the week before had beaten eventual GPS Premiers in Joeys, looked to have put the season on a better path leading into the GPS Competition.
Coming up against a strong Joeys side in the first round, who had put eighty points on them in the trial, Shore were nonetheless daunted by the prospect and, despite falling away in the second half, went into halftime with the game locked up at 12-12. Although they struggled to match the performance of the other sides throughout the season it was this sort of tenacity that marked the Shore season.
After catching a strong Kings side in full flight, Shore knuckled down and were able to execute some of the finer points of the new coaching manual. For one, their ability to hold the ball phase after phase was near unrivalled and the majority of the team's tries were borne out of the hard work of the piggies. Meanwhile some fine set piece plays, particularly in the penultimate match against Riverview, were something to savour for the loyal Shore crowd.
While the new rugby programme is a step in the right direction, it can only do so much in its first year and although there were much improved results in some of the lower age groups, it will take some time to filter through to the Opens.
The players, however, should still be pleased with their efforts with six Shore players selected amongst the GPS Blue, White and reserves. Ben Brownie (8) was the pick of the forwards, ably supported by Captain James Harding (2), while Hamish Cowan (9) directed the backline well with Digby Cooke (11) the most threatening out wide.
With a few returning 1st XV players, a host of players with 2nd and 3rd XV experience and some talented prospects emerging in the younger age groups, 2019 may well hold more promise for Shore.
Best players: 8. Ben Brownie, 2. James Harding, 9. Hamish Cowan and 7. Hamish Crafter
Newington – equal 4th
By Quick Hands
The 2018 season was very much one of development for Newington, with plenty of new boys, including some in Year 10.
The number of younger players in the squad was reflected in the trial results, which saw wins over Oakhill in the first trial and Trinity in the penultimate trial separated by heavy losses to Scots, Waverley and St Augustines, concluding with a 50-21 loss to Riverview in the last trial.
As indicated in the season preview, the Newington squad contained many talented players and the team had the capability of beating anyone, but errors and inconsistency were likely to be costly – and so it proved.
The GPS season started with a comprehensive loss to a very good Scots team. However, after the mid-season break, Newington came back as a much more formidable unit.
At Hunters Hill they scored 5 tries to 4 against eventual joint-premiers St Josephs, only to be let down by goal kicking to go down 27-28.
The next match, against Riverview, was played in the shadow of that heart-breaking loss without their injured captain Angus Bell, and this resulted in a disjointed, error-ridden performance.
Next came a truly dominant performance against the other joint premiers Kings. This was the game when it all came together for Newington. The forwards did their job and gave quality ball to the backs and the backs laid on some truly wonderful tries, which really showcased individual brilliance and a cohesive, skilful backline.
The last game against Shore was to see this form continue.
As the season progressed, we really were treated to some great rugby from this Newington team. A team in which many of the key players will be back in 2019 and will thus be far more formidable.
Best over the season were the inspirational captain and loosehead prop Angus Bell, speedster Tolu Koula on the left wing, fullback Kaeo Weekes who chimed into the backline with perfect timing and formed a terrific combination with Koula and breakaway Jacob Ratcliff who was tireless in pursuit of the ball.
Best players: 1. Angus Bell, 15. Kaeo Weekes, 11. Tolu Koula and 7. Jacob Ratcliff
Riverview – equal 4th
By honey I bogged the beemer
With a number of returning 1st XV players and quality stepping up from the 2nds and 16As, View had reason to feel confident they would be a threat in 2018.
Signs were encouraging during the pre-season when they knocked off CAS heavyweights Barker and Waverley in the trials – teams that would end up finishing first and second respectively in the Henry Plume Shield.
But their shot at the GPS title was over before it really got started, with first up comp losses to Kings and Scots.
To their credit they finished strongly with wins over Newington and Shore. Plus, in the final game of the year, they nearly spoiled the Joeys party in arguably the match of the year, losing in the final minute 28 to 25.
Several of their players made the NSW 1 and 2 sides. Also, Angus Bell made the Australian Schoolboys side, while Lachlan Albert and Matt Dutallis were selected for Australian Schools Barbarians. Congratulations lads.
Riverview will regroup during the off season and look forward to 2019 where they will once again field a strong team. Bring it on.
Best players: Angus Bell, Matt Dutallis, Will McClellan and Lachlan Albert.
Scots – 3rd
By Crackerjack
With a healthy crop of returning players with 1st XV Premiership experience, Scots were expected to feature in both Representative selections and the business end of the GPS Season.
And it did prove to be so. Just not entirely the way the Scotsmen would've expected!
Scots was a powerhouse through the Trials, defeating Stannies, Newington, Waverley, Kings and Joeys; their only mis-step a one-point loss to Auggies.
All of Scots' regular 1st XV side gained selection in one of the GPS Rep teams, and higher still, 11 made either a NSW side or Combined States, and five (Will Harris, Seb Strang, Jeremy Williams, Fred Tricks and Brett Wellington) gained Aus Schools and Aus Schools Barbarians selection.
In the opening GPS Matches, Scots were largely untroubled, besting New, 'View and Shore, banking games on a brutish, uncompromising wall of defence and a veritable blitzkrieg of attacks.
But in the final two matches, first against Joeys and then against Kings, despite leading deep into the second-half in both contests, Scots were just not able to close out against outstanding 'never say die' opposition provided by those two eventual shared-Premiership teams.
For Scots this year, the Premiership outcome did not result in what would've been their expected just desserts; such is the odd-shape of a rugby ball, and against quality opposition, the need to contest through the full 70".
Still, this Scots team, rightly, can be very proud of their season's effort, and certainly those returning in 2019 will have a renewed hunger for the contest, and respect for the ache of learning to take nothing for granted at this elite schoolboy level.
Best players: 8. Will Harris, 5. Jeremy Williams, 1. Hugo Patterson and 9. Seb Strang.
Kings – equal 1st
By no sheep jokes please
After placing 2nd in 2017 and 2016 (equal), Kings were looking to go one better in 2018 and win the comp for the first time since 2009.
Early season form indicated they had the cattle (thanks "Joker") to be a serious competition threat, but were by no means favourites.
Kings recorded trial wins against View, Knox, Stannies and Shore, but lost narrowly to Barker and Scots.
Several Kings lads were rewarded for strong pre-season performances with selection at the Nationals and recently in the Australian Schools and Barbarians sides.
Kings started the business end of the season with three straight wins – against View, Shore and Joeys.
In round 4, they lost surprisingly, but convincingly, to a fired up and on-fire Newington, with injuries definitely not helping Kings prospects.
Then, in the final round against Scots, with the premiership at stake and down 3 to 15, they wrestled control of the game and the scoreboard in the second half to record a heroic and historic victory and tie for first with Joeys.
Kings success can be put down to very skilled coaches, a powerful pack of forwards that rarely took a backward step and a jet-shoed backline, brilliantly lead by 5/8 Matt Minogue.
Kings should be very proud of their performance this season and with several players returning next year the future looks bright.
Best players: 10. Matt Minogue, 14. Joseph Suaalii, 3. Archer Holz and 7. Oscar Mitchell
Joeys
By Hunters hillbilly
Joeys pre-season form was mixed with close losses against Trinity, Barker and Scots in marked contrast to dominant performances against Marist Canberra, Shore and Knox.
In a 5 round comp, every game is a Grand Final. Joeys commenced their campaign with a dominant performance against Shore, squeaking home against an underrated Newington, before a tight loss to Kings.
The loss to Kings was an agonising farewell to the Hunters Hill faithful in the final home game of the season. Poor discipline and defensive lapses had proven costly and amends needed to be made.
A thrilling victory over Scots in round 4 proved to be a portent for the final round showdown against Riverview. Both games will go down in Joeys folk law as testimony to persistence and dogged determination to never ever give up.
The Joeys forwards while not large were well drilled, mobile and fit. Their line out was a strength all season.
The Joeys backs were very capable of damaging defence and earned a reputation for punishing opposition errors.
Joeys used their mobility as a weapon coming home strongly in all games, especially the final moments against Kings, Scots and Riverview. Support play was paramount; they trusted their ability and their team mates to be there when it counted.
2018 was a thrilling season with moments of heartbreak culminating in jubilation and joy. Congratulations Joeys on ending an 11 year hiatus to be crowned joint Premiers with the quality and worthy Kingsmen.
Best players: 8. Hugh Bokenham, 12. Vincent Creagh, 2. Julian Heaven and 10. Jude Gibbs and a special mention for 15. Nick Wilson, who became only the 7th Joeys player in the 126 years of the competition to score a try in every competition game.
JOKER'S JOURNAL
By Joker
With ovens switched off and being left to cool, the larders locked securely and secret recipes stuck into exercise books and stuffed into top drawers, we come to the end of the rugby smorgasbord known as GPS 2018.
Plenty has been on offer and served up to the faithful supporters of their varied tribal empires.
Whether it be the Wildman of Stanmore, Holstein cattle of Parramatta, Lunch Club lads of Lane Cove, Storm troopers of Bellevue Hill, bravest of Braveheart's from Northbridge or the sprightly lambs and cattle dogs of Hunters Hill, all have provided a contribution to the menu of rugby feast. Here is a summary of what they served up to us in 2018.
Shore – 6th
Like a stubborn small child continually touching a hot BBQ plate, Shore continued to try, try, try again after each painful burn inflicted.
I would call them the WD40 of the GPS for the fact is that they may take 40 attempts to crack this hidden winning formula, but they will get there in the end.
They provided the warmest smiles in the canteen, best meat pies in the GPS, passionate support mixed with good humor from the stands and unwavering courage when facing the largest of foes.
Shore will continue rowing this journey along the river of tears knowing that their persistence will pay off in the end. For this, the entire GPS continue to admire and respect them.
Newington – equal 4th
The Stanmore tribe were simply the great unknown of 2018. Each week a new recipe was wheeled out and to many it just smelt under done and confusing. Having greater consistency in what they presented each week on the field could, and should, have seen them finish higher.
Beating the Kings cattle showed a big heart, which was only matched by the size of the line waiting for a pork roll from the spit.
Newington wookies were hampered weekly by selection switches as the cooks searched for the best combination.
A decent chef will tell you, stick with what you have and let the players get used to it. Then you will see the results. Less tinkering, more thinking will see them return as formidable warriors.
Riverview – equal 4th
Success can be found by doing some really out of character things. View found theirs by being unnaturally silent this season.
Like a small piece of metal shaving falling into the pot, View made their way silently along the colon of the GPS to give a glimpse of what will be exploding for them in the future.
2018 was not going to be their year though, as they took punishment from the heavy firepower of Scots and Kings and hence these losses derailed their hopes. It was only later in the season that we saw what View could do.
Their supporters do it best. Without doubt they have the rowdiest students with the most fun and incomprehensible chants. This is a smart ploy I feel. View want you to think they are loonies when really, they are not.
Beware the wolves in clown's clothing.
Scots – 3rd
The Eastern Empire started the season with its usual display of hair styling in the bright reflection of the GPS shield. So confident one would say they were even thinking of bolting it onto the walls of the Principal's castle as it gazed down upon other GPS schools.
Scots were indeed impressive, strong, fast, built like terminators fresh off an assembly line. They had pedigree coaching, phenomenal support but had one weakness. Their ability to adapt their game.
Later in the season the Bellevue boys game plan started to crack. Joeys and Kings were not playing by the usual rules, which annoyed them, as Scots "wrote the new rules" over these past five years.
Collision, size and brutality were everything to them. Smarter schools knew otherwise and exploited this tactical frailty.
Scots will learn, Scots will regroup and Scots will be back.
Kings – equal 1st
As similar Kings are to the Empire of the East, they had some things on their menu that made them stand out.
Much is said about finding pleasure in the simpler things in life. Kings never had to call in the caterers from Russia when perfectly good produce could be sourced locally. No need to genetically modify your stock when you have the best grazing pasture in North Parramatta.
Kings went about their business with quiet efficiency only once taken by surprise by the Wookies of Stanmore.
Having disposed of those noisy Catholic twins and humanly putting Shore to the plough, they then faced their physical equal in Scots. Many pundits thought the Eastern Empire would win this but no.
Kings are a shrewd team, well coached, well drilled and like Aristotle (loose head prop for Thessaloniki Lions), great thinkers in the game. They showed what a combination of brains and brawn could achieve this season.
Does one see an empire building in the west?
Joeys – equal 1st
When you have the weight of history and the longest drought on your shoulders it can create enormous expectation.
The Joeys team of 2018 were similar to what had come before. Fast, fit, aggressive but alas, slight in stature.
At seasons early dawn, it showed with loses to their CAS cousins that Joeys may struggle against the bigger herds in other paddocks. These loses though did Joeys a favour. It taught them that playing size-based rugby won't work and they must do something about it.
The old recipe was torn from the book. New ideas and ingredients were needed. Even the after-game supper was updated with the dodgy sausage rolls given the boot. Joeys had to think, how do we maximize our best assets?
And so, it dawned upon them. We run, run, run and run the opposition into the ground. Holstein cattle, Wyvern Dragons and Imperial walkers can't run all day, but blue heelers and big red kangaroos can.
And hence in the shadows of the evening twilight, a Joeys boy ran, caught the ball, passed to another running cattle dog who dove over and broke the drought.
Long may it rain.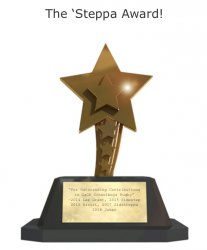 2018 AAGPS REVIEW – SPECIAL AWARDS
The GAGR GPS writers have added some special awards to the main AAGPS Season Review.
Included this year are some individual awards, Team of the Year and the 'Steppa Award – for outstanding contribution to GAGR schoolboy's rugby.
Voters: "that's_gold", "Up the Guts", "Quick Hands", "Crackerjack", Hunters hillbilly" and "Rod Skellet"
PLAYER AWARDS
Player of the Year: Vincent Creagh (Joeys)
Most Valuable Player*: Will Harris (Scots)
Rising Star: Joseph Suaalii (Kings)
Match of the Year: Riverview vs Joeys – Round 5 (18/8/2018)
Try of the Year – team: Final Joeys try to beat View on the bell in the final game of the season to ultimately claim a joint premiership
Try of the Year – individual: Kaeo Weekes (Newington) versus Scots Round 1- 22/6/2018
* Based on contribution to the team.
TEAM OF THE YEAR
GAGR Writers 1st XV
1. Angus Bell# (Newington)
2. Will McClellan (Riverview)
3. Archer Holz (Kings)
4. Hugh Bokenham (Joeys)
5. Jeremy Williams# (Scots)
6. Brett Wellington# (Scots)
7. Ben Robson (Scots)
8. Will Harris# (Scots)
9. Nicholas Murray (Joeys)
10. Matt Minogue# (Kings)
11. Joseph Suaalii (Kings)
12. Vincent Creagh (Joeys)
13. Angus Bell# (Riverview)
14. Fred Tricks (Scots)
15. Johnny Connolly (Kings)
# Also selected in 2017 GAGR Team of the Year
Honourable mentions
There were some positions where the voting was close and we thought it appropriate to make honourable mentions. They include:
2. Julian Heaven (Joeys)
7. Oscar Mitchell (Kings)
9. Seb Strang (Scots)
10. Jude Gibbs (Joeys)
15. Nick Wilson (Joeys)
Also, further congratulations to Nick Wilson who became only the 7th Joeys player in the 126 years of the competition to score a try in every competition game.
THE 'STEPPA AWARD
2018 Winner – "Joker"
An Award for 'contributions made' during the season that go well above and beyond anything that might be described as being merely 'normal', and which records a broader 'thank you' to the recipient for having made the Forum, the Blogs, the debates, the banter, the bemusement and the participation on the GAGR schoolboys threads, all the merrier, informative and more interesting.