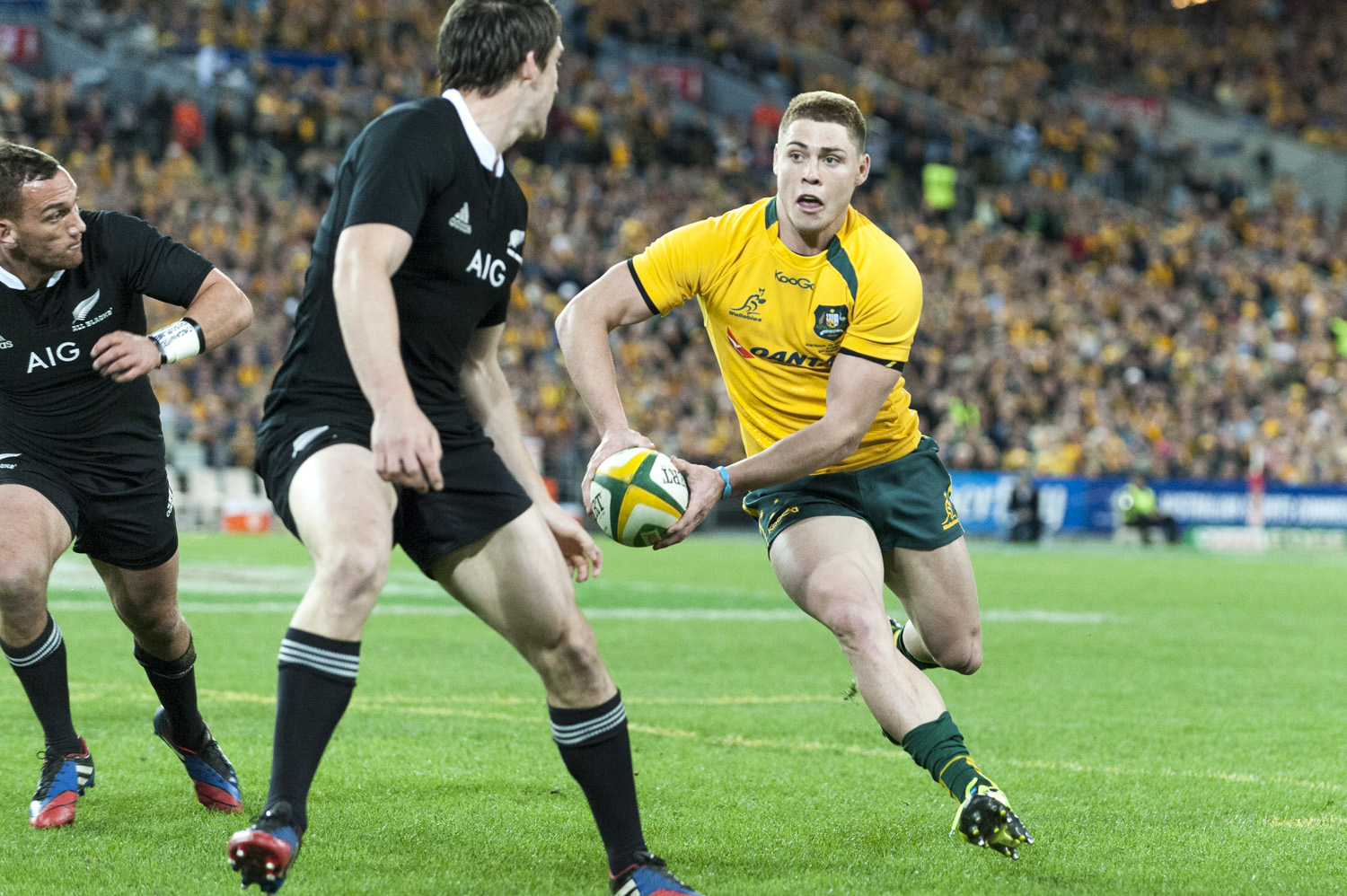 So I have sat down and watched the replay, and it has been quite revealing. Here are 12 things I noticed:
1. The game was closer than the scoreline suggested. But ultimately it was two ten-minute periods that cost the Wallabies. We worked really hard to get back from the early try, and had our nose in front at 12-10. Ten minutes later we are down 22-12. We worked back well from that to narrow the margin to just three, at 22-25. Ten minutes later it's 22-37 and you can kiss the game goodbye. In the remaining 60 minutes we were playing well and in the ascendancy for large periods. But you can't afford to switch off against the Kiwis, even for a few minutes.
2. We didn't play too badly. I used the term 'Wallaby shite' in my heading in the match report, which I now regret. It wasn't shite. It wasn't great either, but we were well in the game for the first 55 minutes or so, and then looked good in the last 15. Just those ten minute periods.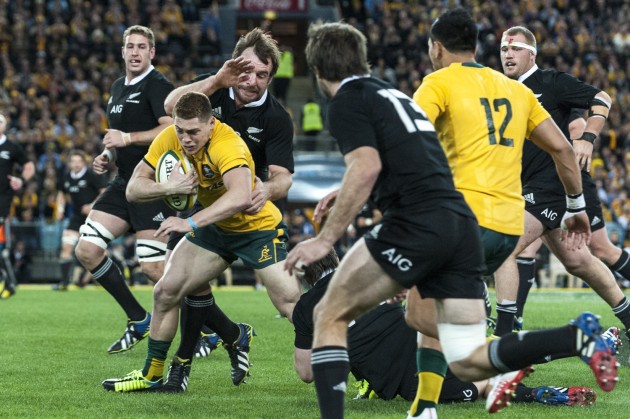 3. We lost the game between numbers 6 and 10. The All Blacks comprehensively outplayed us in the backrow and halves. Only Michael Hooper can hold his head high. We were too often beaten to the ruck, and looked very static in attack.
4. Matt Toomua was poor. I really wanted him to be great, and still think he might be. But the fact is he was very poor. I am pretty sure he never took the ball into contact. Or even looked like taking the line on. Not once. He just shovelled. The fact is that was equal or worse than anything JOC did in the Lions series. It was his debut against the All Blacks, so I am going to cut him some slack. He will be back. But we looked FAR better when Quade Cooper came on, and he should start next week.
5. JOC's defence was (almost) fine. When I said that JOC had a good game, I copped a pasting from the peanut gallery. 'His defence was atrocious' they said. 'The All Blacks scored four tries on his wing' they said. So I watched the game again. And I watched JOC very closely. And… I thought he was fine. Yes he made an early mistake coming in against Aaron Cruden which gifted Ben Smith a try (although it did take a peach of an offload from Cruden). But from then on in he was almost flawless.
His actions in Richie McCaw's try were OK- he was forced to cover infield as Hooper and Horwill were tied up at a ruck. If he doesn't come infield the ABs score on the inside. As it was they used their numerical advantage to score in the corner. But JOC is an easy target. The fact is he was very good in attack, our best looking back with the ball in hand. He should start at  No. 15 next week.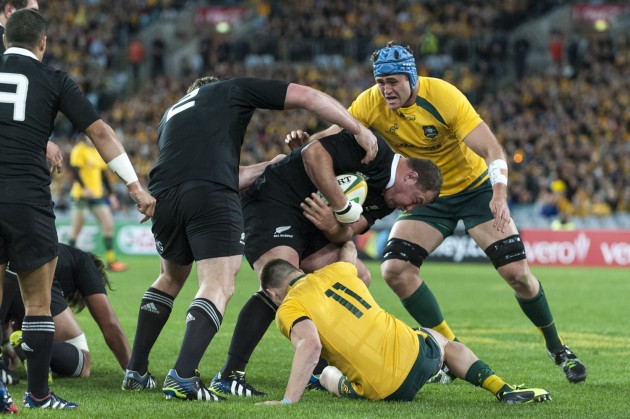 6. Jesse Mogg had a bad game, not a shocker. At the ground I thought he had a shocker, one of the worst games I had seen. On watching the replay I have softened a bit. He was bad, sure. But a few of his errors were defendable. Ultimately he might not be ready for Test rugby yet – he is soft in contact and lacks the composure needed at the very top level. His frantic pass to nobody after his near-linebreak is a prime example of this. His trademark kicking game was also sadly MIA.
7. Rob Simmons played well. I was harsh on him in my match review. It is hard to sum up a game cogently in the 15 minutes or so you have to write a match report after the full time whistle is blown. Sometimes you have a few moments which stick in your head that affects your view of a player's performance – for me it was a silly penalty in front of the sticks, and a no-look pass to Aaron Cruden. But those were really his only two errors in what was a very polished display.
8. Tight five were OK. Did the basics well, though I would have liked to have seen a bit more punch in tight. Scrum was good, lineout was good. Gave the backs and backrow a good platform, which was sadly not used.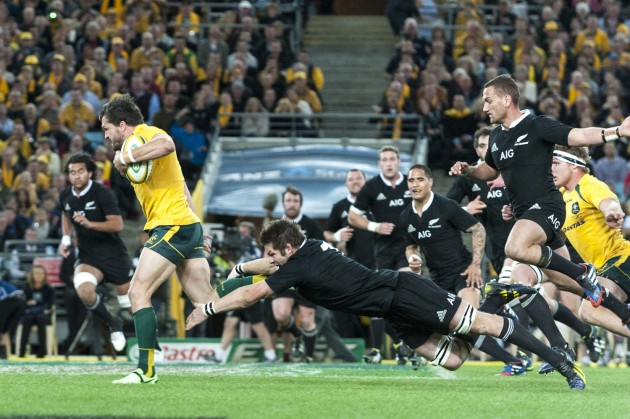 9. Hugh McMeniman was invisible. Just didn't have any impact at all. The only thing I saw him do was miss a soft tackle on Kieran Read. Mowen wasn't much better. Not sure what the answer is though, maybe Scott Fardy or Ben McCalman.
10. Craig Joubert is a very good referee. Had a great game, didn't make a dud call all night. Well played.
11. There is plenty to work with here. I reckon this has the makings of a very good team. A few changes, a few guys return from injury and we will be looking good. But we will need to be good to beat the Boks.
12. Changes I would make for next week. Mogg out, with Cummins to the wing and JOC to fullback. Toomua to the bench, Cooper in. MMM to the bench, Fardy in. Simple. We'll win by 30.
What did you pick up from last night's game?
Photos courtesy of Tim Anger Photography