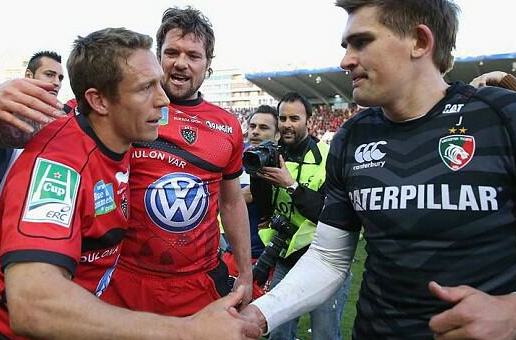 Here's our daily round-up the hot Aussie and international rugby news.
By the way, you can get these stories straight to your email inbox each morning by subscribing to our list here:
---
JONNY DECLINES
There isn't much news on the Lions tour front at the moment, save for Jonny Wilkinson's pencilling himself in for a spot in the armchair. Nonetheless, as The Guardian reports, he was in great form for Toulon against Leicester this weekend past: 'six kicks from six from the tee, three of them from wide out on the left and close to the touchline, plus the killer drop goal, right-footed just like in Sydney in 2003, with 40 seconds to go and a series of crunching tackles'.

FOX SPORTS AN OPINION
Over at The Daily Terrorgraph, Jamie Pandaram has invited All Blacks selector Grant Fox to opine on what's up with the standard of Australian rugby in 2013. In brief, Fox says 'no third tier competition'. On that subject, if you're watching Saturday's Shute Shield match between Southern Districts and Eastwood at ABC iView, pay attention shortly after half-time when Stephanie Brantz interviews ARU Chairman Michael Hawker. Hawker says he doesn't like to hear club rugby called the 'third tier'; he sees it as Australian rugby's core product.