Today's Rugby News has Hooper considering his post-Super options, Cron encouraging Folau Fainga'a to ease back on the BS, Aaron Mauger to step down from coaching Moana Pasifika and NZ Sevens players accused of "gamesmanship".
Hooper to play last Super game in Sydney next week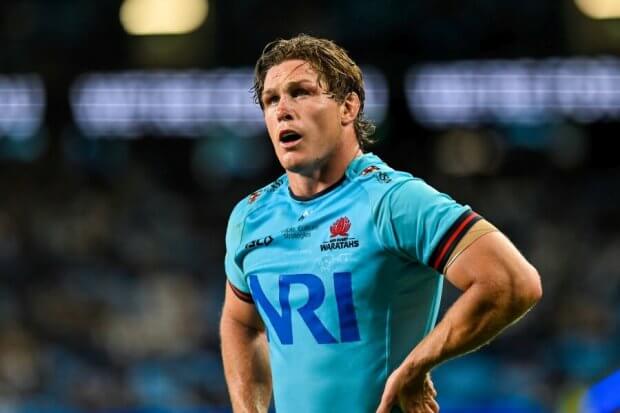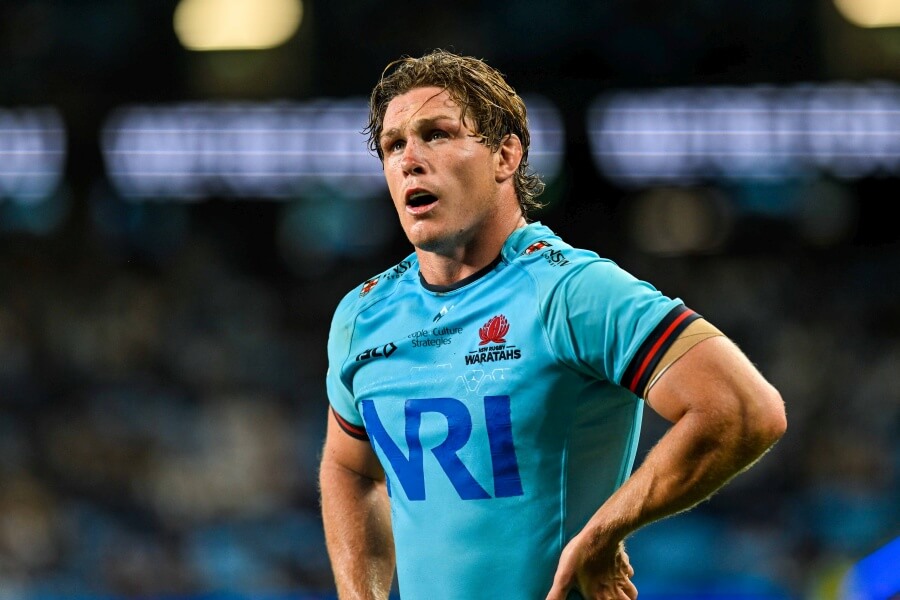 The SMH reports that 31 year old Michael Hooper is nearing the end of a five year contract and has informed NSW Rugby he will not be continuing in Super Rugby. That means the Waratahs' tight clash with Moana Pasifika on Saturday week at Allianz Stadium is almost certainly Hooper's last game at home.
The sixth-placed Tahs are still a remote chance of finishing in fourth and hosting a quarter-final, but the G&GR statistics boffins surmise Hoss was more likely to win the Miss Hunter Valley beauty pageant.
Waratahs bosses are quietly preparing to pay tribute to Hooper at home next week with a modest post-game presentation, and will market the game as a chance for NSW to farewell the man who has played 139 games for NSW since 2012, and skippered the team to the second-best Australian Super Rugby title win of the early 2010s.
Hooper is apparently considering four options: retirement, playing in France or Japan, or pursuing a stint with the Australian sevens team and the chance of becoming an Olympian next year. "It would be cool wouldn't it?" Hooper said. "Seeing Samu and the guys represent your country at an Olympics, that's pretty special. But I honestly don't know if I could do it athletically."
Australian sevens performance manager Scott Bowen said Hooper had the speed and athleticism, and predicted would be "outstanding" for the team given his leadership and experience.
Cron not delighted at Fainga'a pot-shots at Donkeys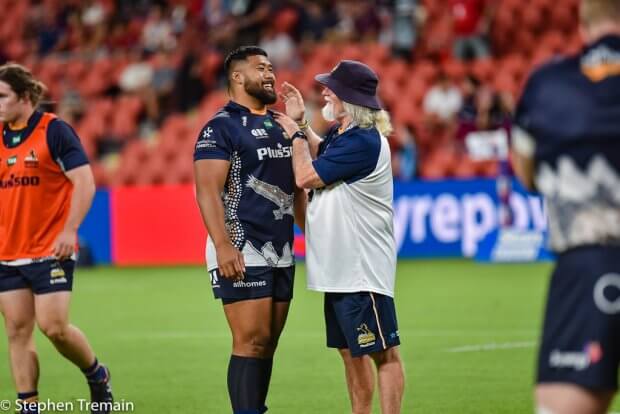 Pravda reports that Western Force coach Simon Cron was startled when he heard about Folau Fainga'a's pre-game comments about his former Brumbies teammates. The Brumbies stood down eight Wallabies stars for Saturday night's clash with the Force as a feature of east coast arrogance Rugby Australia's World Cup resting policy.
The decision to rest them all at once backfired as the Force secured a vital 34-19 win, with the result dropping the Brumbies to third on the table ahead of their home clash with the ladder-leading Chiefs (who have only lost to the Reds, in New Zealand and everything, which, if you think about it, makes the Reds the best team).
Wallabies hooker Fainga'a, who spent five seasons at the Brumbies, said in an entertaining pre-match media conference the mass changes meant the Canberra-based side were sending over the "little puppies" to allow the "big dogs" to rest at home and get their necks massaged.
He also took a series of light-hearted pot shots at individuals within the Brumbies' team. "I think that's Folau having some fun with his friends and giving his coach a small heart attack, because I prefer not to load a gun for people to shoot at you," Cron said. "I think that will be the end of those bullets. Folau has been there for six years. Even though he's throwing darts, they are all his friends. So he was probably having a little bit of fun with his friends. He's that kind of guy. They will be laughing and messaging him. But I did call him afterwards to have a quick chat about life. And I just reminded him that he's put a bullseye on his forehead, so he better show up ready to accept the bullseye and go at it. To his credit he did."
Aaron Mauger to leave Moana Pasifika at end of 2023 season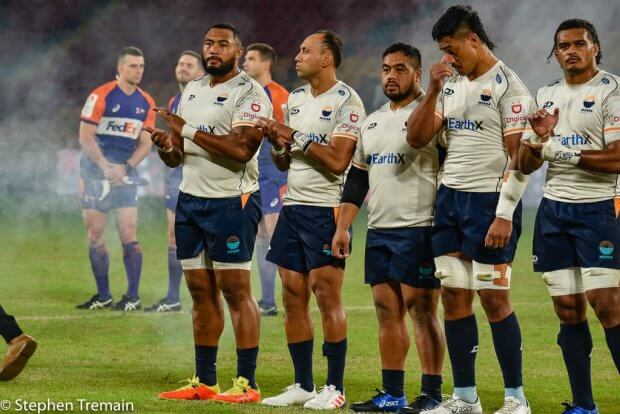 Ruck.co.uk reports that MP Head Coach Aaron Mauger will leave the club at the end of the 2023 Super Rugby Pacific campaign. Mauger has been with Moana Pasifika since the club's 2022 Super Rugby debut, but has decided to step down from the role to prioritise his family. The former All Blacks and Leicester Tigers centre underwent the task of taking the reins for Moana Pasifika's first Super Rugby Pacific campaign, when the side was introduced to the competition along with everyone's second-favourite Aussie team, the Fijian Drua.
Moana Pasifika finished bottom of the table in their first year, yet Mauger did see his side record famous 'first-ever' victories over the Brumbies and the Hurricanes. The side have had another tough season for the 2023 Super Rugby Pacific campaign, having failed to record a win so far in 12 out of 14 rounds.
Moana Pasifika's chair La'auli Savae Sir Michael Jones, on behalf of the Board, expressed his gratitude to Mauger's time with the club. "We accept Aaron's resignation and understand his decision to prioritise his family. We thank him for his dedicated work as Head Coach, both in establishing the rugby management team from its inception and developing a roster of largely inexperienced players, with half the team having never played in a Super Rugby match prior to joining Moana Pasifika. This accomplishment is especially notable considering the disruptions posed by the Covid-19 pandemic and subsequent storm weeks last year, and a tough 2023 season. Aaron's unwavering professionalism throughout his time with Moana Pasifika in steering our waka has been commendable."
NZ Sevens accused of 'gamesmanship' in QF win over France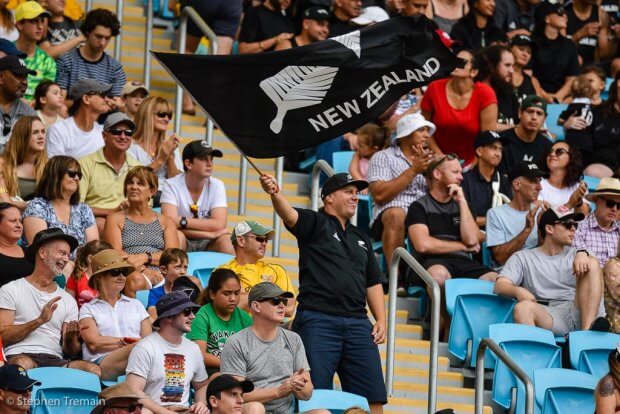 "We can all be a rittle sneaky sometimes" according to stuff.co.nz
The series-winning All Blacks Sevens side have been accused of 'sneaky and blatant gamesmanship' after a controversial quarterfinal win in London at the weekend.
New Zealand defeated France 19-17 to make the last four of the tournament, with France's goalkicker Thomas Carol 'timed out' by the match officials when he failed to take a conversion attempt which, if successful, would have sent the game into extra-time. In the World Series Sevens games, the goalkicker has 30 seconds (playing time) from the time the try was awarded to drop-kick the conversion. But the baguette-munching, beret-wearing Carol claimed he was hindered by All Blacks players walking in his way as he prepared to take the kick.
Per the laws of the game, all opposing players [must] immediately assemble close to their own 10-metre line. "He's complaining the New Zealanders were walking all in his way – and he's probably got a good argument," said TV commentator Rikki Swannell. As he readied himself for the kick, Carol pointed out to the referee that four New Zealand players were slowly walking back after France scored the try and were in his way.
Fiji beat New Zealand in their semifinal, ending a 24-game NZ winning streak.