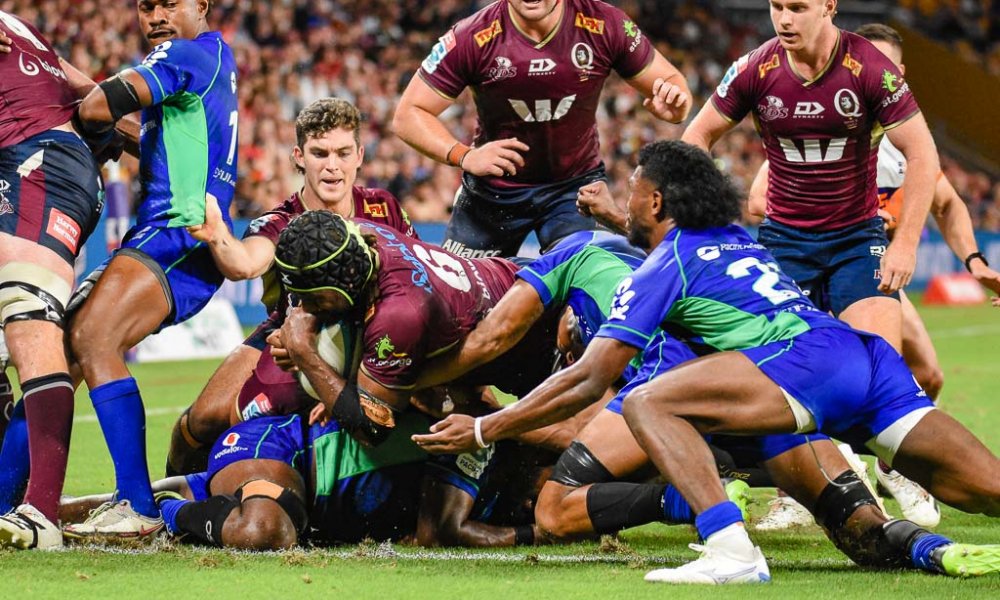 Wednesday's Rugby News sees Scott "Stanley Knife" Robertson get the Nearlies gig post World Cup, a new global tournament from 2026, the Tahs reflect on their start to the season and Paul Smith expects more diving in rugby.
NZR appoint Robertson as next coach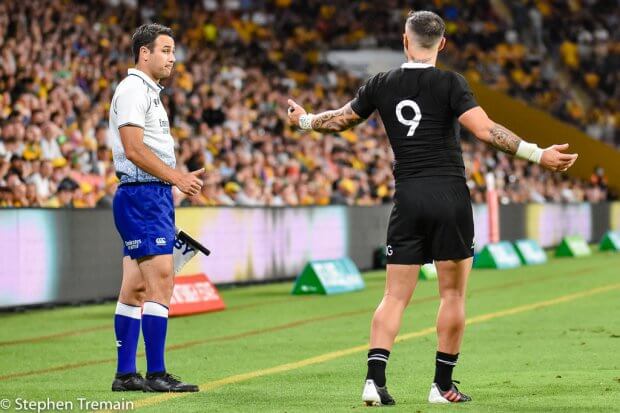 Bloody Everyone Reports that New Zealand Rugby has named Scott Robertson as Ian Foster's successor, with the 48 year old to take charge of the All Blacks after the Rugby World Cup later this year. The Crusaders coach has signed a four year contract which will run from the start of 2024 and take him through to the end of the 2027 World Cup.
NZ Rugby were tight-lipped on the other candidates involved in the process, but it's known Robertson got the job ahead of current Japan head coach, and former Highlanders mentor, Jamie Joseph, who presented a formidable alternative in tandem with his highly rated assistant Tony Brown.
Robertson shrugged off his lack of international experience as a factor. "It was one of the questions," he said of his interview process. "My answer was around continued success compared to international experience, and the balance of the two, and bringing that success with me, the formula, how I've done it, and the selection and relationships I've built. I also gave examples of people who have done it without international experience and come in and been successful straight away because of their continued success."
As All Blacks player #974, the loose forward laced up in 23 Tests for New Zealand from 1998 until 2002. He earned the nickname "Razor" on the pitch for scything down opponents with his tackles and his record as a coach is just as sharp.
After hanging up his boots, Robertson learned his trade by helping junior club Sumner, based near his home in the seaside suburbs of Christchurch, winning promotion in the regional Canterbury leagues. Robertson recently said that he loved cutting his coaching teeth by helping the amateur team of tradesmen and builders improve and enjoy their rugby.
He polished his skills as an assistant coach at his former provincial team Canterbury, eventually filling the head coach role. In June 2016, Robertson made the step up Super Rugby when he was put in charge of the Canterbury Crusaders with instant success, leading the struggling club to six straight Super Rugby titles since his debut season in 2017.
Like Poochie the dog from The Simpsons, it's not unusual to see him skateboarding to the beach with a surfboard tucked under his arm. "I'm lucky that I can surf before going to work," he recently said. Having missed out to Foster in 2019, many in New Zealand rugby feel this is Robertson's time to coach the All Blacks.
North v South biennial tournament from 2026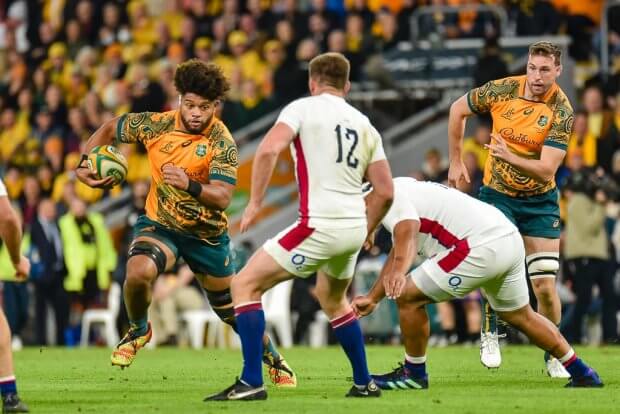 Rugby365 reports that, from 2026, a new North v South tournament will take place every two years and consist of two groups of six teams.
One group will consist of the existing Six Nations teams and the other group will consist of the Rugby Championship teams with Japan and Fiji expected to join them. The Northern Hemisphere teams will face three Southern Hemisphere opponents away from home in July. It would mean the traditional July tours. The return fixtures will take place at the home venues of the Northern Hemisphere teams in November.
The top team from each group would meet in a Grand Final. A promotion and relegation format could also be introduced in 2030 to allow teams like Georgia, Samoa and Tonga a chance to compete when New Zealand and/or South Africa can't cut it.
The new competition would also mean the Six Nations will be "ring-fenced", which would end speculation of the Bokke joining that competition. The report also revealed that the British and Irish Lions tours will not be impacted by the new tournament.
Tahs take good hard look at themselves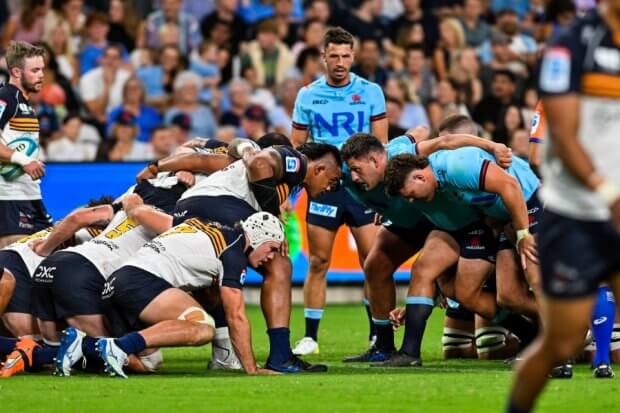 Perth Now reports with a heavy heart that the Waratahs are taking stock of their slow start to the season. Dejected Waratahs captain Jake Gordon called on teammates to look in the mirror and take accountability for their individual errors after last Friday night's 34-17 loss to the Hurricanes in Wellington.
Izaia Perese, the Waratahs' player of the year in 2021, has done just that, candidly conceding "I need to pull my finger out. Look, I definitely haven't hit where I want to be but I just need to be more patient with myself," the centre said on Tuesday. "It's been a slow start but hopefully it will come in games. There's no 'why'. I just need to pull my finger out. Everyone, when it comes to effort and caring and wanting to win, it's there. It's just getting the chemistry right."
Back-rower Lachie Swinton said every player across the board had put their hand up during Monday's brutal review of the Tahs' third loss from four starts this campaign and admitted to being below their best. "Lads put their hand up but that can only get you so far. We can't use it as an excuse anymore," Swinton said. "But it all does start with making yourselves accountable and then holding each other to that. Just lapses in concentration." Swinton added, before spotting something out the window.
The Waratahs return home on Friday night to host the unbeaten table-topping Chiefs, with bookies summarising the Tahs' chances via one rude word.
The crunch match against the Chiefs is the second in a double-header, with the NSW Waratahs Women up against the Western Force in the opening game of the 2023 Super W season. With the second-placed Brumbies in Canberra to follow in round six, the next two games loom as season-defining for the Waratahs.
"Prepare for more diving in rugby"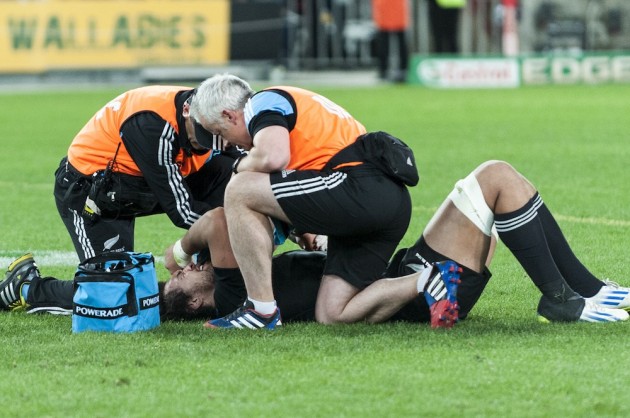 Paul Smith of Rugbypass says we should prepare for more diving in Rugby. Extract below. Check out the original column for examples and anecdotes.
"I have never been very comfortable with the ingrained snobbery with which many rugby fans look down upon their football counterparts. [Embrace it mate!] This whole 'we know how to behave in rugby' thing along with the 'thugs game played by gentlemen' line has always to me overlooked huge historic and cultural differences which exist between the two sports – certainly in England and I suspect also elsewhere in the world."
"But despite this few would dispute that the pre-1995 amateur version of rugby union in this respect had some marked differences to its round-ball counterpart or that in leaning heavily on the so-called 'spirit of rugby' and 'rugby values' our sport's governing bodies have tried to cling on to that essence in the professional age. But in the same way that calling the referee 'sir' and accepting without question his law book defined status as the sole judge of fact and law has gradually become a relic of the past, does the arrival of diving/simulation represent the removal of another layer of rugby's traditional values?"
"At the root of all this is the introduction of first red and yellow cards in the late 1990's then the arrival of the TMO and citing commissioner. With it being so much easier to get a red card – even for an unintentional act – unfortunately it is inevitable in the dog-eat-dog world of professional sport that players and coaches will seek to take the opportunity to reduce their opponents' numbers whenever an opportunity presents itself. After all, how often does a team that plays with 14 players for a prolonged period manage to win?"
"…diving is now such an accepted part of football in every corner of the globe that a yellow card may be shown for simulation. Might rugby union be heading in the same direction?"