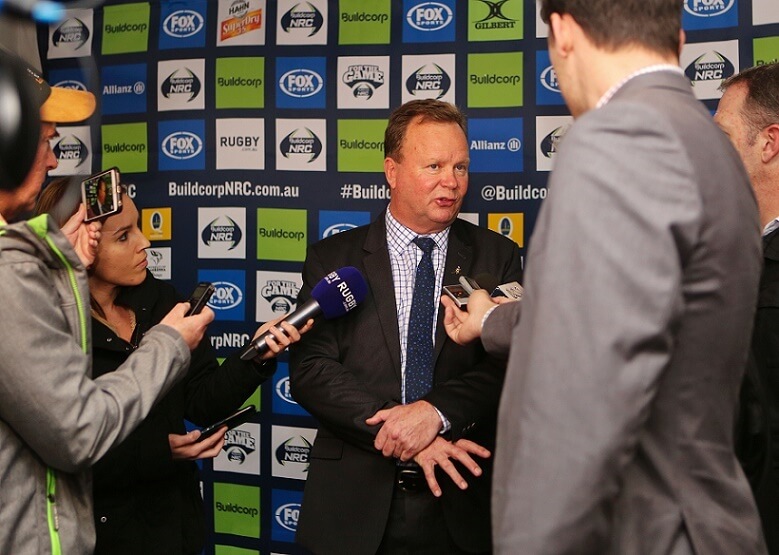 Wednesday's Rugby News has the ARU saying no to a Brumbies/Rebels merger, Karmichael Hunt up for the derby, Simon Cron bigging up Australian talent and some interesting thoughts on the state of the game.
---
ARU Say No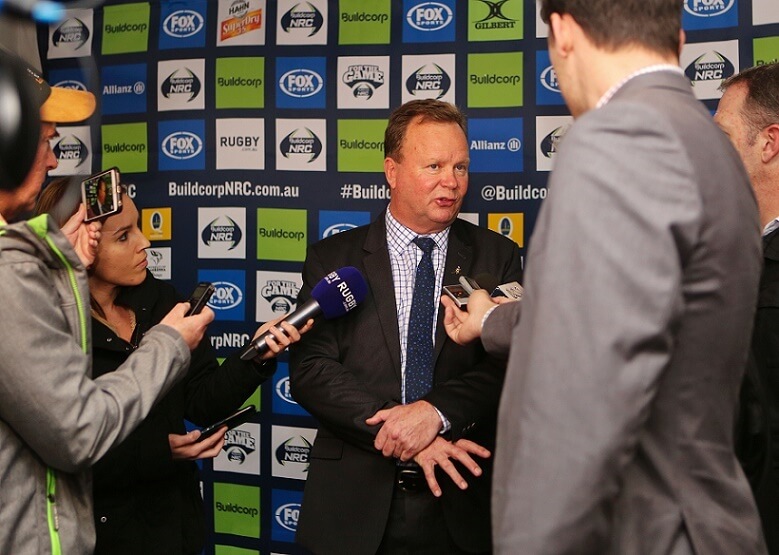 The ARU have said there won't be a Brumbies/Rebels merger. Knowing the ARU, that probably means it still is a possibility.
The Daily Telegraph reports an ARU spokesman as saying 'nein' to these ideas, despite not offering any quotes.
This is really all a load of hot air – but hey, it's a public holiday! – but it seems to have come about from a single line.
The Australian reported Rebels owner Andrew Cox as saying:
"Obviously, for legal reasons as we have reserved all our rights, I can't really comment on this idea. But it's certainly great to see someone thinking outside the box to help the ARU board find a way out of this. But it is a matter for the ARU board and we certainly haven't had any discussions with the Brumbies."
Hunt Wants To Beat South Tweeders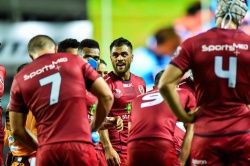 Karmicheal Hunt can't wait to beat the Waratahs, says the Daily Telegraph.
"The Reds have really been bullied in this game the last few seasons which has to change," Hunt said.
"A lot of this week has been about how much this battle means, coach (Nick Stiles) reminding us of old scorelines, fighting to the last whistle and how much harder we can push for it.
"Whether it's State of Origin or rugby, beating NSW does mean more. I've had this rivalry against NSW instilled in me from schoolboys days.
"It was driven into my mentality by the old guys coming into Origin camps telling their stories and showing their battle scars. Mal (Meninga) and Trevor Gillmeister were very good and all their smiles were about winning and coming out on top of NSW."
When asked about tackling blokes, Hunt seemed to be more than up for the challenge:
"I've always loved my defence, getting up and setting the tone," Hunt said.
"Whether it's Michael Hooper, Bernard Foley or another Waratah running in my channel, I'll be on guard for it."
Cron Sez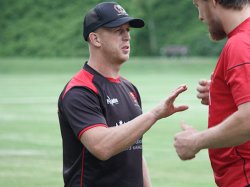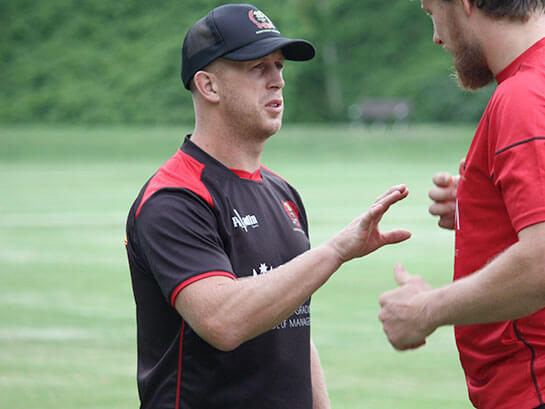 Simon Cron, coach of North Sydney and the Australian u20s, reckons that the debut performance of Will Miller proves the depth in Australian rugby. Miller, North's captain, started at 7 for the Rebels against the Sharks in South Africa, and by all reports played pretty bloody well.
"My big thing is spread the net as wide as you can for as long as you can. It's a good saying," Cron told the Daily Telegraph.
"If we have a narrow, thin net all the time, and we only focus on what other people have identified as talent, we are doing ourselves an injustice. \
"From my point of view, we should spread the net wide, especially when it comes to forwards. Guys who are 22-25, they start to peak and start to become competitive with people who were good at a younger age.
"Keep the net as wide as possible for as long as possible, and we'll have more success with our talent ID and finding more of the Will Millers and Hugh Sinclairs of this world. There are definitely more of those guys."
Cron reckons it's the duty of the club coaches to get the club players ready for Super.
"Everyone is time poor these days. We have to look at ways in which more footage or coverage of the club players is there so Super coaches get a chance to see them," Cron said.
"The reality of it is [Daryl Gibson] is a busy man, he is preparing for games every week.
"And it's not a uniform thing. Some club guys might get killed at Super level, and other guys like Will Miller can walk straight in. So as a coach we should know who those guys are, and be able to identify that to help out the Super boys."
Rugby a 'Monster'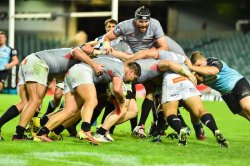 Former Welsh captain Paul Thorborn has a few interesting concerns about the modern rugby game. Thorburn, who knocking about in the 80s and 90s. doesn't like lifting in the lineout or the substitute rules.
"Rugby used to be a game for people of all shapes and sizes, but increasingly that isn't the case," Thorburn told Fox Sports (Wales Online).
"Now you have massive blokes bashing into massive blokes for 80 minutes with all the risks that involves. You really do wonder whether parents are going to want to encourage their children to take up the sport or indeed if the youngsters themselves will be attracted to it as much as they once were."
That was Thorburn's opening slavo, but oh, he wasn't done yet.
"Once, the fitness of a starting XV was often the difference in rugby. Wales in the 1970s, for instance, tended to cut loose late in games because opponents would tire and gaps would open up.
"Nowadays those gaps don't open up, because coaches have cleared their benches and sent on fresh players around the hour mark. It means the physicality of a game is maintained for the entire 80 minutes: no let-up, huge tackles until the final whistle.
"That in itself is dangerous because you have people coming on and playing against guys who may be tiring with all the increased risks that brings.
"Nor can I see why lineout lifting is allowed. To have blokes being thrown 12 feet (3.65 metres) in the air is ludicrously dangerous…World Rugby has created a monster by either moving away from old laws or failing to properly police all the ones that are now in place."