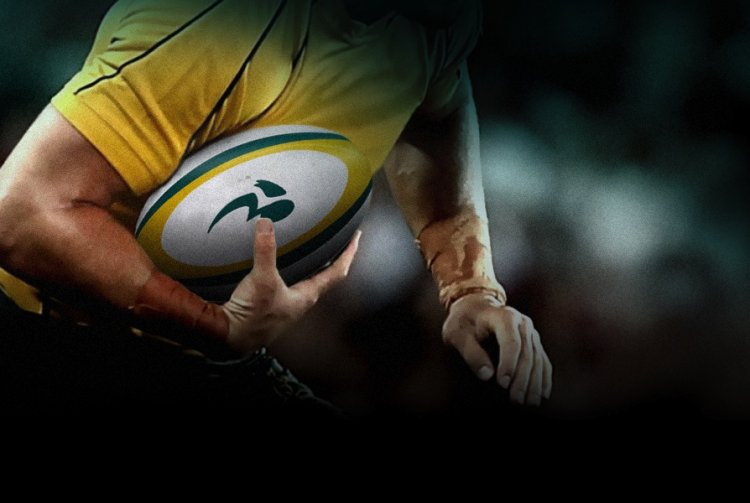 The incumbent(s):

Ryan Cross (WA): yeah, him. In case you forgot Cross was number 13 against the Welsh with Stirlo inside him. He acquitted himself quite well, however he probably hasn't been as dominant this season as he was last. I can't see him being back in the starting Wallaby jersey this year, at least a full strength Wallaby team.
The likely candidates:

Digby Ione (QLD): Has been the most surprisingly impressive performer in Australian rugby over the last 6 months. His move from the wing to out centre proved even more surprising. I never thought he had the distribution skills to play there, but it seems he has. The experience he has gained in the position should only serve him well should he make the team on the wing.

Stirling Mortlock (ACT): despite a return to form from Brian O'Drsicoll, Stirlo is still the premier outside centre in world rugby for mine. Add to that his inspiring "follow me" style of leadership, then there is no doubting he should be the first player picked for the Wallabies, and it should be in his preferred position.

Adam Ashley-Cooper (ACT): Everyone pretty much agrees that AAC is the man most likely to take over the Wallaby and Brumby 13 jersey when Morty decides to move on. It's the position he seems most natural in, despite his limited time in it. Until then it would seem he will have to make do with being shunted around the backline as a fill in.
The Roughies:

Rob Horne (NSW): started the year with an absolute bang, after a rocking debut season in 2008. Scored a stunning try in the opening game of the year, but since then has been somewhat quiet. Perhaps it's the stuttering play of his inside players, perhaps he is getting closer attention on field due to recognition of his abilities. Regardless he is a super talent and a Wallaby in waiting. Just how long will he have to wait though?

Timana Tahu (NSW): a real roughie when you consider he hasn't even cracked a regular starting spot at the Tahs. While he's played most of his footy at 12 (or wing), 13 is perhaps a position he could thrive in. The greater spaces out wide suit his quick feet and off loading ability. Although the challenge of defending against three attackers may prove too much for him. A real talent, but until he cottons on to the finer points of the game he will continue to be an expensive bench sitter.
What is Deans looking for?
Directness of play and leadership. Someone who will make lead his defensive line up and take the ball forward with gutso.
Who is the answer?
Stirlo. Stirlo, Strilo, Stirlo. Stirling. The best Wallaby 13 I have seen, and I can't think of anyone historically who may have been better. Oh hang on, probably Trevor Allen. But I can't comment on that. But what happens when Stirlo is invariably injured? It would be tempting to throw Diggers in there, but I think AAC is a natural fit playing a similar game to Mortlock and someone who, as a player, wouldn't let the team down.