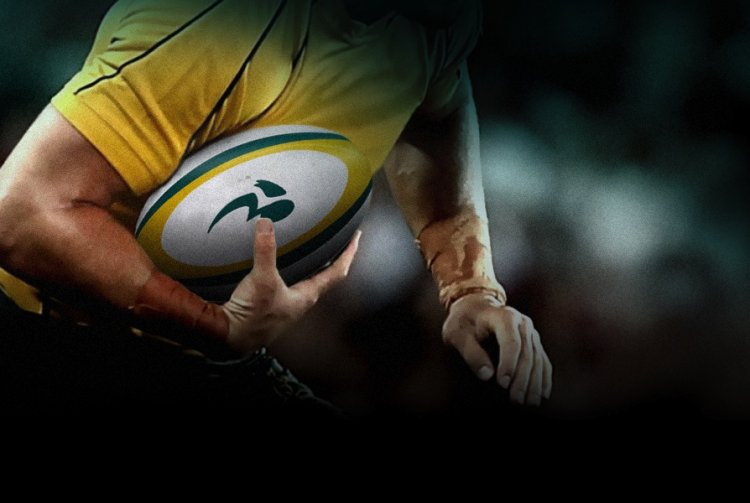 The incumbent(s):

Peter Hynes (QLD) – injured now, but there's no doubting, in my mind, he should be the first winger chosen for the Wallabies. His work ethic is superb although on occasions he has been found out on defence by particularly fast wingers.
Digby Ione (QLD) – hmmm, perhaps Hynes isn't the first winger chosen because this man MUST be in the Wallaby team. The best Australian back at the moment. Hands down. Playing, surprisingly, fantastic footy at 13 for the Reds, Digby will make a fantastic test winger after performing solidly there for the last few tests of 2008.
The likely candidates:

Lote Tuqiri (NSW) – has a high work ethic, like Hynes, but plays a different game. A lot of his work his based a bit closer to the ruck, utilising his obvious size and strength.  Is back scoring some tries and definitely isn't playing poorly. I get the impression he is very much 'head down and bum up' this year.  Not saying anything too silly and just focussed on the job.

Lachlan Turner (NSW) – as I said under the fullback position, he has rediscovered his running game of late, which is crucial given his disappointing 2008 season (don't let the Super 14 final blind you).  Got limited opportunities for the Wallabies last year, which surprised me, but is getting back to that golden 2007 form. Quality finisher who can play the '2nd fullback' role easily.

Adam Ashley-Cooper (ACT) – where do we play him? Wing is as good a place as any.  He's got the speed, has good size and is a quality finisher having scored some wonderful individual tries.  This may well be is best chance for the Wallabies whilst Stirlo is still around. Depending on where they pick Stirlo.

Drew Mitchell (WA) – again, as per fullback, there is no doubting his finishing ability, as evidenced in 2007 RWC.  He's strong in the tackle and a lot more assured with the ball in contact than historically.  His defence on the wing doesn't seem as bad, whilst he can use a combination of his speed and the sideline.

Cameron Shepherd (WA) – perhaps lacks the speed of a true test quality winger, but his goal kicking and experience at fullback can be seen as significant assets on the flank.  Ultimately it will be how he comes back from injury that will be the deciding factor as to what his test chances are.
The Roughies:

Nick Cummins (WA) – With Digby playing at outcentre, there is a fair argument that could be made that Nick Cummins has been the form Australian winger so far this tournament. He has lost momentum since injury, but with agility, pace, elusiveness and strength he has all the qualities of a test winger. The question is when, though?
What is Deans looking for?
From an outside perspective it seems as though Robbie likes his wingers to be a cross between a fullback and a backrower.  There is no doubting he expects them to have the skills to cover their fullback, by way of kicking and counter attacking, but he also expects them to have a high work ethic, willing to clear out at the tackle, race back in support in defence and attack, and to roam the field looking for opportunities to attack.
Who is the answer?
My initial fears for Peter Hynes being a Paul Carozza type one season wonder, I feel, have been abated.  I believe the two incumbents will be the first options selected this year. For Digby, his brilliance aside, he has worked hard on his all round game, and this should be enough to secure him the other wing spot. Tuqiri and Ashley-Cooper are the next most likely in my eyes, due largely to their all round game.