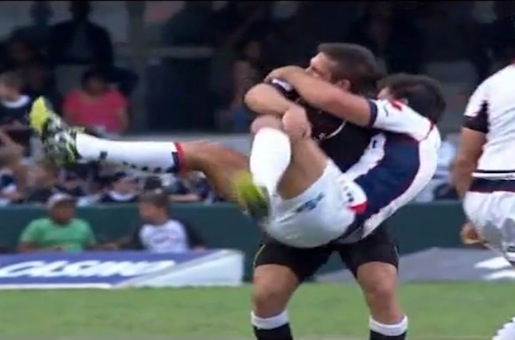 Check out these yellow card tackles from last weekend. As you'll hear, the commentators have a good bluster about them. By pushing video technology to its limits, we've added in a horizontal line for you to judge for yourself whether they breach the key criterion by tipping the player beyond the horizontal.
Seeing them like this, in my opinion all but Reinach's tackle on Phipps were yellows. I also don't think any of the perps can argue the 'accidental' defence – the techniques used in those tackles were only going to result in one outcome.
But then, maybe I'm soft. Which tackles did you think warranted a yellow?