Thursday's Rugby News has Izzy walking the line, the Waratahs embracing the underdog, Castle having a plan, and more on Quade Cooper.
---
[one_half last="no"]
Ya pushin' me over the line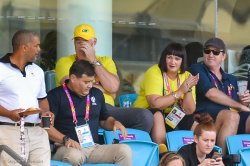 It was an interesting night when Raelene Castle sat down for Kick & Chase on Fox Sports.
It comes after the latest controversy involving Israel Folau, one that I really didn't want to talk about yesterday. Izzy has recently got into hot water again for sharing a video from the late evangelist christian David Wilkerson. The video is intercut with the "need to get right with god", with images of rainbow flags and burning clocks.
With one tweet, the whole debate kicks off again.
But Raelene's response to the whole thing was an interesting one, and one that we probably should talk about.
You can check out the video of her responding to the controversy here, one she admitted that "In my career, this is the singularly most difficult thing I've ever had to deal with."
"And that's because there is no black and white answer.
"On the one hand you're dealing with a human rights issue and on the other hand you're dealing with a freedom of speech (issue). There's someone's right to express their views, whether it be religious or otherwise, and I think the test is whether it's done in a respectful way. So that's the measure we'll continue to apply.
"It's not just about the player but it's about inclusion that includes everybody in our sport.
"There's the gay community, of which we're very respectful and want to make sure we've got a very inclusive environment that people feel comfortable and want to be part of rugby.
"But at the same time, we've got a large group of people that may share Israel's views. So we need to think of not being seen to exclude those people."
Castle said that she had not yet spoken to Izzy on the latest tweet, but there was always a planned dialogue that was continuing on with him afterwards.
"By sanctioning Izzy there is a chance that we lose a different part of the community, so as I said at the top this is a very difficult subject that balances those two things.
"There's no doubt we've had conversations with Izzy about continuing to present his views in a respectful way. He is walking the line, we'll continue the dialogue with him.
"That continues to be a conversation that both ourselves and the Waratahs continue to have with him … so it's a very delicate issue and I really wish I could sit here and say: 'This is black and white and by sanctioning him we'll fix it or by going down this path we'll actually finish it as well'."
It also comes at a time when Izzy's contract issues are up in the air, and Castle stressed that the issues need to be kept separate.
"We've worked really hard during this process to make sure we separated that conversation and actually made sure we made it about the issue at hand and made it about the inclusion piece and respectful piece," Castle said.
"And that's the dialogue and the focus that we've continued to have and we haven't entered into the renegotiations or contract extension conversations in relation to this matter.
"It's a very hot topic in the Australian landscape at the moment. The freedom of speech movement is looking for a conversation to be had and that's why I said — and I keep repeating myself — it's very delicate and we're trying to manage both sides to make sure everyone feels included because it's tremendously important."
[/one_half]
[one_half last="yes"]
We got a plan!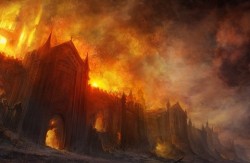 Still on Raelene Castle, she apparently has a plan.
With many in the media and fans calling for something to be done about the drain of players overseas and to other codes, Castle admitted that Rugby Australia is coming up with a plan to stop the poaching of talent from rugby.
Talking from her perspective at the Bulldogs, Castle said there is an "organised plan to steal rugby talent" within rugby league, which is something she has seen first hand. This apparently has contributed to the decline of the code.
However, when she spoke on Kick & Chase, she admitted that there was a plan being created at HQ to encourage youngsters to stay in rugby.
"[This is] something I'm particularly passionate about, having understood from [my] previous role how there might be an organised plan to steal rugby talent, we need to make sure we lock it up and capture it," Castle said.
"[We need to] ensure that we back ourselves to secure that talent to contract it and grow and develop it.
"Call it a junior Wallabies scholarship, call it an early contracting thing, that's what we're looking to try and implement.
"If we can pick our four best rugby stars every year and that becomes eight and becomes 12 and becomes 16, suddenly very quickly you're actually seeding that best talent and securing it and selling the dream.
"Being a Wallaby, playing internationally, going to a World Cup; those are things perhaps the other codes can't discuss.
"[We are] looking to see if it's something we can implement next year."
The plan is as yet unclear, but for all the crap we give Castle, it is a positive that she has come over from League and seen what they are doing.
On a side note, Castle also commented on the rise of World Series Rugby over in WA over the weekend, which she admitted to really enjoying after finding Australian performances in Super Rugby "incredibly difficult to watch."
"It was great to see it finally hit the airwaves. It was a great success, they had a really good crowd there.
"It was interesting to see the Fijian team there. We are absolutely supportive of anything that continues to promote rugby in the west and we'll continue to work closely with Andrew [Forrest] and Minderoo."
What was a really interesting comment that she mentioned was the potential link-up that Twiggy may have with the NRC.
"The NRC will stay as a competition because we believe that is a really important part of our pathway to make sure there is a step from club rugby into the NRC into Super Rugby.
"We would like to see Andrew get involved in helping to supercharge the NRC and that's certainly some of the conversations that we've had with him. That's a way where the Western Force players can have a way to be in that pathway."
[/one_half]
[one_half last="no"]
Always the Underdog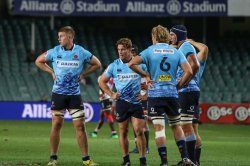 Another day, another piece about how we're coming up against a Kiwi side.
The Waratahs are faced with a tough task this weekend, heading to Christchurch to face a Crusaders side that mauled the Rebels in Melbourne last week.
The Tahs haven't won there since 2004, and the Crusaders haven't lost at home in over thirteen matches.
Oh yeah, and we're on a 38 match losing streak to the Kiwis. Just in case you forgot.
Ned Hanigan however said that the team, after losing to the Blues weekend in a match that, even now, still makes all of our collective blood boil, is happy to embrace being heavy underdogs for this match.
"It's motivation in itself," he said to rugby.com.au. 
"We're probably going over there with (long) odds, so knowing we're coming into an arena that no one thinks you're going to win's almost working to our advantage.
"We're making sure we get our roles right and then going over there and whatever's happening over there's got nothing to do with us.
"We're there to put a very good performance together, which I think we'll do.
"Defence is an important part of the game, but so is attack.
"We had a performance a couple of weeks ago, where we didn't score any tries and it wouldn't matter if you defended the house down, you're still not going to win that game.
"So, scoring points is obviously still important and stopping them's bloody important as well."
However, I really hope Hanigan doesn't forget that the Tahs cover defence let them down at Brookvale last weekend. With the numbers of possession and territory stacked heavily their way, they still let the Blues score more points than them.
Their next four matches will be crucial, with three games against Kiwi sides and then a derby against the Reds.
"If we win the next four, that'll make Cheika's decision probably a bit easier because we've put our own performance on the paddock that will have to be good to beat these sides," Hanigan added.
"I haven't put a lot of thought into it to be really honest with you, we're coming off a loss and we're going over to Christchurch to prove a point."
[/one_half]
[one_half last="yes"]
Not the way Quade
Quade Cooper is still reportedly on the radar of the Wallabies. 
However, Stephen Larkham added that if they are to pick Quade, they want to pick him when he is playing for a Super Rugby team, not from club rugby.
Brad Thorn officially confirmed yesterday that Cooper's chances of playing at the Reds are effectively over, saying that if another team came knocking he would let them take him.
Aside from Cooper, Bernard Foley and maybe Kurtley Beale are the only players who can really slot into the flyhalf role, which means we are stretched pretty thin in that position.
But Bernie added that he wasn't out of the mix, but not playing Super Rugby will hurt his chances.
"I wouldn't say it's out of the picture, but at the moment, no, we're looking at Super Rugby players," he said to rugby.com.au.
"There's three guys who were in the squad last year (as possible flyhalves) – Bernard (Foley, Reece Hodge and Kurtley Beale were our three five-eighths and the other two (Hodge and Beale) were outside, playing different positions.
"You look at his (Cooper's) contribution to the team on the field, there's no doubt he's good enough to play for Australia and make an impact at that level.
"I guess it's up to him.
"I would love to see him playing Super Rugby, there's no doubt about that.
"I've always enjoyed my time with Quade, I think he's a magnificent player and I certainly want to see him playing at that next level, which will hopefully then we'll be able to play for Australia again."
[/one_half]